It's that time of year again where if you're anything like me, your looking for that perfect bronzer to hold you over until you can get that summer glow. Well, I've rounded up my favorite bronzers for you all! Drugstore to high end, fair or dark, this list has something for you! 
Physicians Formula Butter Bronzer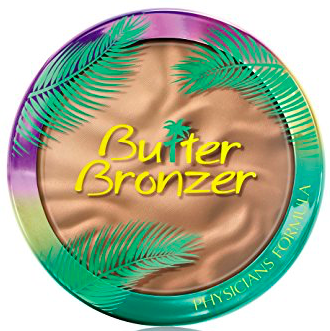 Not only does this one smell like your on a beach but it has some shimmer to really give you a glow like you are, too! They have four shades so no matter your tone you can find a shade that will work for you. Plus- you can find this one at your local drugstore!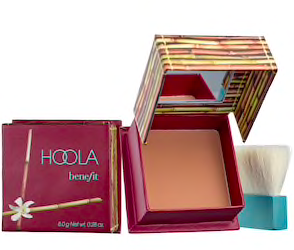 Possibly the most universal bronzer ever. I have used this at my palest and my darkest and somehow it still works! This is a bronzer that I truly think will work for everyone.
Becca Sunlit Bronzer in Capri Coast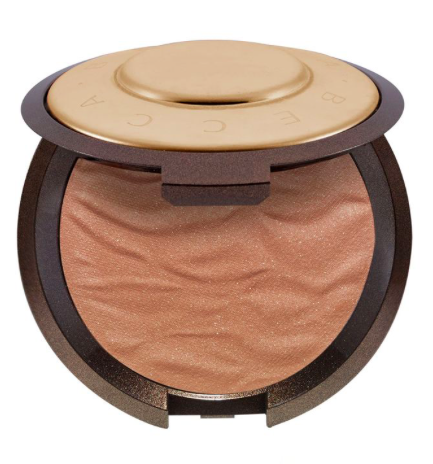 A new favorite of mine. This is so buttery, blendable, and gets me looking pretty tanned. My skin tone or slightly lighter and darker would love!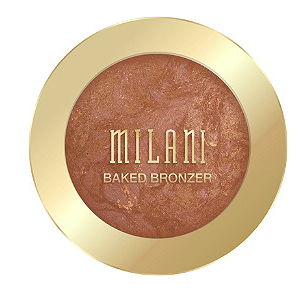 I got the shade Soleil and it's a little orange but I can blend it and make it work. It also has a ton of shimmer so it really get you glowing! I think this is perfect for a beach vacay where you just need a natural looking sheen to your cheeks after a day in the sun.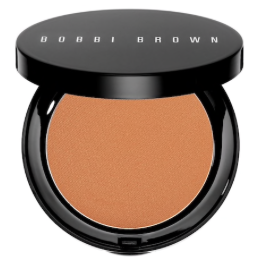 I would NOT recommend the shade Natural because it has such a deep red undertone. Next time I would go with Golden Light because I think that shade would be a much better fit. This bronzer still made the list, though, because it is so buttery and blends like a dream!
Anastasia Beverly Hills Contour Kit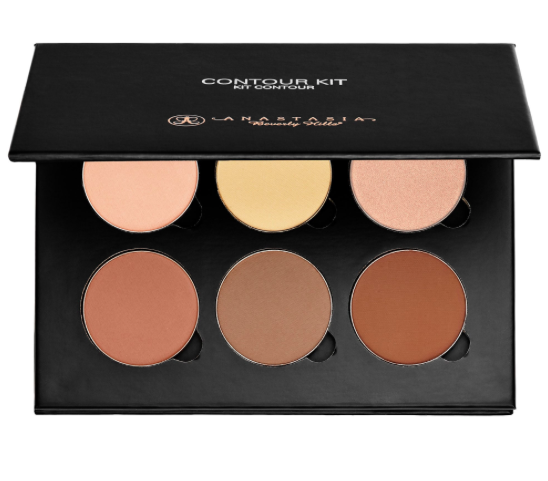 This palette is an oldie but a goodie- especially if you aren't looking for a shimmery bronzer, but more of something to contour with. I used the shades Havana and Java until they were completely gone! Not to mention you get some highlighting powders in this kit, too!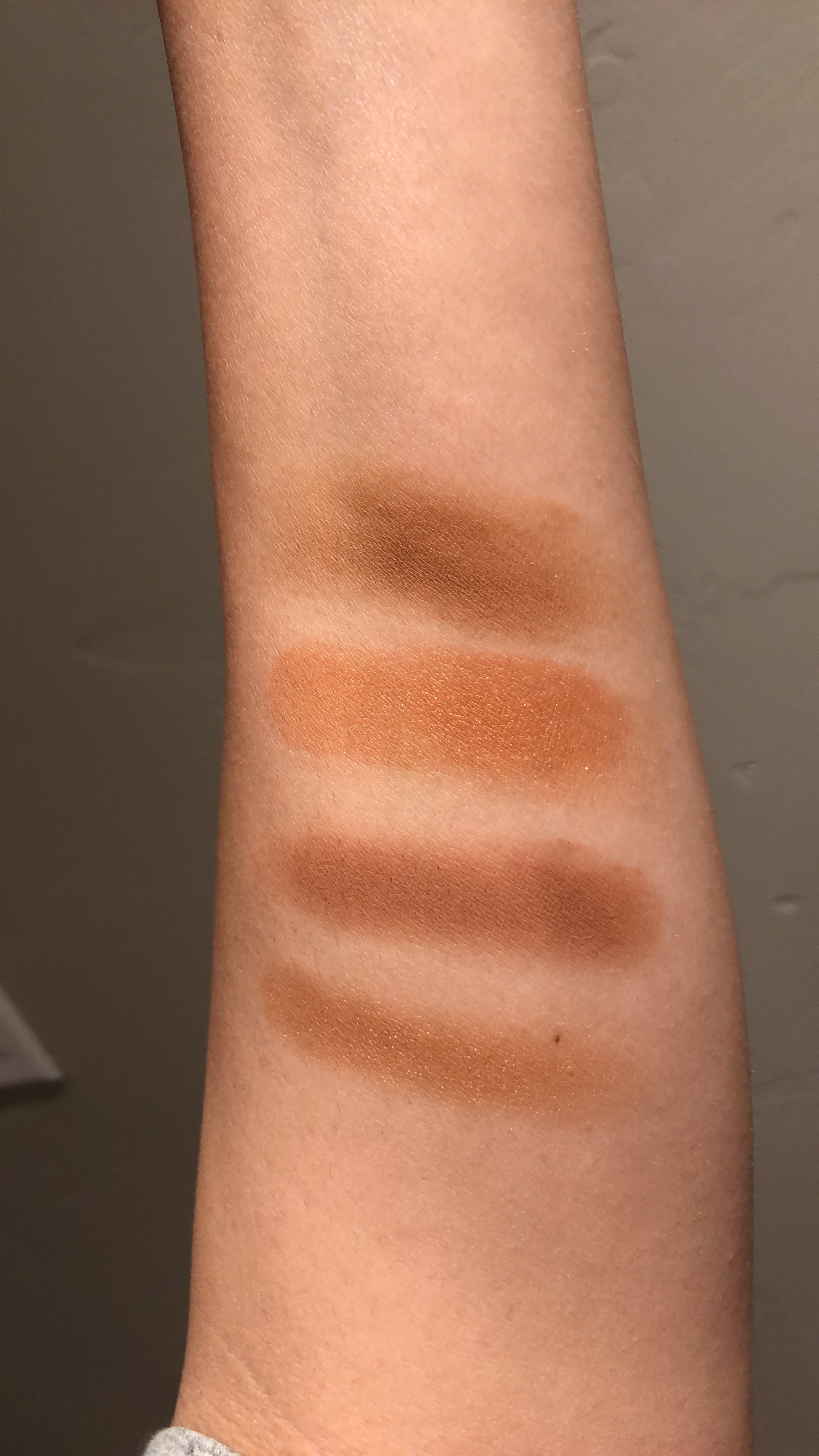 Top: Benefit Hoola– I could NOT get a good swatch because I have almost none left! It't not patchy at all when you apply. Its seriously the best color and so buildable!
Top middle: Milani Bronzer in Soleil you can see how shimmery and orangey the tone is compared to the others
Bottom middle: Bobbi Brown Natural– you can really see how red it is compared to the others
Bottom: Becca Bonzer in Capri Coast– another universal shade that I love!
That's all y'all! Like I said I think any skin tone and any budget can find something on this list. Here's to a glowing summer! 
Until next time!
xx,