Let me preface this post with a couple things: 1) Its going to be a long one! Grab a snack. 2) I can't even begin to explain how excited I have been to get this post up for you guys!
Back in the beginning of October Image Skincare was nice enough to send me a whole bunch of products to try out and review for you guys. For those of you who don't know, Image is an amazing skincare brand that believes everyone deserves to have happy, healthy skin and Age Later. They have a wide variety of products ranging from skincare, makeup, beauty drinks, and treatments. I have been using these products for the last several weeks and I have never gotten more compliments on my skin than during this time. These products really are amazing and worth every penny in my opinion. I'm going to be talking about each product they sent me individually below and if you are reading this post make sure you pay close attention because later this week you just might be able to get your hands on these exact same products for free! Hint hint- keep an eye on my Instagram!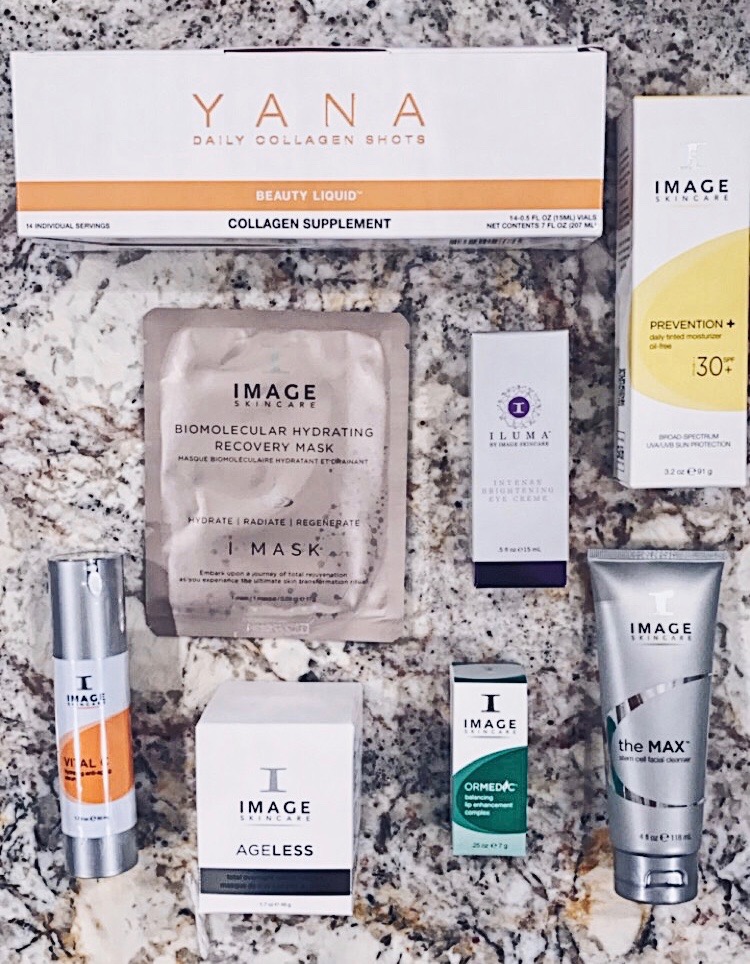 Cleanser: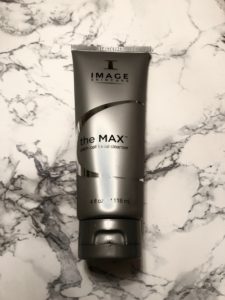 The first product I want to talk about is the "The MAX Stem Cell Facial Cleanser". We all know (hopefully) how important it is to wash your face every morning and night, and I can be kind of a snob when it comes to my cleanser. I want something that is going to lather up, get off every inch of my makeup off, and smell nice. This cleanser is all of those things and more! It is made to balance your skins pH and protect it from environmental pollutants. My favorite thing about it is that it leaves a barrier on my skin to lock in some of the moisture so that when I'm done rinsing it off I don't have to rush over to my vanity right away and throw on my moisturizer. It also has little beads in that are really refreshing and feel nice on your skin!
Serum: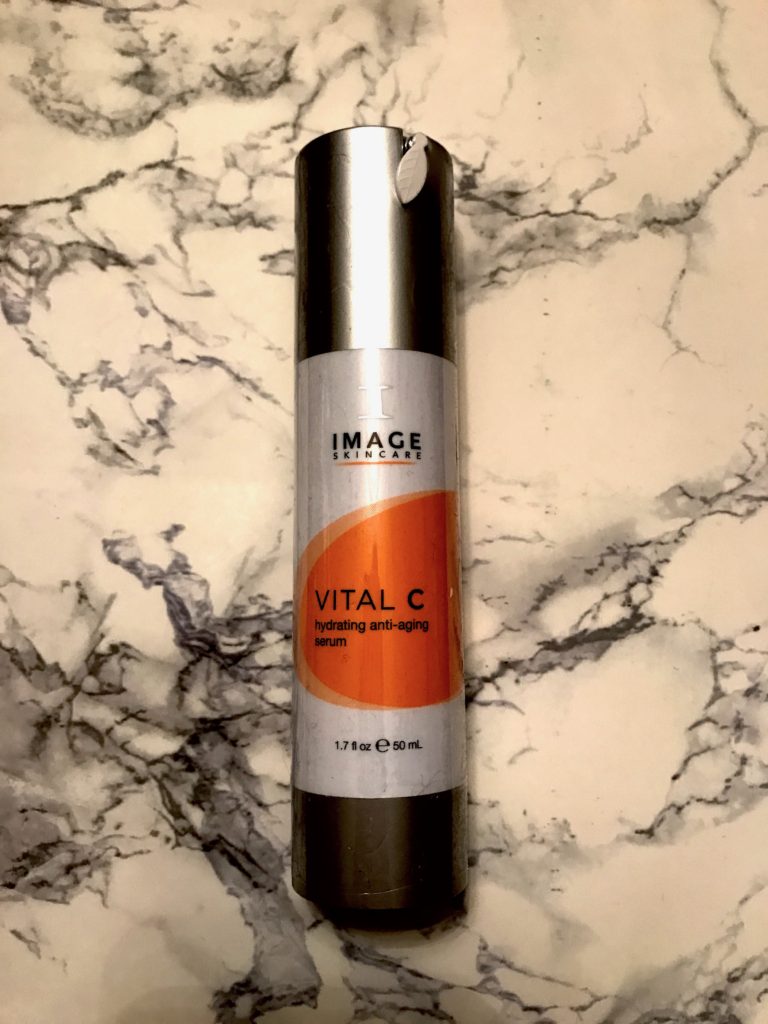 Once I am done cleansing I reach for the "Vital C Hydrating and Anti-Aging Serum" and oh my goodness, this stuff is AMAZING. With some research on the Image site I found that this serum is a best seller and has even been featured in Allure Magazine. For starters, it smells like oranges. And if you know me then you know that if it tastes or smells citrusy, I'm going to like it. Secondly, it's an anti-aging product that supports collagen, protects from oxidative damage, and wakes up the skin to fight signs of stress and fatigue, so it's a great long-term product to introduce into your routine earlier rather than later. Personally, this serum has made a huge difference in the texture of my skin. I usually get little bumps under the surface of my skin that never amount to anything and just annoy the crap out of me. This product has totally helped with that and I notice my skin feeling so much smoother and softer from using this. It also has a really light consistency where it doesn't disappear as soon as you rub it in but it also doesn't feel heavy or weigh down my skin. I am OBSESSED.
Eye Cream: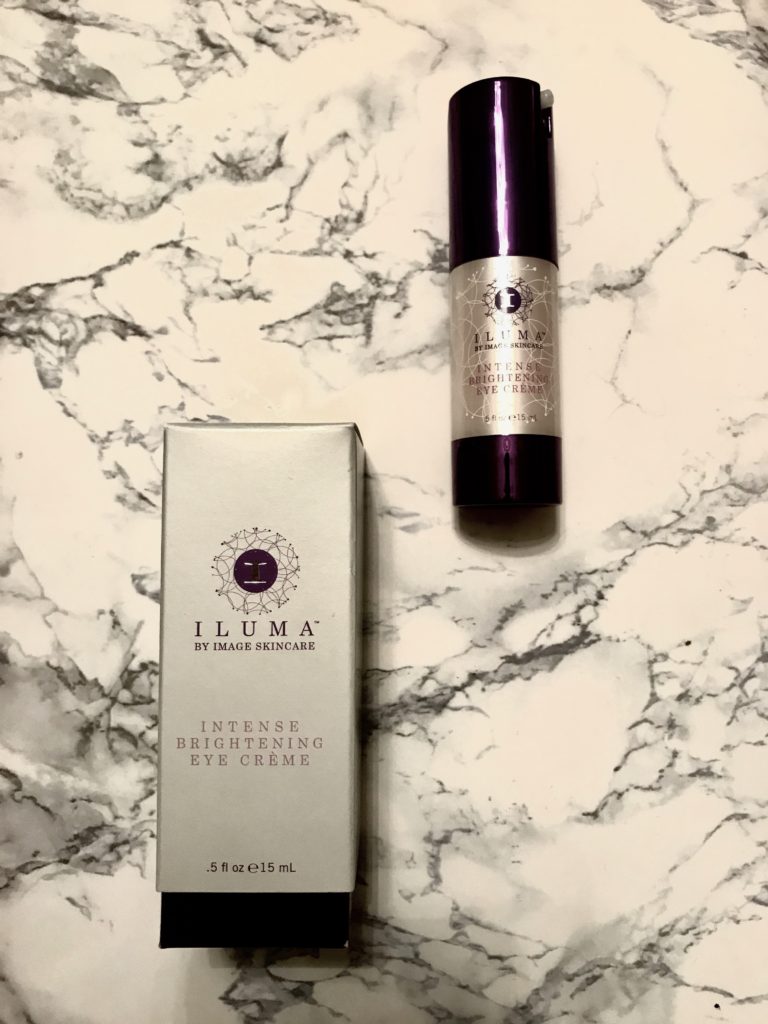 Next up is the "Iluma Intense Brightening Eye Crème", and this is actually a product I already had by Image that I love! Anyone that knows me knows one of my biggest insecurities are circles under my eyes. Even on nights where I get 8 to 9 hours of sleep and wake up feeling refreshed I still get the worst eye bags, so I am always looking for eye crèmes to help me out. My aunt who is an esthetician gave me this one about a year ago and I have loved it ever since! While no eye cream is going to make your bags disappear, I love this one because it brightens under my eyes and makes that area look firmer and less puffy! I REALLY love it because it doesn't burn my eyes at all and it wears well under makeup, so I can do a double dose on my bags to brighten with this crème and then conceal with makeup. Love!
Tinted Moisturizer: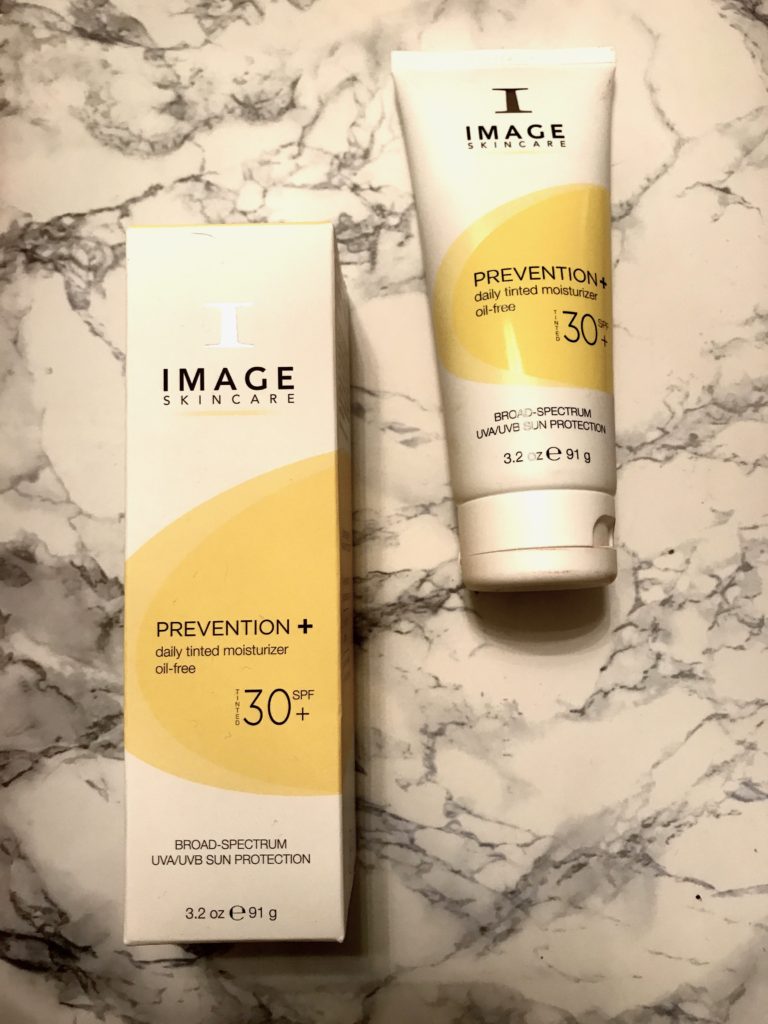 I'm not a huge foundation girl and I never have been. I wear it when I am going to an event or am playing around and want my look to be flawless, but on a daily basis, there is no chance at me taking the time to blend out foundation. Concealer is usually enough but every now and then I get those days where mama needs a little more help but I still don't want to put on foundation. Enter: Tinted moisturizer.  This "Prevention + Daily Tinted Moisturizer" has made me a fan for so many reasons. First, it evens out my skin but it doesn't cover every little thing up so it still looks like my skin. Secondly, it has a really nice shade and gives my skin a ton of glow to make it look healthy and youthful. Last, it of course has SPF in it which protects my skin throughout the day from sun and other environmental exposure!
Lip Balm: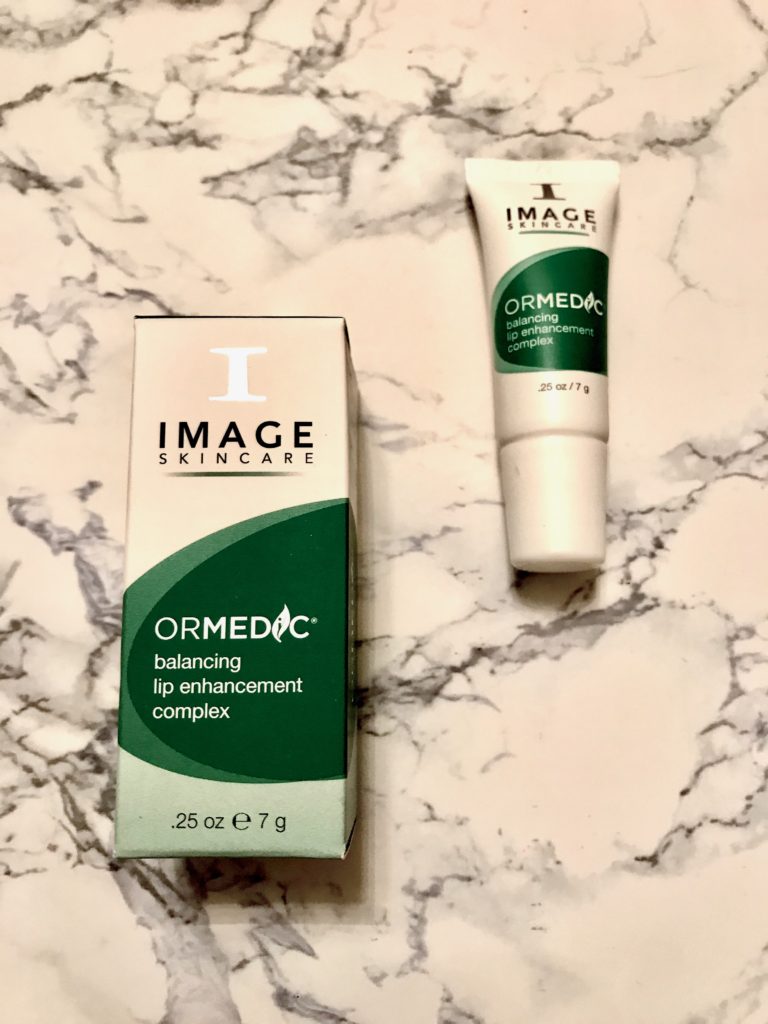 This "Ormedic Balancing Lip Enhancement Complex" is my new must have. I don't even know where to start on this stuff because a good lip balm is so essential to surviving the dry Colorado winter that is upon us. It smells amazing, for starters, and I absolutely love the consistency. It is thick without being sticky and feels really soothing on the lips. It stays on for several hours and is really glossy looking so it's my one stop shop for an everyday lip. All of this, and it provides tons of moisture and even contains a powerful anti-aging polypeptide complex that supports collagen so that your lips look full, firm, and youthful!
Masks: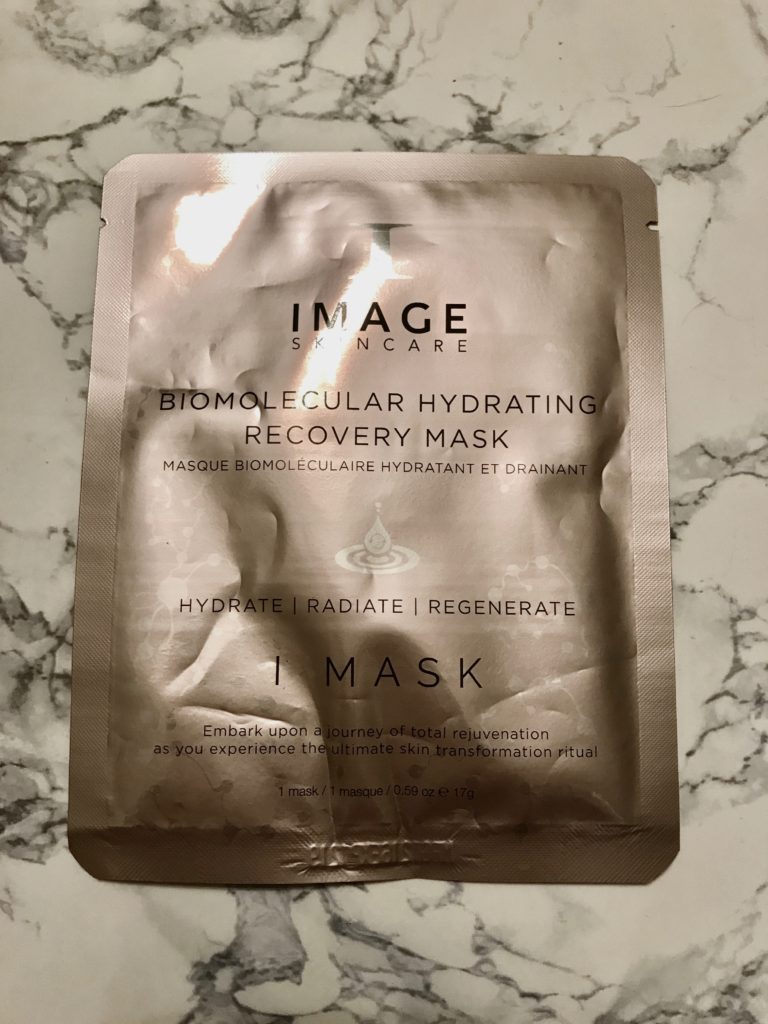 The first of two masks that Image sent me is the "I Mask Biomolecular Hydrating Recovery Mask". This is a sheet mask and I like it so much more than regular sheet masks because instead of being a fabric material it feels more like a gel material. It is made to reduce the appearance of dull, dry skin and deeply nourish your skin while fighting fine lines and wrinkles. I loved this because right after I was done using it my skin looked glowy, healthy, plump and firm and again, it hydrated my skin so after I was done I didn't have to run to my vanity and throw on moisturizer!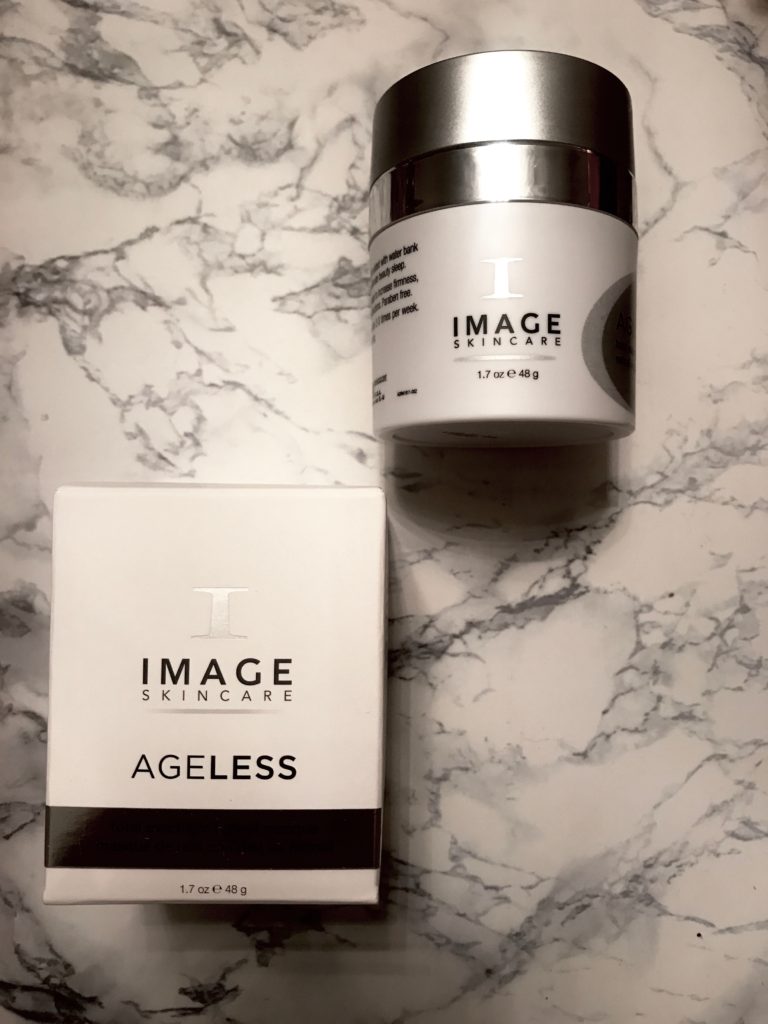 The second mask I got is the "Ageless Total Overnight Retinol Masque". I LOVE this mask because you throw it on and go to sleep! The next morning when you wake up you rinse with warm water- it doesn't get easier than that! While your sleeping this mask seriously hydrates and delivers retinol deep into the skin to support intensive collagen remodeling. I love this because it's so easy to use and when I am feeling really dry I know I can throw this on and in the morning, I will wake up with super soft, hydrated skin. The fact that it has so many anti-aging benefits without a ton of effort on my end makes this a must have!
Collagen Shots: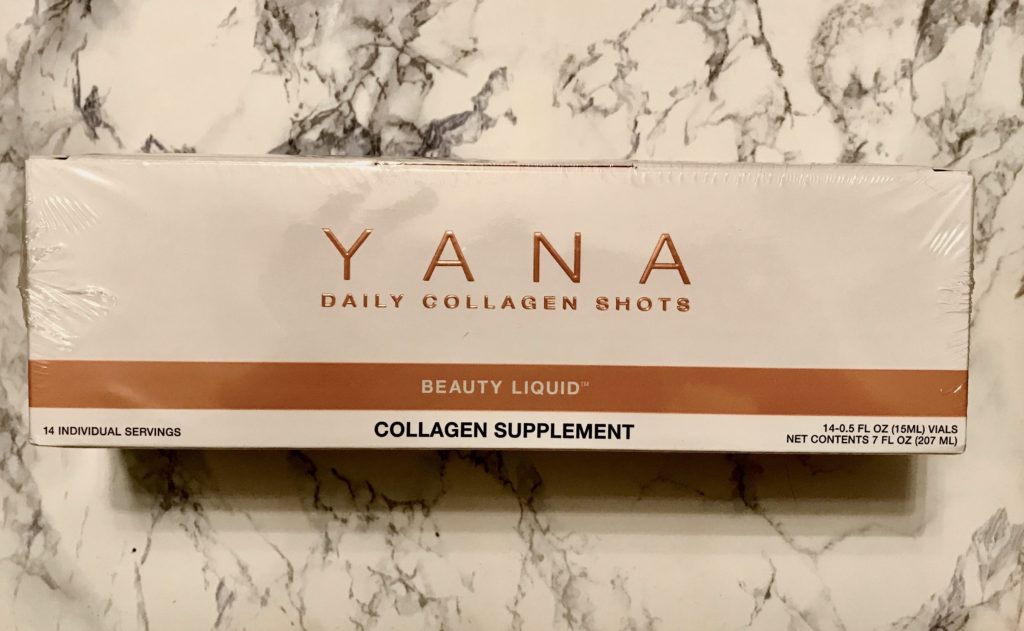 This was the product I was the most excited to receive from Image! The "Yana Daily Collagen Shots" are a beauty supplement filled with tons of good stuff for your skin. For example, collagen peptides increase firmness, reduce wrinkles, and restore hydration. Biotin helps give you healthy skin, hair, and nails. Amongst many other things, this product helps with moisture retention to give a youthful and healthy appearance. If there is anything I have learned about having nice skin, it's that it starts on the inside with what you put into your body. Drink lots of water, eat healthy foods, and take shots like this for an extra boost, and you will have beautiful, radiant skin. I really love these and I think I will see the effects from them long after I finish using them.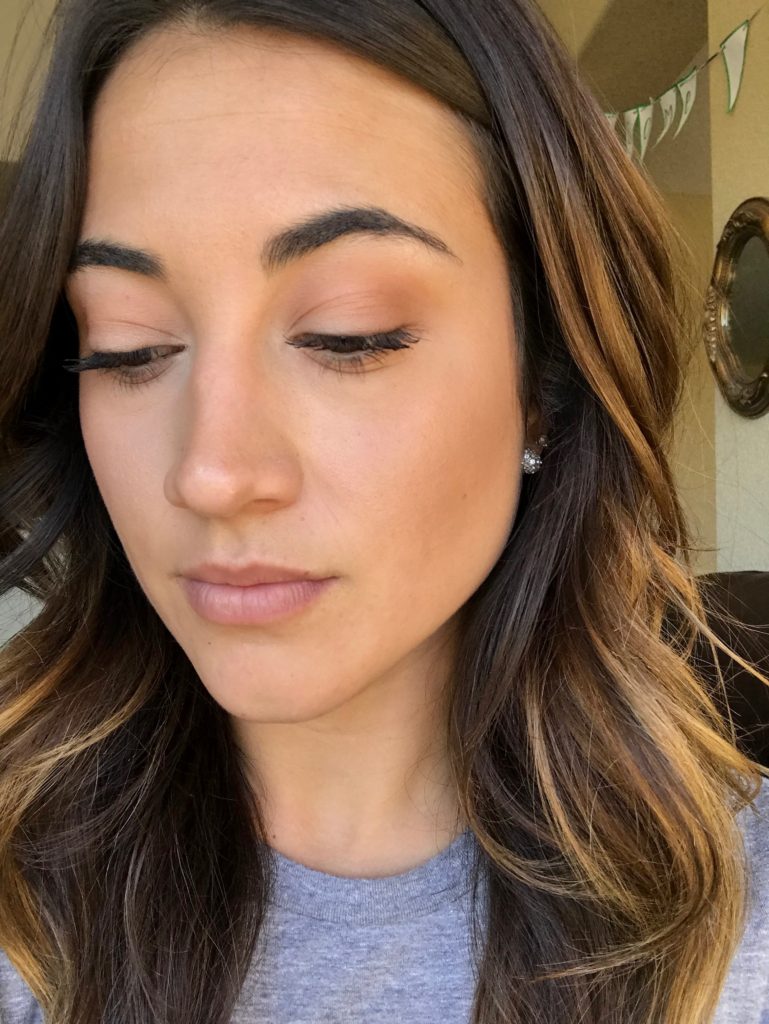 I'll leave you guys with this quick pic I snapped today just before getting this post up. I am wearing makeup here, but even still my skin has been more airbrushed looking than usual, and makeup has been so easy to throw on when my skin is already even and breakout free.
Again, a huge thank you to Image for all the products and for giving me beautiful skin! If you are in the market for some new skincare products, especially ones that are only going to continue to work wonders on your skin long into the future, then check Image out. You're going to love their stuff! ! Until next time!
xx,

SaveSave
SaveSaveSaveSaveSaveSave
SaveSave
SaveSave