Alright. I know this kit is only available now on Amazon for absurd amounts of money, but just incase you've got a jingle in your pocket and are debating whether or not to splurge on this lip kit, here's a little review for you to consider before you make your decision!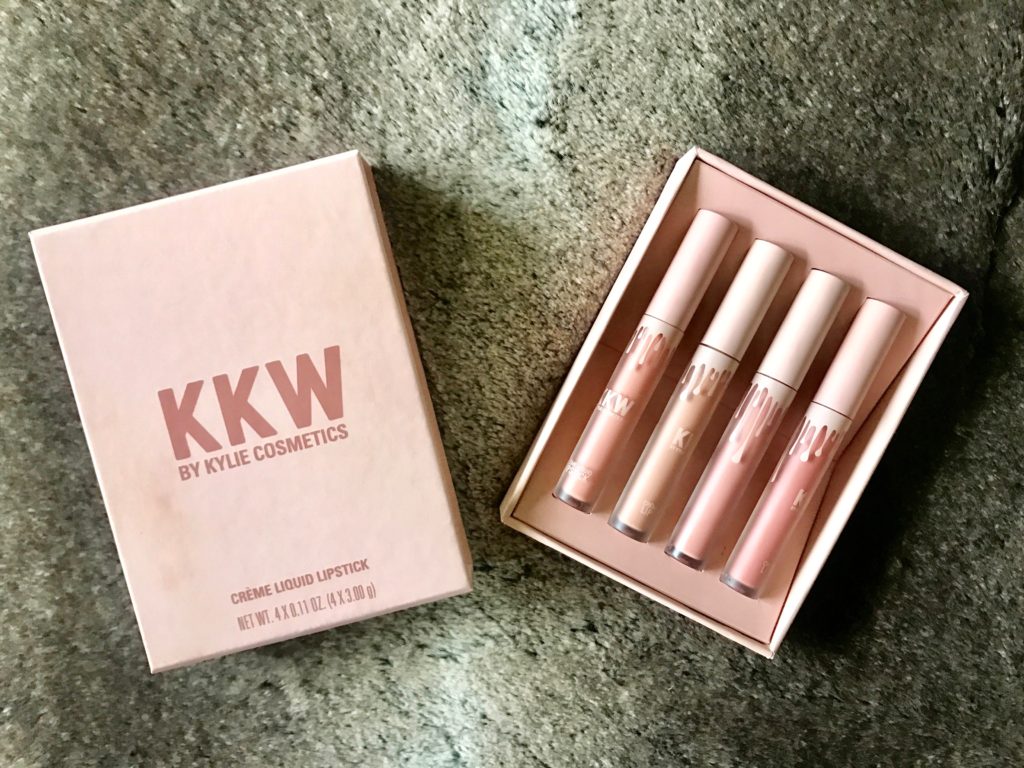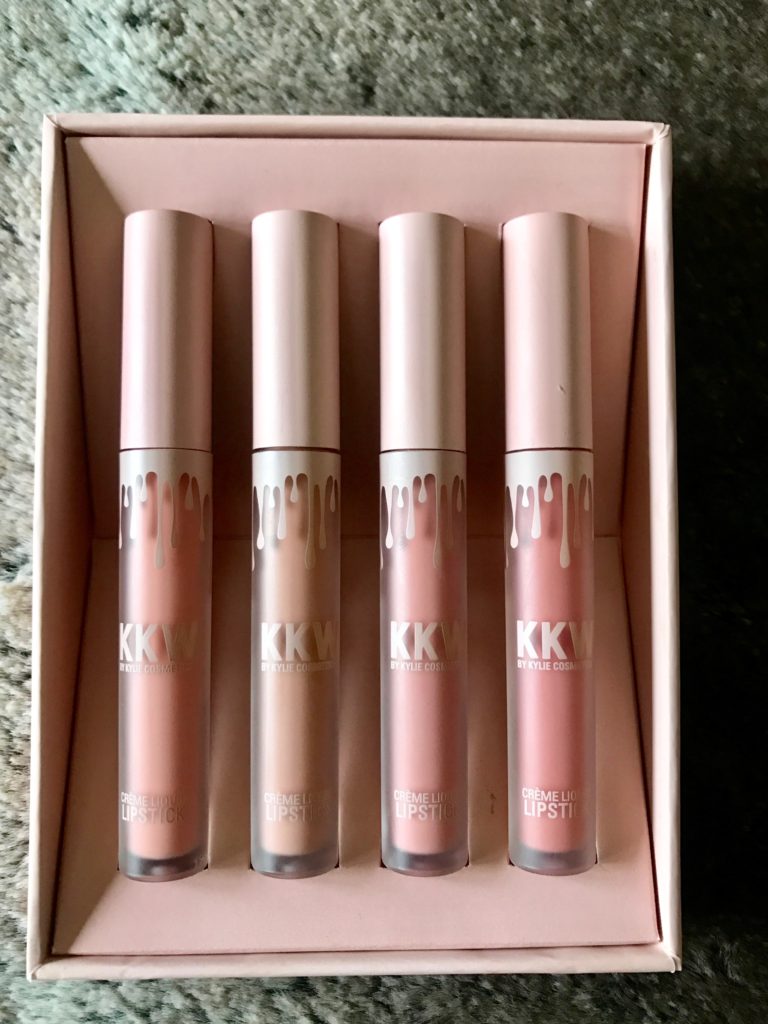 I bought this lip kit the first minute it was launched on April 25th and received it in early May. I'll be honest and say that I haven't played with it much since the first day I tried them on. Many of the shades were way too light for my liking, so I stored them on my beauty shelf and moved on with my life. I was just noticing them the other day when I decided I needed to give them a fair chance since they have Kim's name on them and since I paid a pretty penny for them ($45 dollars for colors I never wear?!). The collection comes with 4 shades all named after Mrs. West herself: Kim, Kimberly, Kimmie, and Kiki. You can find lip swatches and arm swatches below (I apologize in advance for all the selfies but a girls gotta do what a girls gotta do).
KIM: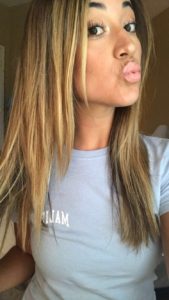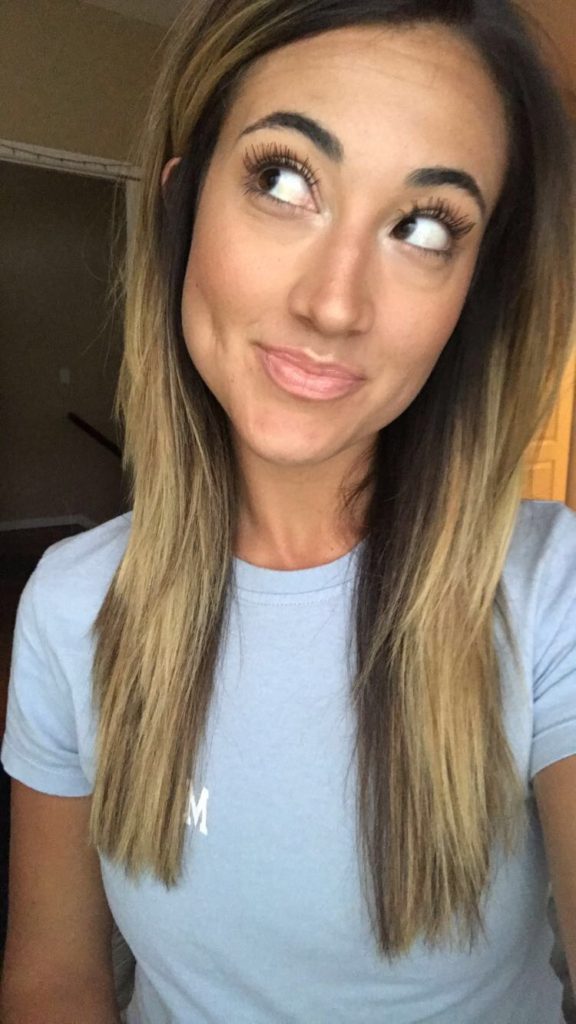 KIMBERLY: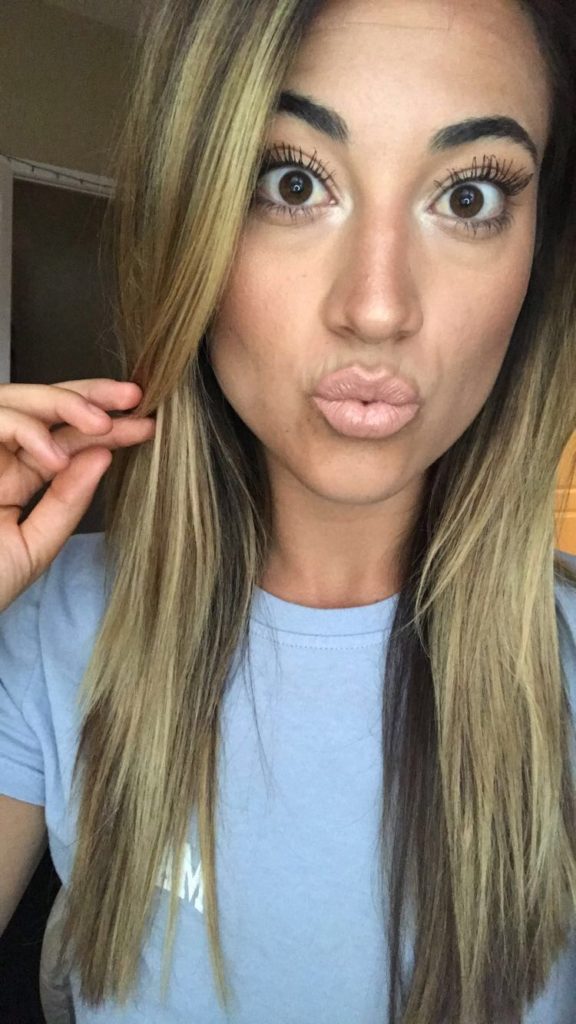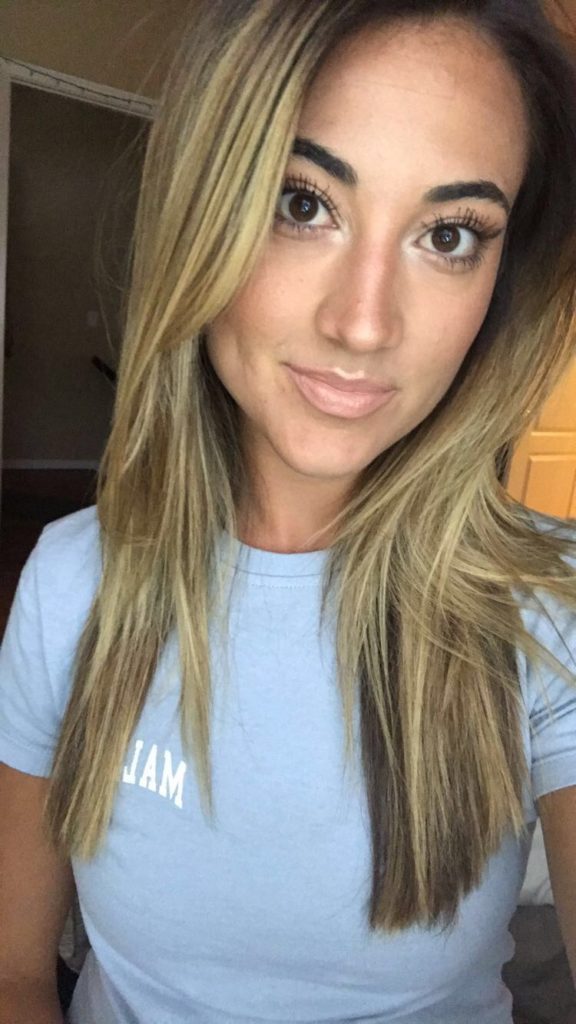 KIKI: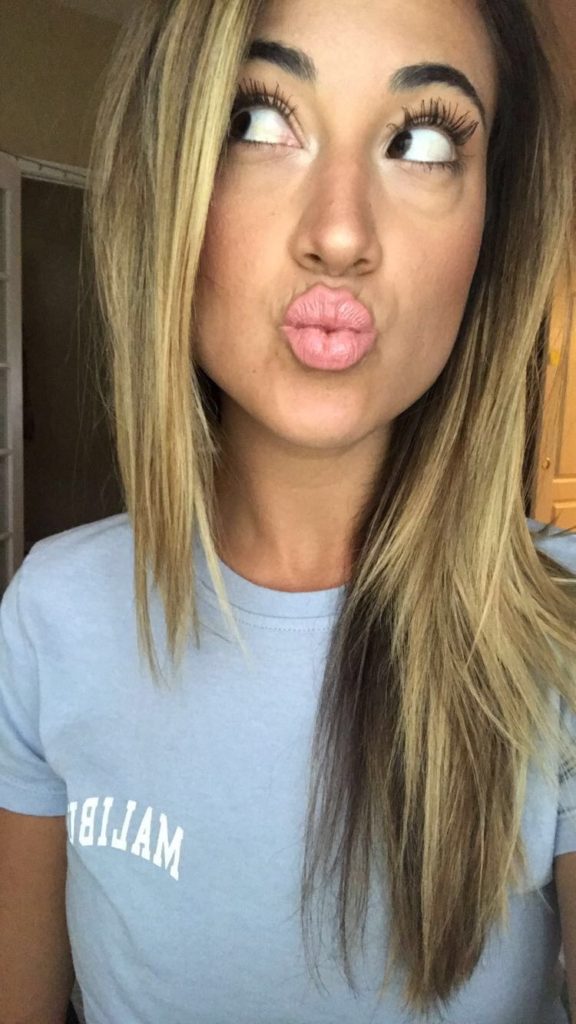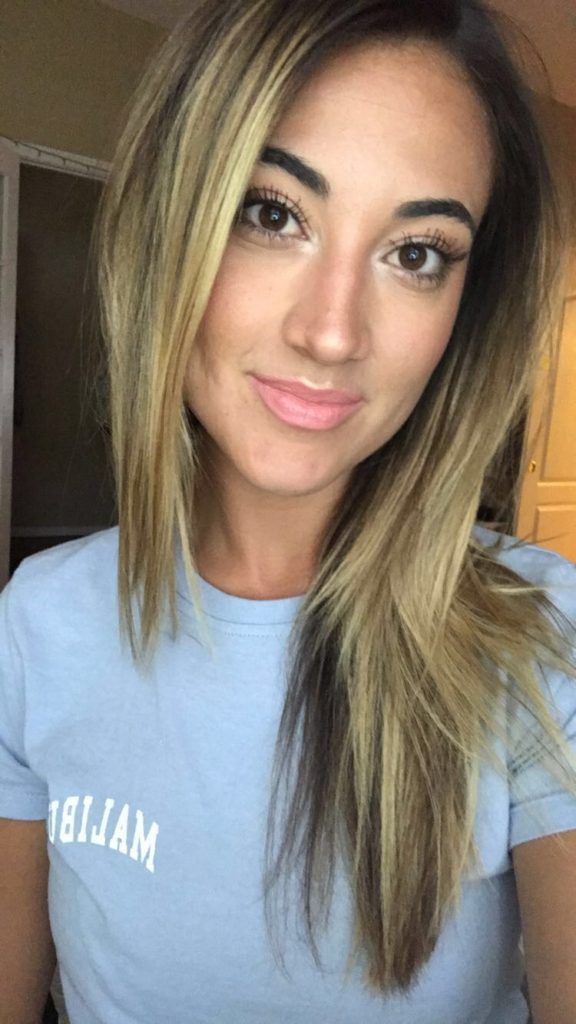 KIMMIE: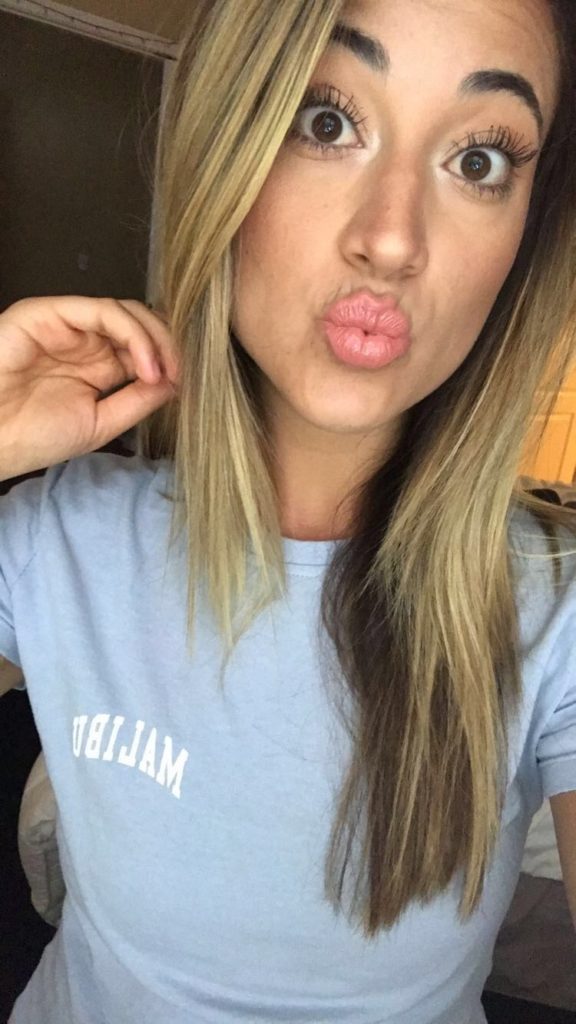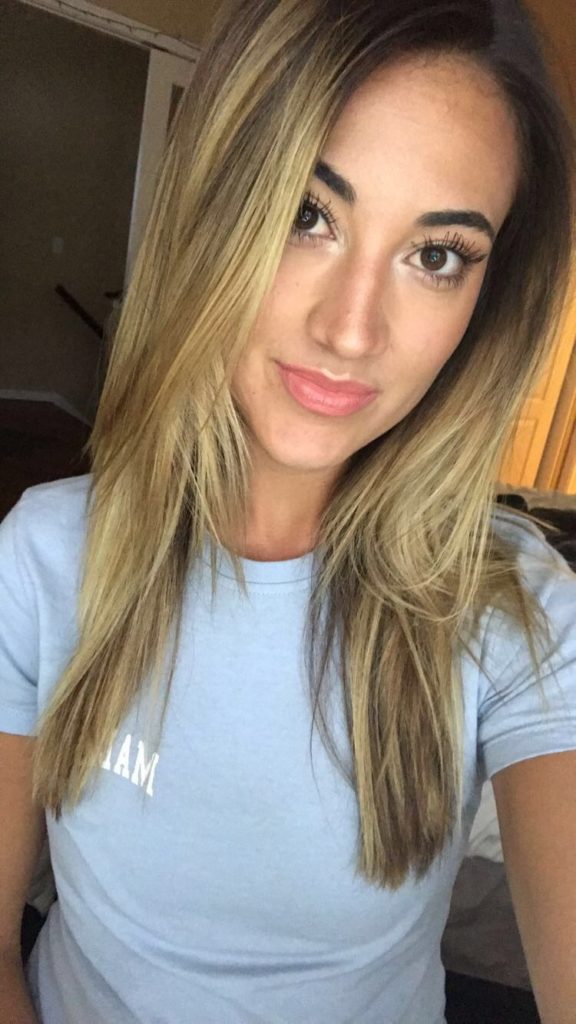 10 million soft smiles and kissy faces later, you have the lip swatches!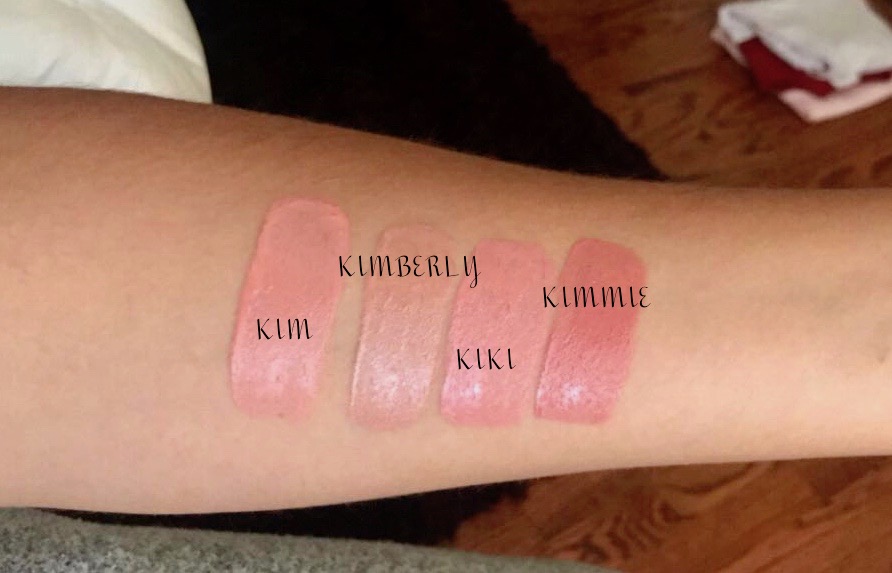 And I could never leave out a crappy arm swatch because I am #dedicated to you guys seeing what the colors truly look like! Kiki and Kim look super similar here but in the lip swatches above you can see that Kim is much lighter and Kiki is a lot brighter and has a lot more babydoll pink.
THE REVIEW
All I have to say about this collection is UGH!!!!!!!! I am torn down the middle. Lets start with the colors. The first two, Kim and Kimberly are just way. too. light. for me. They are gorgeous colors but they are just too pale and wash me out. I will only reach for colors like this 1% of the time when I am feeling edgy. Wearing them for these pictures I actually didn't mind them, but I tried to throw one on before I left the house the next day and I ended up taking it off because I just don't feel like me in shades like this. Kimme and Kiki on the other hand I absolutely love. Kiki is so bright and fun while Kimmie has that muavey/orangey tone that I love in a lip color.
As far as the texture on these, again I am split down the middle. I'll start by saying that I hate liquid lipsticks. Ok, hate is a strong word, because I do own a few liquid lipsticks that I can't live without (s/o to Kat Von D and Tarte) but they are SO mattifying that they are just too uncomfortable for me to wear majority of the time. I will reach for them when I'm going out for the night and don't want my lips to budge, but other than that I just dodge them in my makeup drawer while I look for my NYX glosses. I was so excited about this kit and decided to purchase because these aren't liquid lipsticks… but crème liquid lipsticks. Don't make fun of me because that word "crème" actually makes a GIANT difference in the finish. These have a slight gloss (I use that word VERY lightly) and sheen to them so they are actually creamy on the lips instead of feeling like you applied the Sahara Desert onto your lips like with a regular liquid lip (ok, that was a bad analogy but if you have ever worn liquid lips then you know what I am talking about!!) Because of the crème they feel great on the lips when I am applying them, but as soon as I get up from my vanity to leave, the color starts running! If you don't know what I mean by that, I mean that the lipstick starts to concentrate in parts of my lips like around the corners of my mouth and fading from the middle of my mouth. It sucks and is again uncomfortable so I usually end up taking it off before I even get to leave the house. I wish they would have come out with lip liners to wear with these to try to fix that problem so that the color wouldn't move around as much, but since they didn't I'll have to try it out with some of my own nude lip liners and get back to you guys whether or not that helps.
Other than that the only thing that I have to get off my chest is that KIM goes on a little patchy. Ok I'm done now!!
Just to recap:
PROS
The packaging is beautiful
These are gorgeous colors especially if you are lighter in tone than I am and like super pale nudes
They aren't like normal liquid lips and are super creamy!
CONS
Some shades are too light if you are my tone or darker or if you just don't like super pale nudes
They slide around on your lips a little bit while wearing them
Some shades are patchier and harder to apply than others
Ok! There you go, all the info from my end. I will post an update when I try them with lip liner but in the mean time leave me a comment letting me know if you already have these and feel the same or differently than I do! Also leave me a comment if you don't have the kit yet and whether or not this post was helpful in your decision to drop some serious $$$ on it.
Love you guys and thank you so much for reading! Until next time!
xx,