Another year with an amazing guy, another excuse to escape to the mountains for a couple days for some quality time together. Last weekend Hayden and I got to head up to Beaver Creek to celebrate the 6 year mark and we had an awesome time. Here's what we did:
Friday:
Hayden picked me up from work and we headed up! From Downtown Denver, Beaver Creek is just over a two hour drive. Luckily we aren't in the crazy ski season yet so there was almost no traffic. We got in around 5:30 and immediately checked into our hotel, the Westin Riverfront Resort and Spa at Beaver Creek. The hotel is beautiful. Its pressed right up against the river and is absolutely huge! When you walk in there is a ton of sitting area with a roaring fire in the middle. The staff is extremely friendly and welcoming.
For the weekend we booked a King Bedroom Studio Suite. It is one step up from their standard room, complete with a fireplace, living area, kitchen stocked with coffee and water, and even a small balcony. It was clean and cozy and everything we were looking for!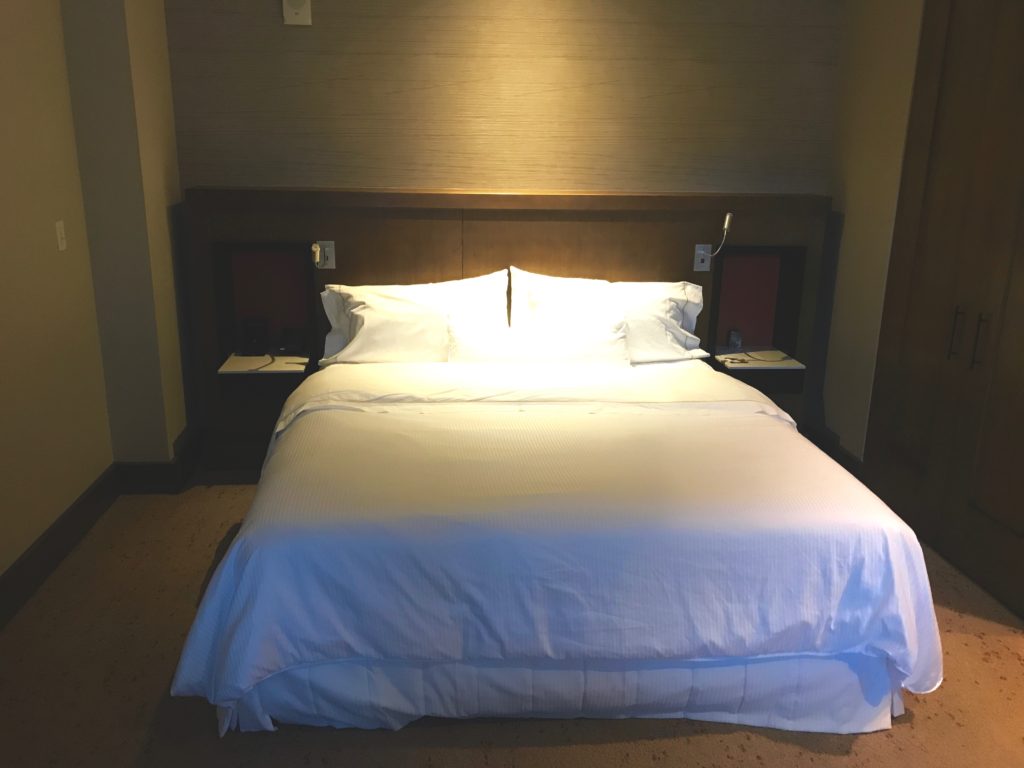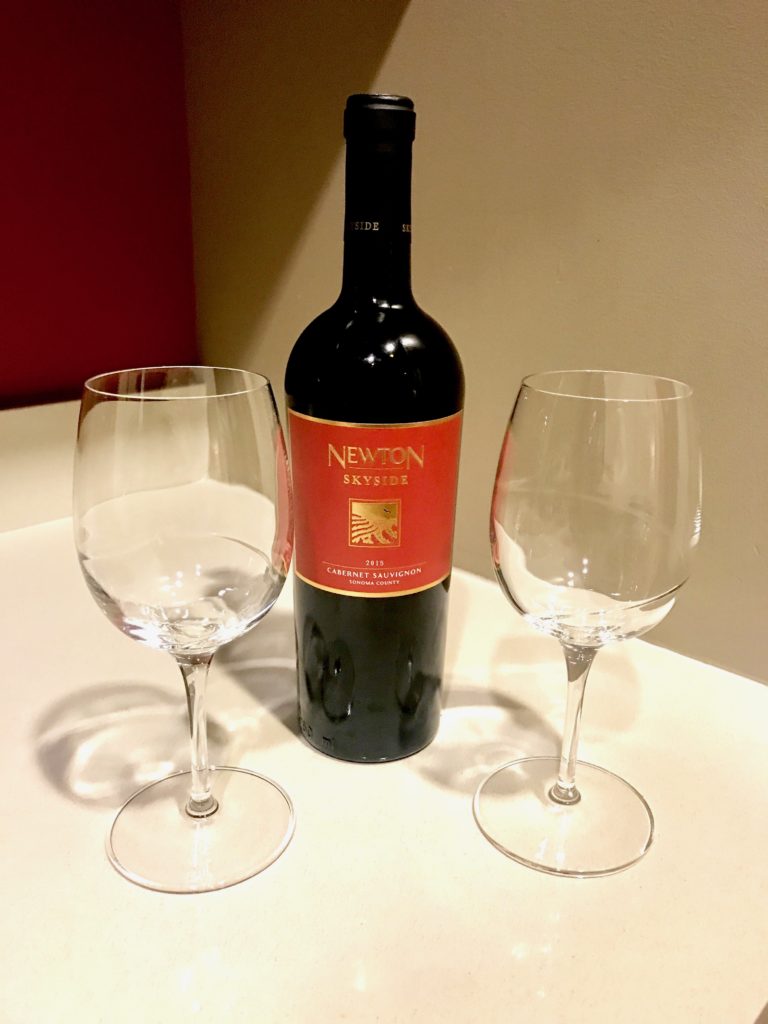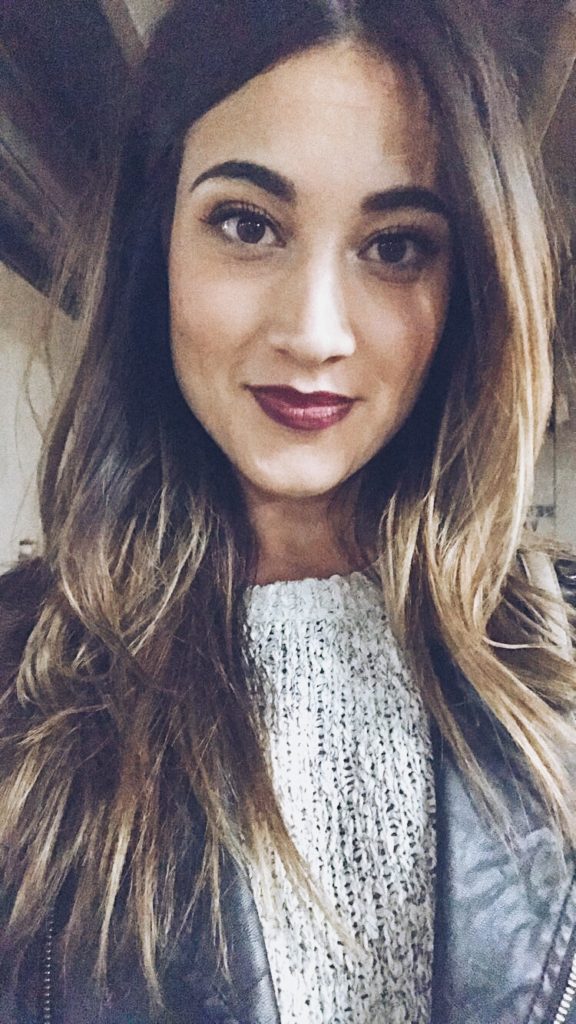 Dinner on Friday was at Maya– a modern Mexican food restaurant with a classy feel that is located in the hotel lobby. While we were there the restaurant was running a "2 for $49" special where we got to choose an appetizer, two entrees, and a dessert all for fifty bucks. We got:
Chicken Flautas to start….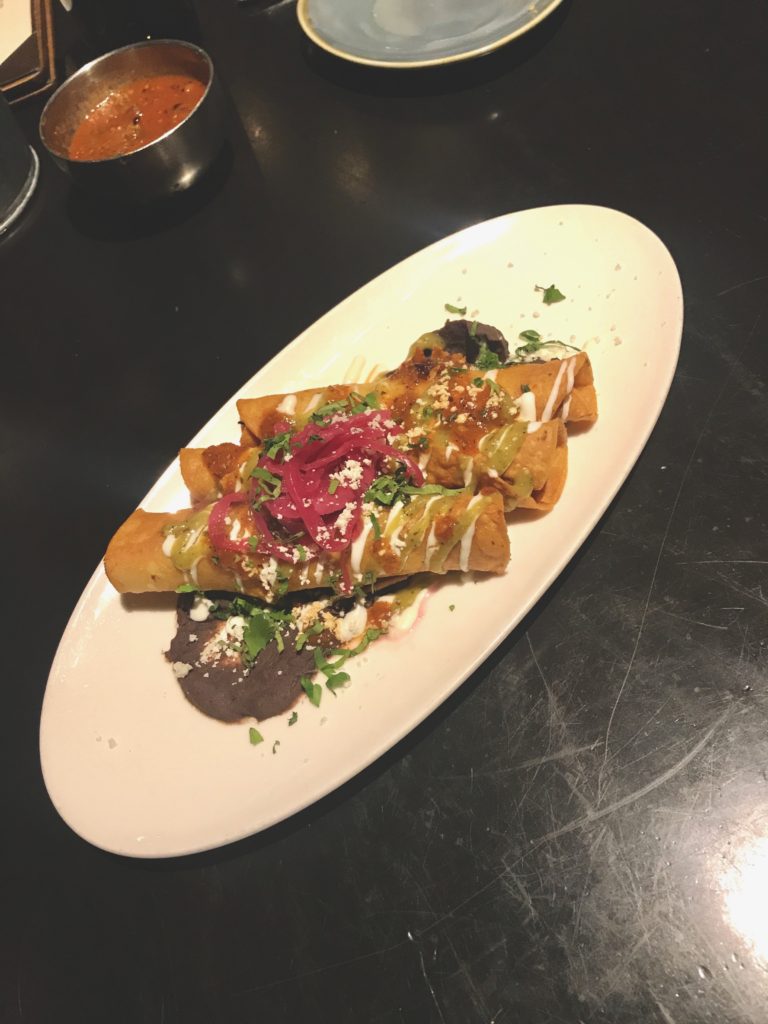 Carne Asada and Slow Roasted Pork Carnitas for dinner (our waiter recommended these as they were his favorite)….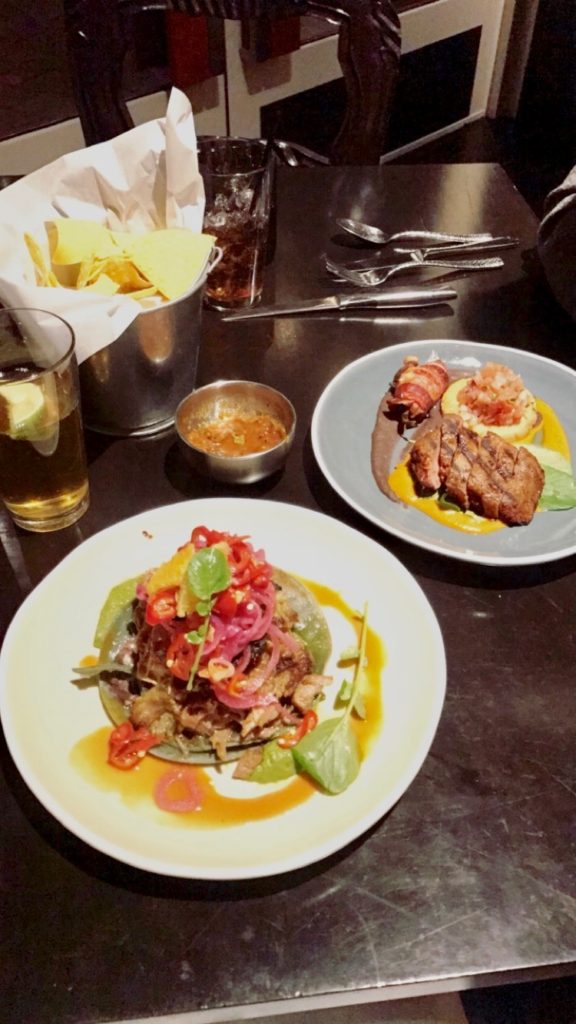 and Fried Ice Cream for dessert!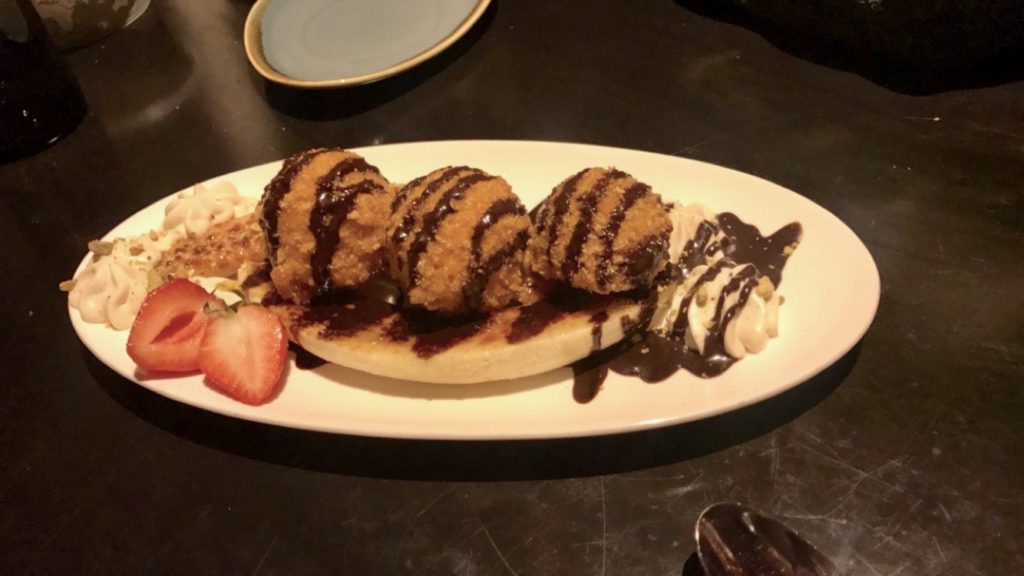 The food was absolutely delicious and by the end we were stuffed! If you are ever in Beaver Creek, even if you aren't staying at the Westin, I would highly recommend trying out this restaurant. I know that we will definitely be going back!
Finished off the night with a little photo op by the fireplace and then headed to bed to get some rest for a full Saturday!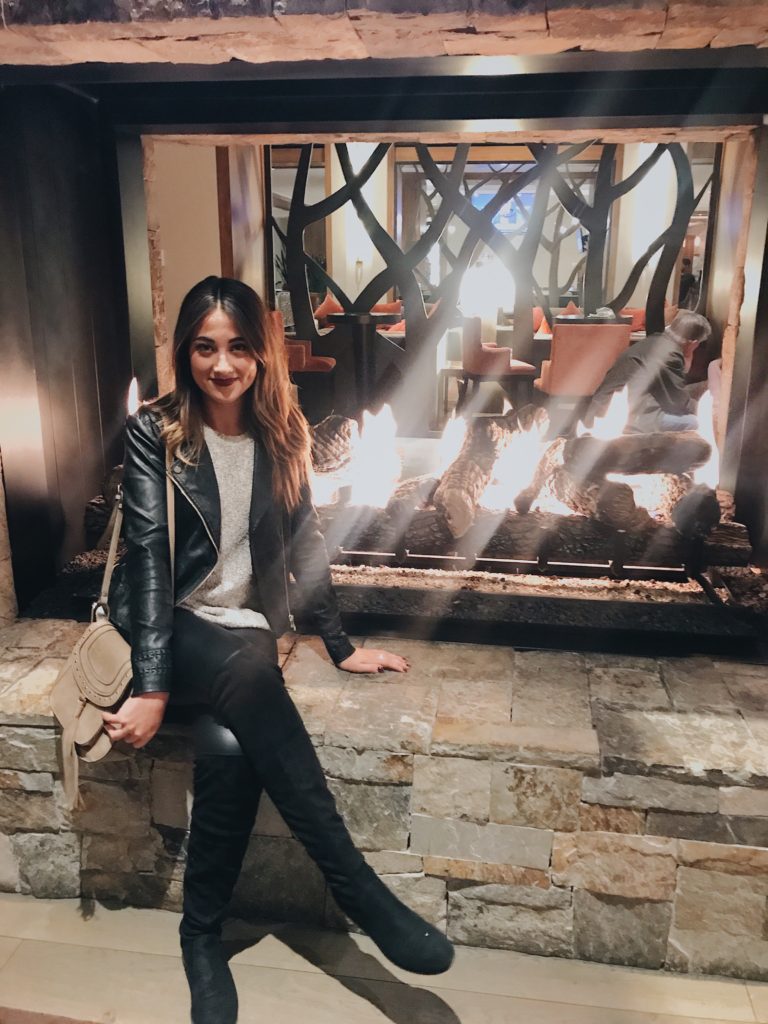 Saturday:
Saturday morning we got up and decided to head up to the actual town of Beaver Creek because neither of us had ever been. It was absolutely gorgeous but unfortunately pretty much everything was closed and it was kind of a ghost town since the slopes haven't opened yet. We still grabbed some coffee and got to explore a little.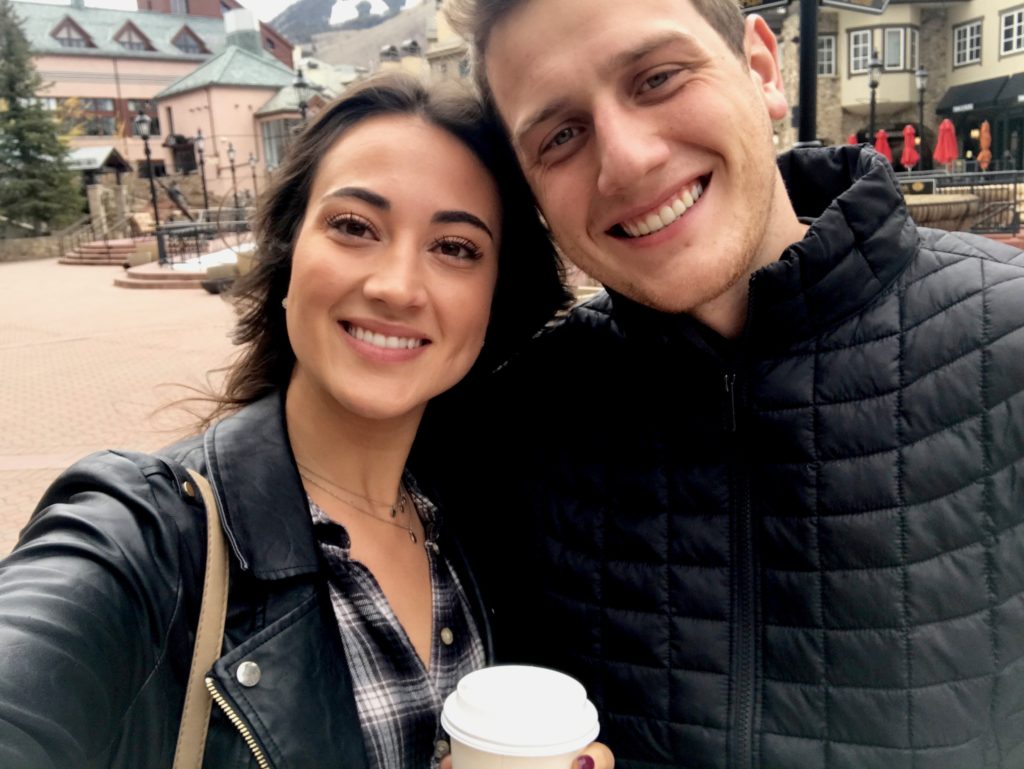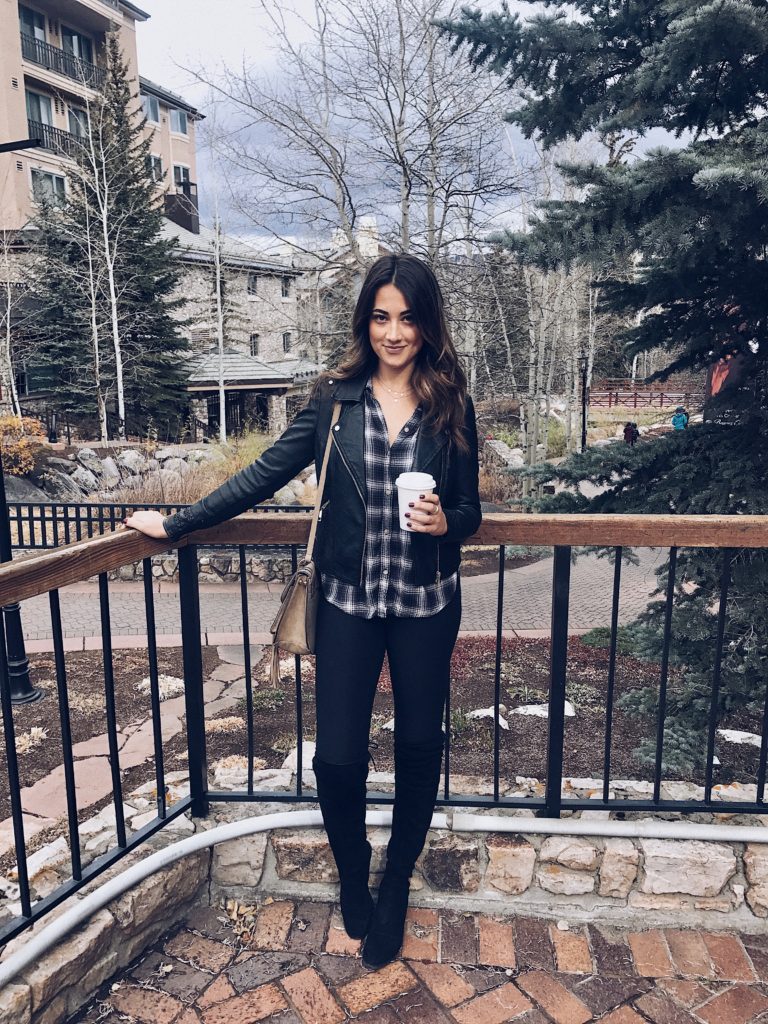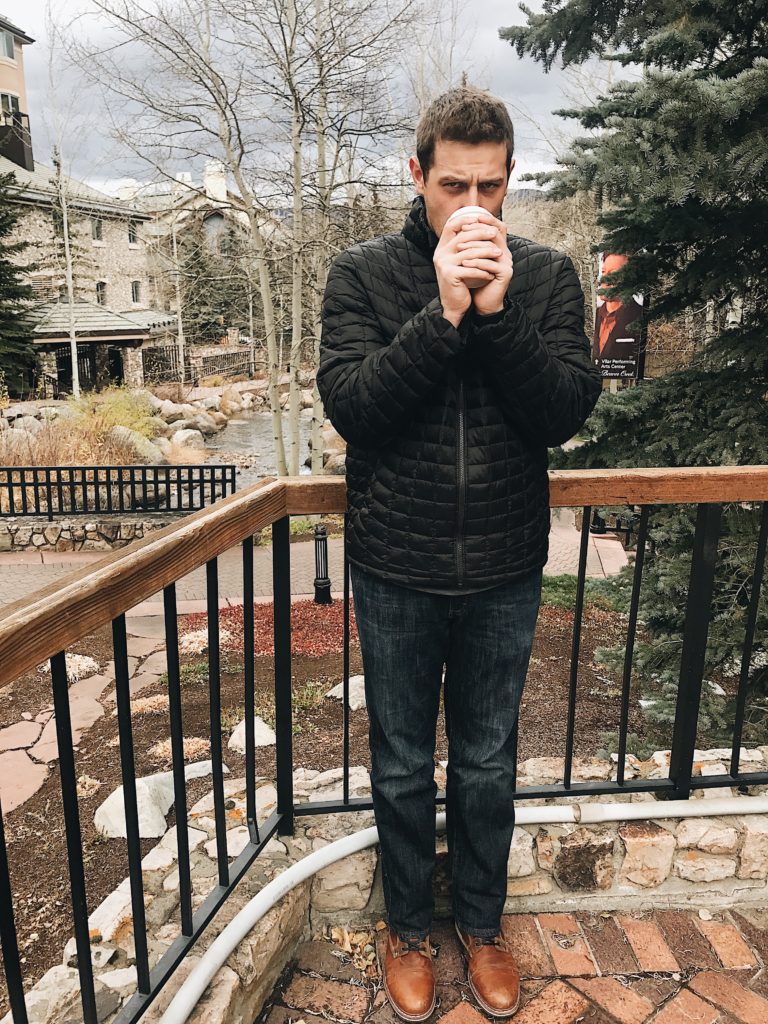 Since nothing was open in the town we headed back down the mountain near our hotel to grab some lunch. We settled on a place called Loaded Joes and to say this is my new favorite restaurant is an understatement! Not only is the food some of the best I have ever had, but the staff is very friendly and the ambiance is bright and trendy and warm. I don't know if I'll ever go to the mountains again without eating at this place. Seriously a must try!
Around 12:00 we headed back to our hotel so that we could head to the spa. Spa Anjali is located in the bottom floor of the Westin, near the workout center. The staff were very welcoming and helpful and showed us back to our respective locker rooms. The locker rooms at this spa were amazing- showers, a sauna, a steam room, robes, cool rags for your head and cucumbers for your eyes, granola, drinks, and the list goes on. I was really impressed.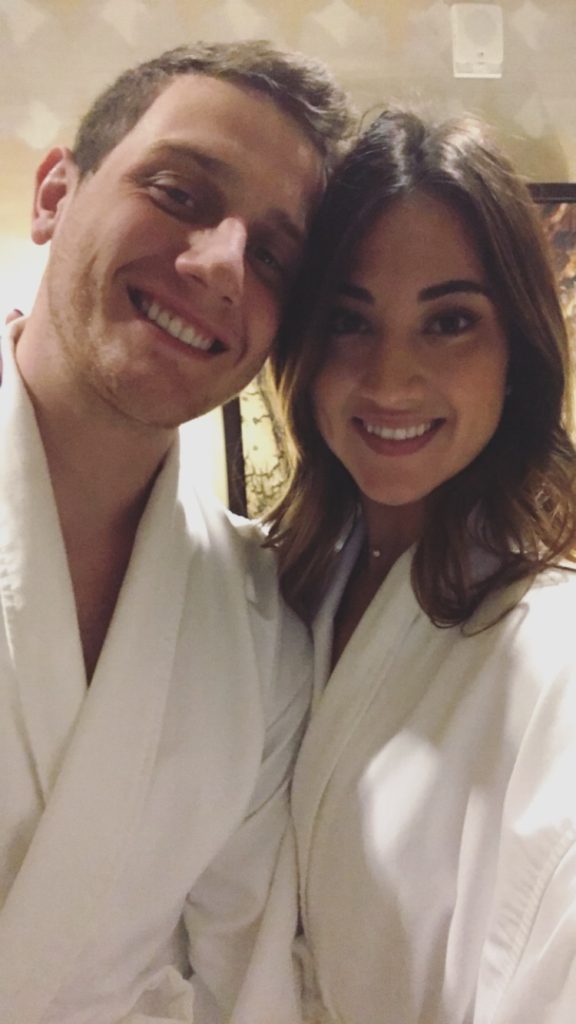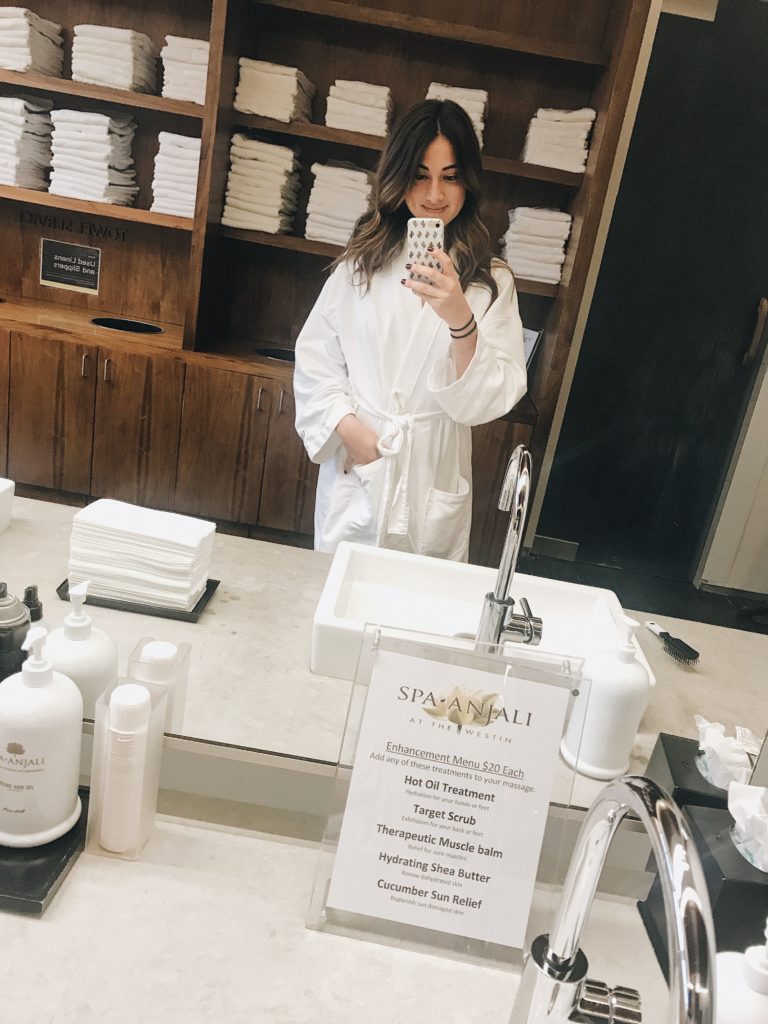 We really enjoyed our experience while waiting for our massages, but I also wanted to mention that we have also visited the spa at the Cascade hotel in Vail, and we absolutely loved that spa as well! There is a huge relaxation room with tons of chairs, couches, and places to sit with a huge fireplace in the middle of the room. It is dim and quiet and very zen when you just want to snuggle up with your honey and relax. I would definitely recommend checking it out!
Our couples massage was great, and after we sipped some champagne in the relaxation room and then sat in the hot tub for a little while. At the Cascade they had a separate pool and hot tub for the spa and for the hotel, but for the Westin it is the same for both. Not something that bothered and Hayden and I, but I just wanted to mention it. The hot tubs are outside, right next to the river. It was gorgeous!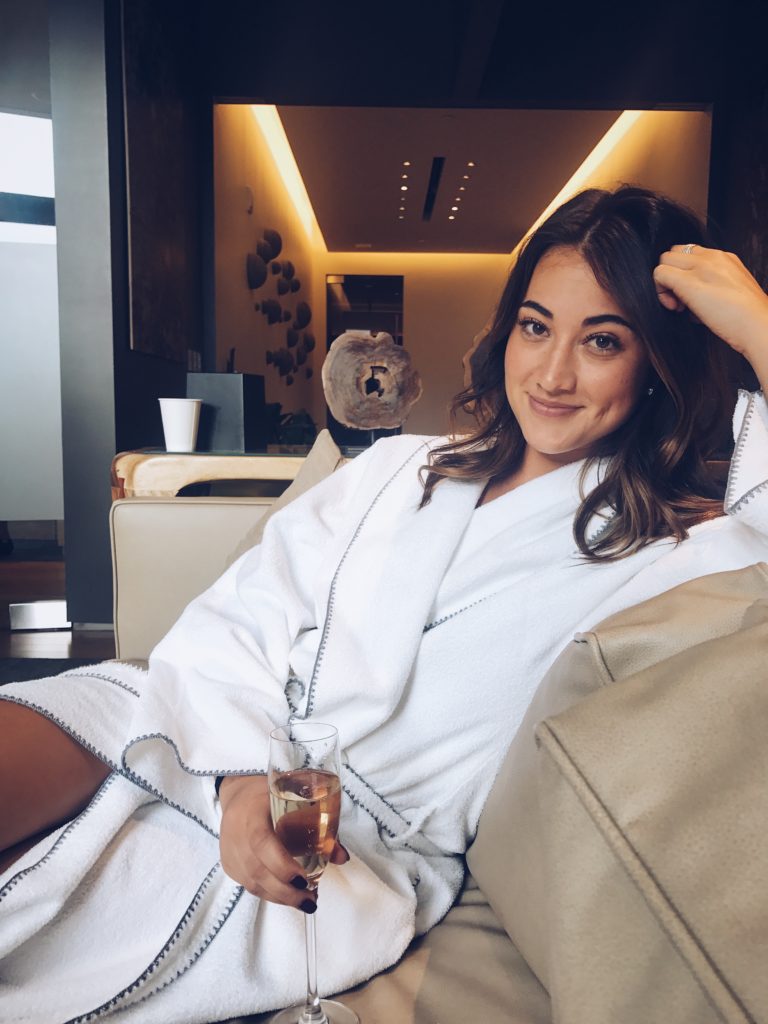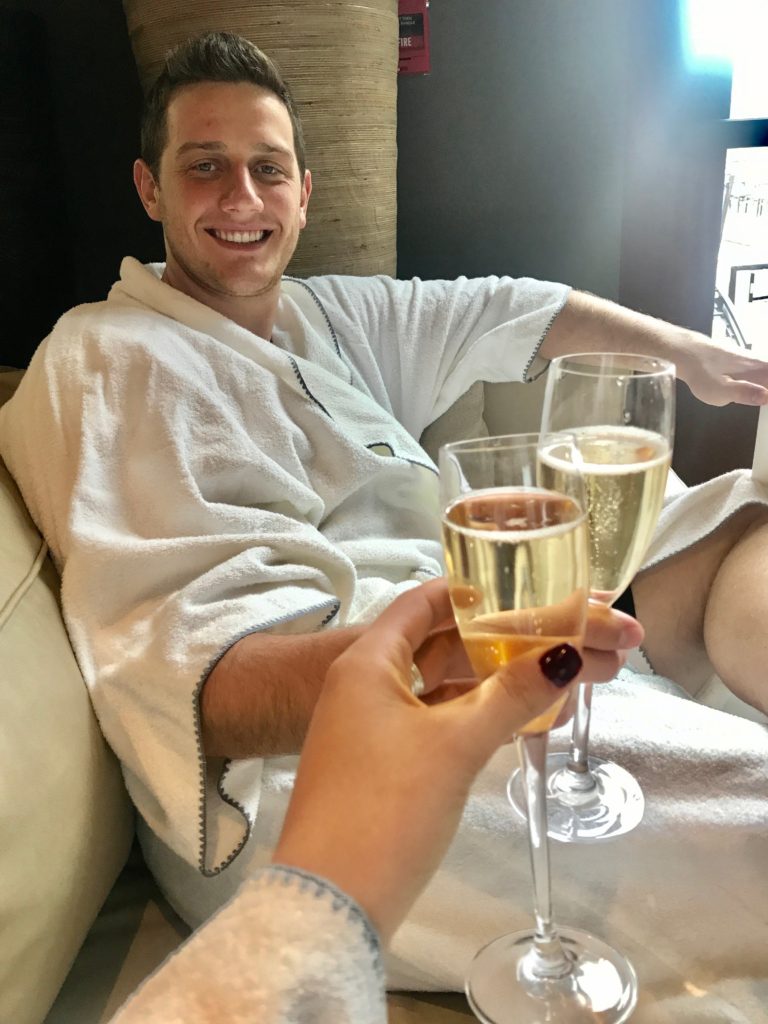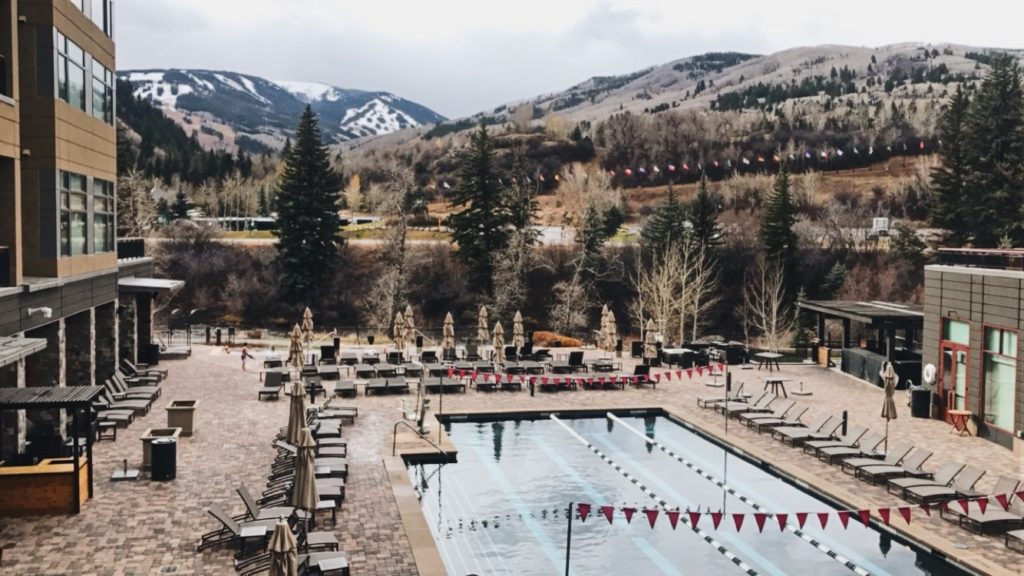 For dinner on Saturday night we went to Blue Moose Pizza, one of our favorite spots in Vail Village. When we came back we hung out by the fire at the Westin and relaxed!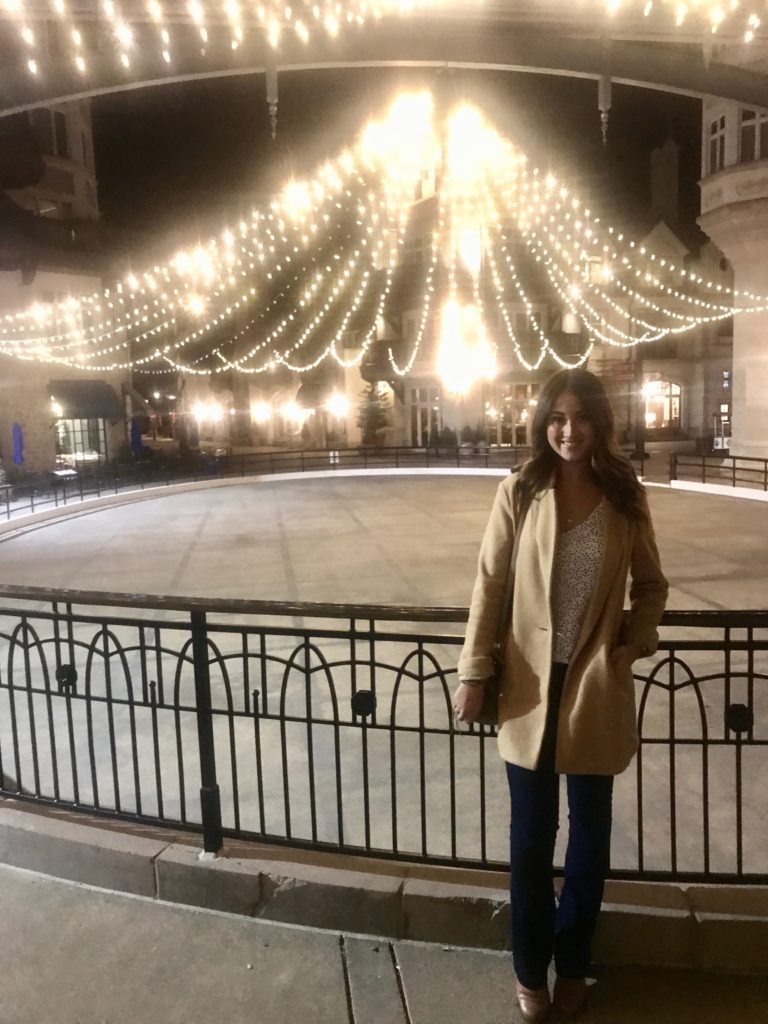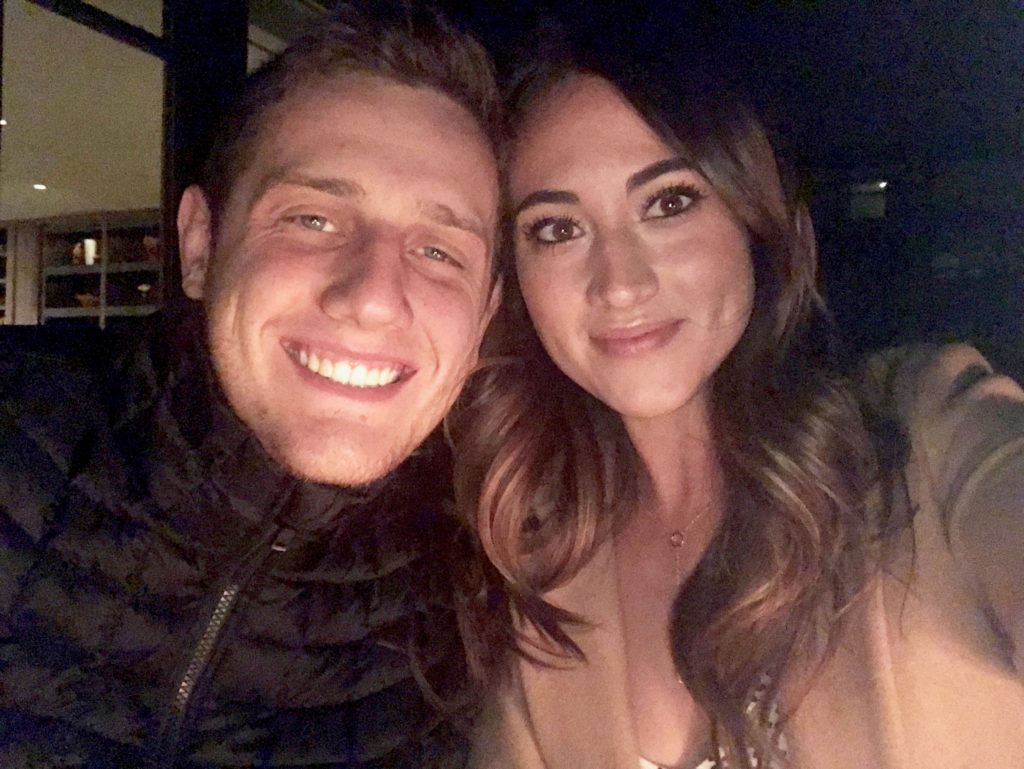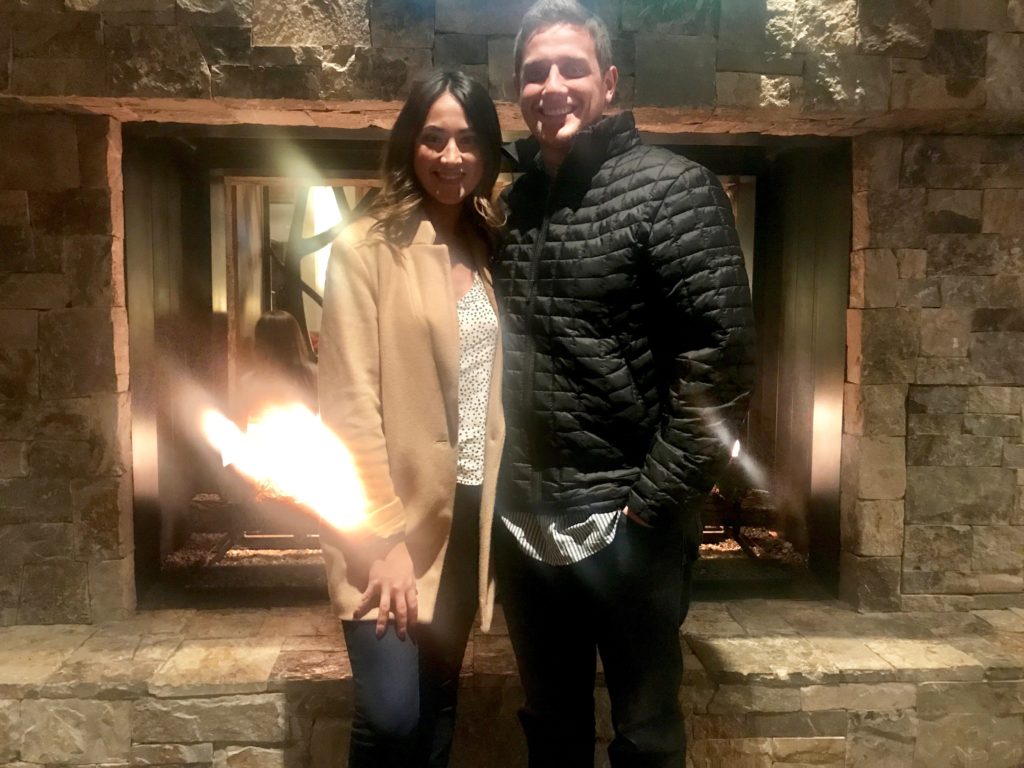 Sunday
Sunday morning Hayden ran down to the Starbucks in the lobby to grab us some coffee before we packed up and headed home. Overall the weekend was a blast and we had so much fun! The next time we go back to the mountains we will definitely consider staying at the Westin again. It had everything we wanted and we had a great experience! 6 years later and I could still lounge in the mountains and do nothing for weeks with this guy and never get bored. Love him too much and can't wait for the next excuse for a weekend getaway!
Until next time!
xx,

SaveSave
SaveSave
SaveSaveSaveSave
SaveSave