Let me go ahead and start this post by apologizing for being the worst blogger ever lately. It's been a couple of weeks since my last post and I haven't been as active on Instagram lately because I've been slightly distracted by my new auntie status- and let me just say, Ella Rose Gifford is the most perfect human ever!!! Exhibit A: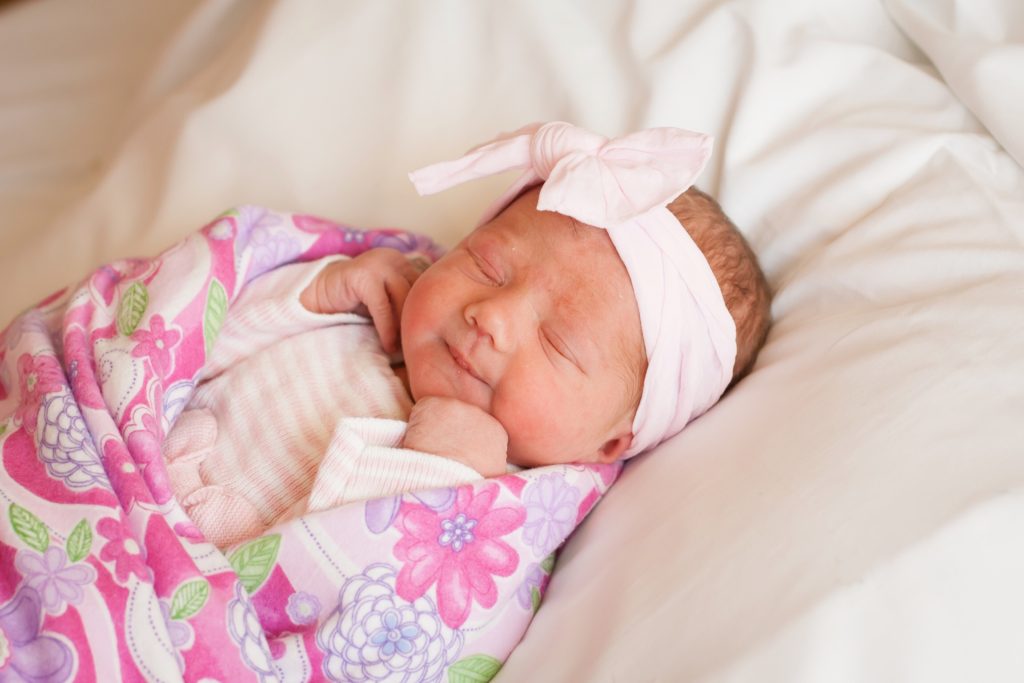 Most of my spare time is spent rushing over to my sisters to snuggle this little one, but I am finally getting back into a routine now that she's almost two weeks old!
Onto the post! I totally realize that this may seem a little random, and trust me, when I started my blog and brainstormed ideas for posts this surely wasn't one of them, but I recently came across some products that changed the game for me as far as making my bed more cozy, so I thought I'd share! This whole thing started three weeks back after a night out in Denver with my girlfriends. I stayed the night at my bestie Kelsey's place and I'm not exaggerating when I say she has the comfiest bed I have ever slept in! Kels probably got annoyed with me because over the next several days I was texting her constantly trying to figure out everything she had on her bed down to the sheets. Luckily for me most of it was from Amazon and super inexpensive! Now its all here and my bed is literally like sleeping on a cloud. So if you're interested, here are the deets!
First things first and probably the most important item I'll mention: the mattress topper. Kelsey actually got hers from Target, but I found this one on Amazon for $40 dollars cheaper and I can't tell the difference between them at all! This thing makes the WORLD of a difference on my bed and it even comes with little straps to secure it to your mattress. With this topper I still get some firmness from my mattress underneath, but it is so soft that it makes the perfect combo. My bed is so much bigger and fluffier so I kind of sink down into it and then I'm out like a light until my 3rd alarm goes off… Trust me on this one- you need this.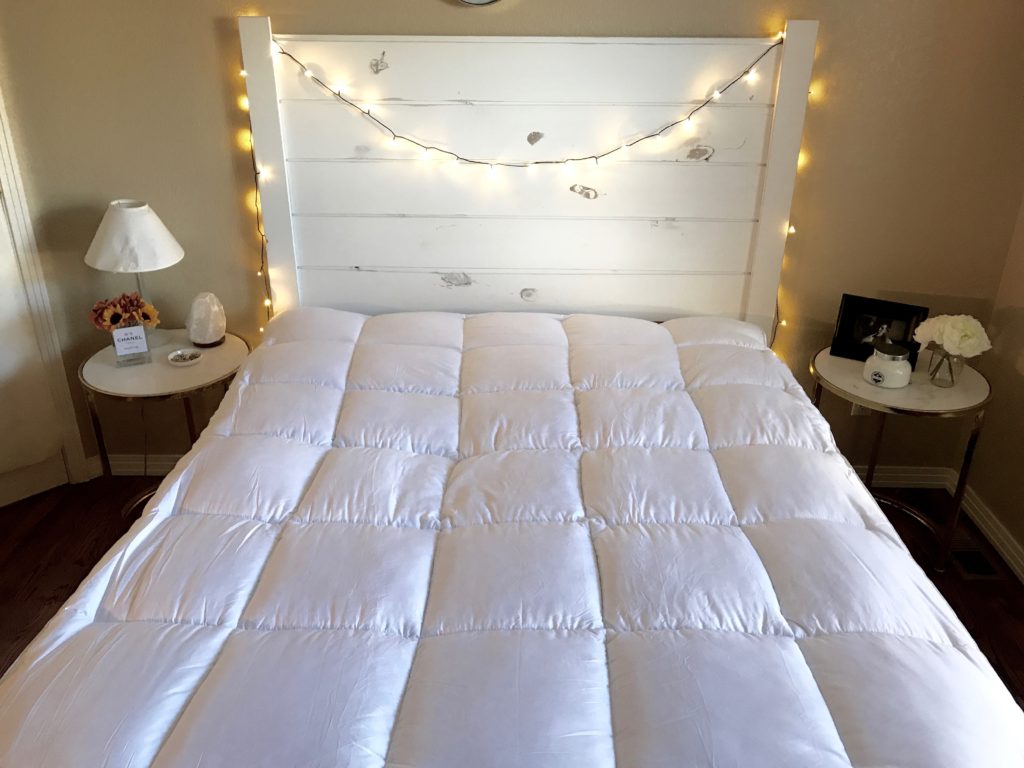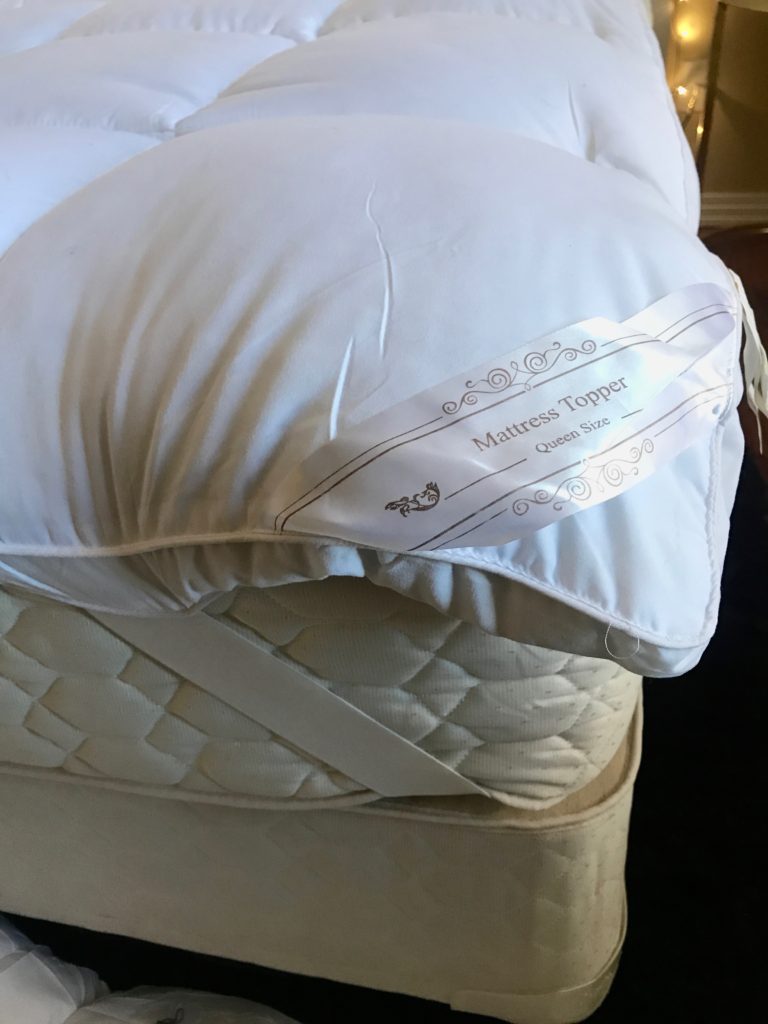 Up next comes the sheets and let me just say I never knew how big of a difference sheets made until I got these. In the winter I always put on flannel sheets that I <3, but in the summer I use sheets I got from Costco and that are actually pretty nice, but I've just never liked them very much. First of all they don't fit my bed well and second of all they aren't obnoxiously soft which if you can't already tell, is a definite negative in my book. These new ones I got are the top selling sheets on Amazon for a reason-they are incredibly soft and snuggly for a fair price. I highly recommend.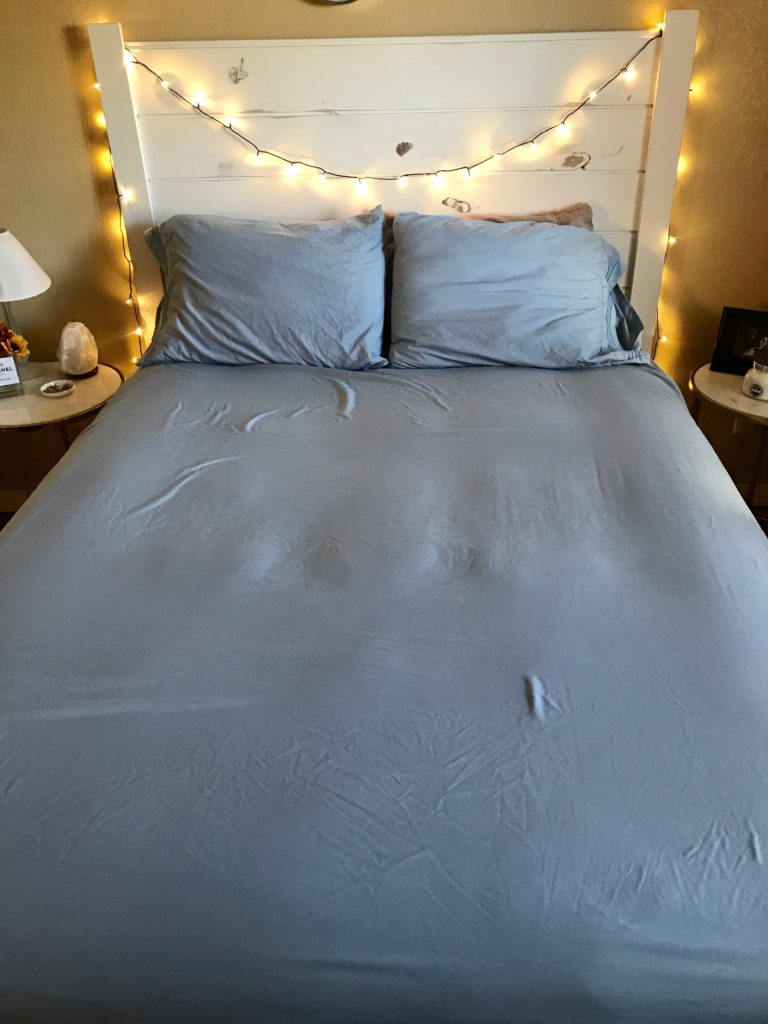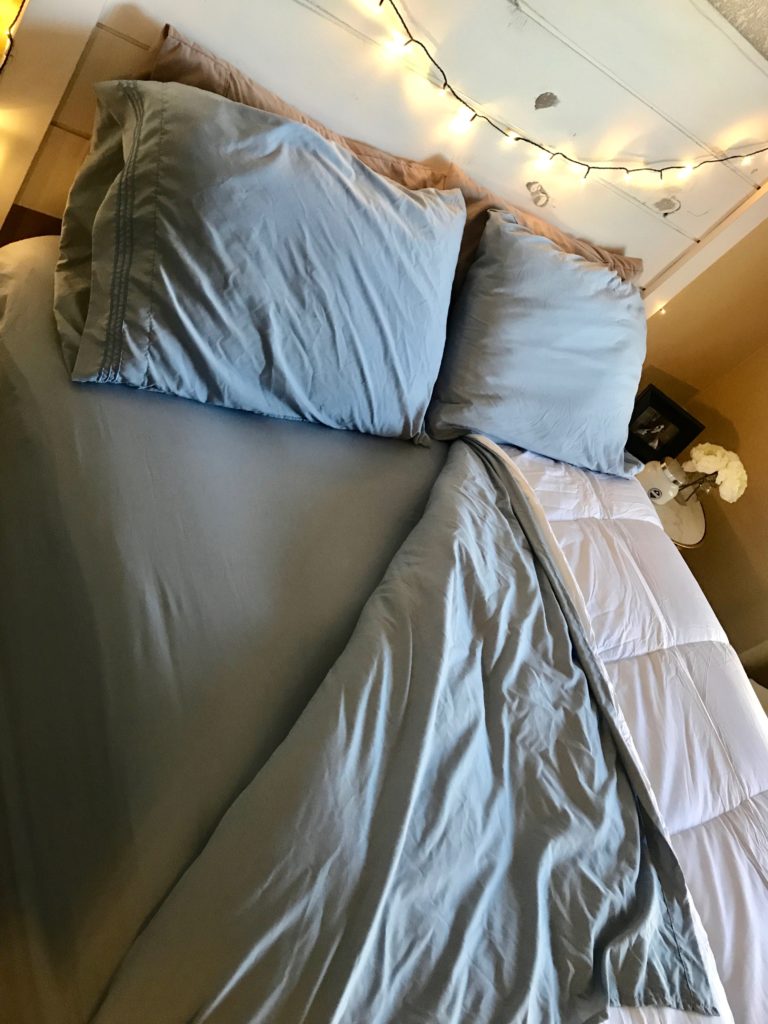 Lastly- the comforter.  I normally have a white down comforter, so not a huge change here, but this one from Amazon is much softer than mine and it is very light weight but also keeps me really warm! My original comforter also was kind of slippery and would slide all over my bed, this one stays in place and weighs down on me a little in a really good way. It comes in lots of other colors too and again, you can't beat the price!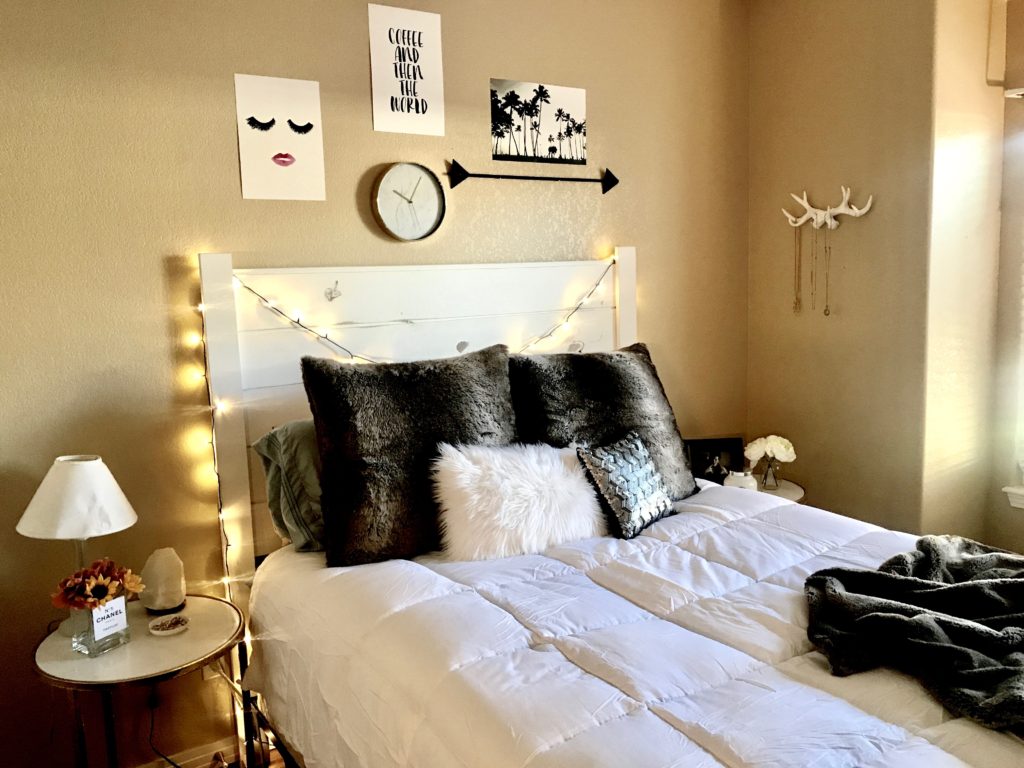 Decor:
Since I'm here talking about my bed I figured I'd go ahead and share the decor details as well!
–These big fur pillows are from Target and are THE BEST. They are huge and so soft and I love taking naps on them. One of my better purchases for sure.
-The matching blanket I found at Pier 1 Imports about a year ago.
-The white fur and silver sequins pillows are both from TJ Maxx- they always have cute decor pillows for cheap!
-Lastly, shoutout to my boo thang for making me this cute distressed white headboard! I love the feel it gives my room. The string lights are from Michaels!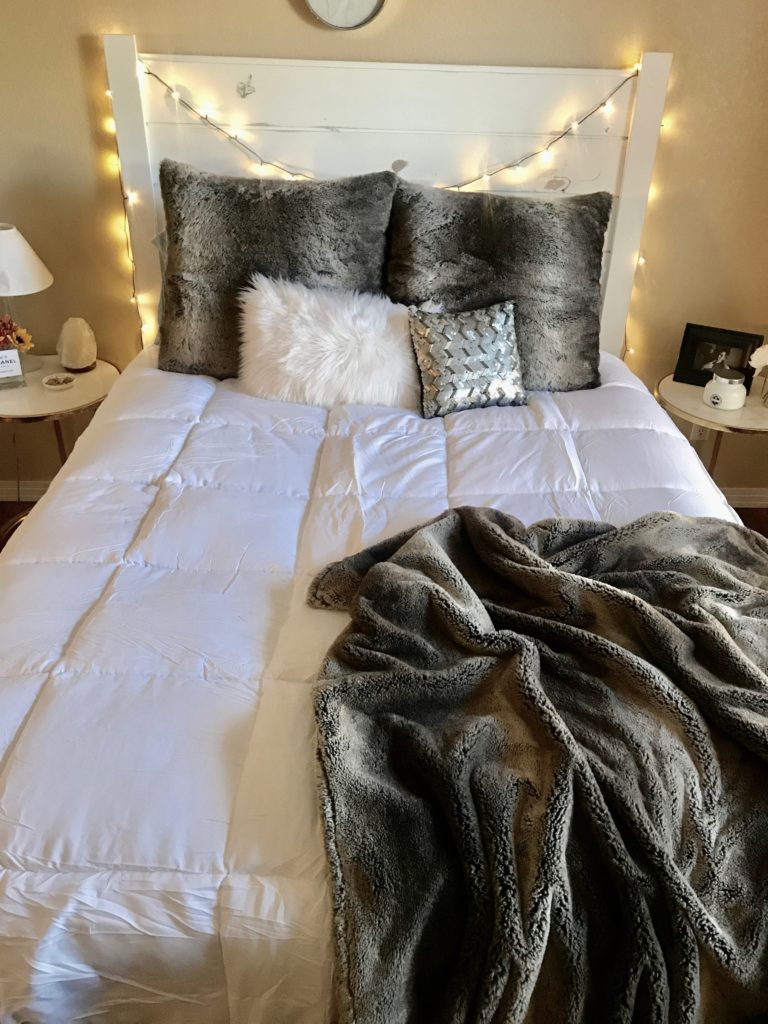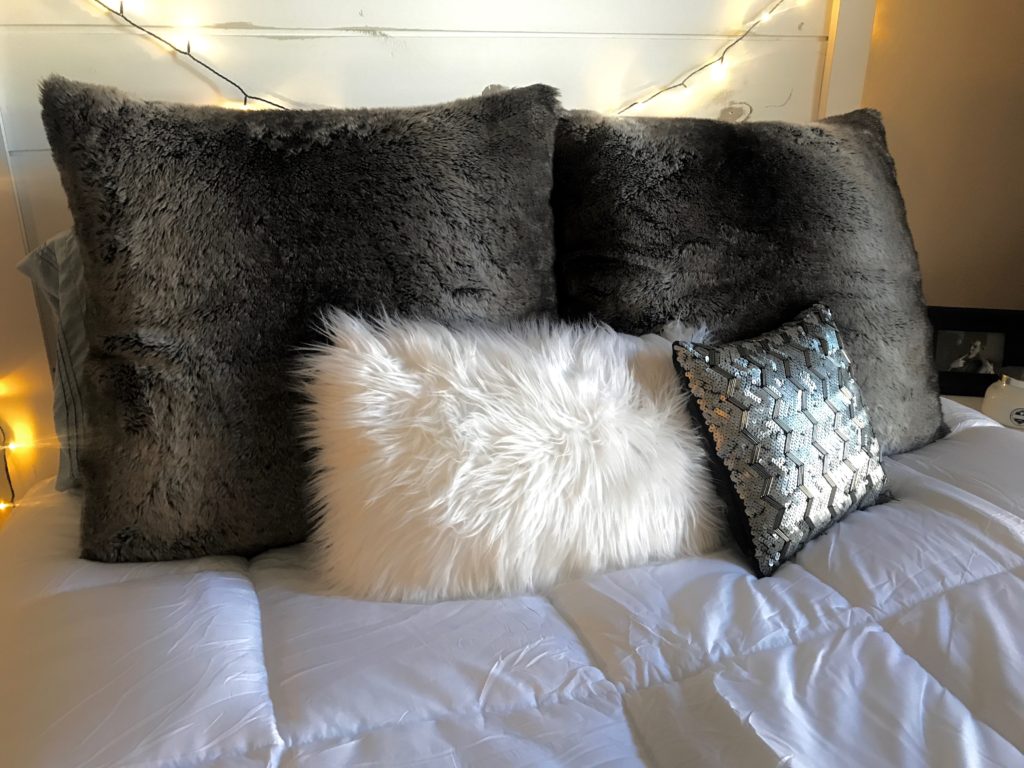 Hope you guys enjoyed! Try some of these products out and get your best beauty rest yet! Until next time!
xx,

SaveSave
SaveSave
SaveSave
SaveSave
SaveSave
SaveSave
SaveSave
SaveSaveSaveSave