On a daily basis I barely have enough time in the morning to pour some milk into my coffee, let alone make a fancy espresso drink (team always late, anyone else?) So, on the weekends I absolutely love taking some extra time to make this cinnamon-vanilla iced latte!
WHAT YOU NEED:
Coffee
Whole Milk
Torani Vanilla Syrup
Cinnamon
STEP ONE: ESPRESSO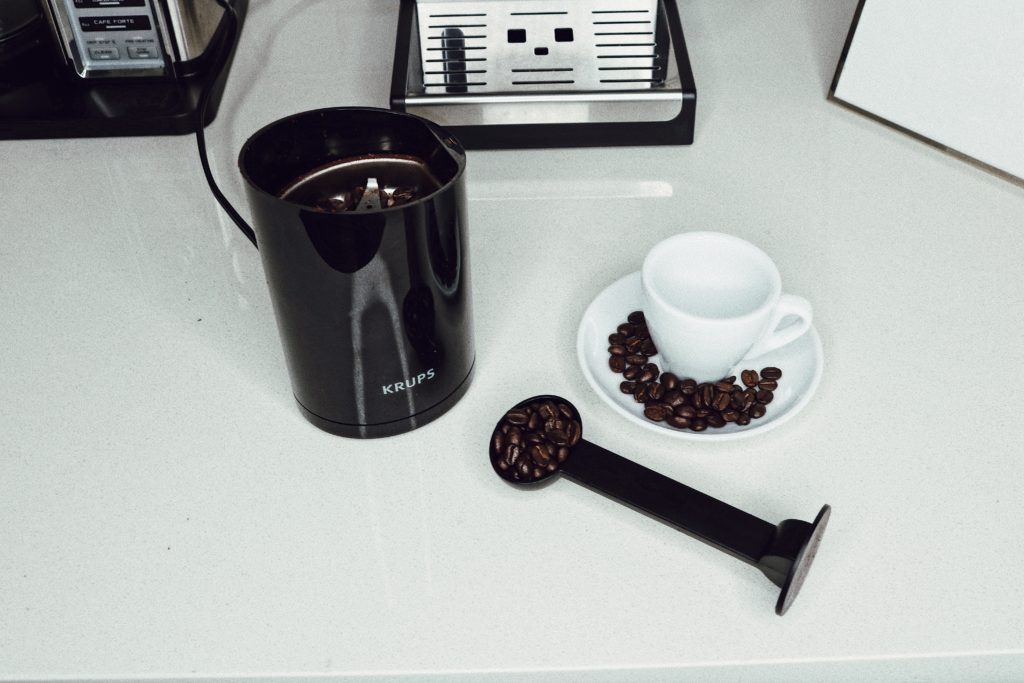 Make your shot of espresso. I used two scoops of coffee beans, or about two table spoons, to make a double shot of espresso. I used my new De'Longhi Espresso Machine to make my shot, but if you don't have this you can also just use regular black coffee (you will just need to use more black coffee since it's not as strong as espresso). If you choose to use black coffee and are in the market for a coffee maker, I absolutely love and highly recommend the Ninja Coffee Bar!
You can use freshly ground coffee or pre-ground coffee. Either will work, but I was reading about how freshly ground coffee yields better tasting espresso, so I snagged this Krups Grinder off Amazon for almost half off. Our favorite coffee is Pete's Coffee Big Bang.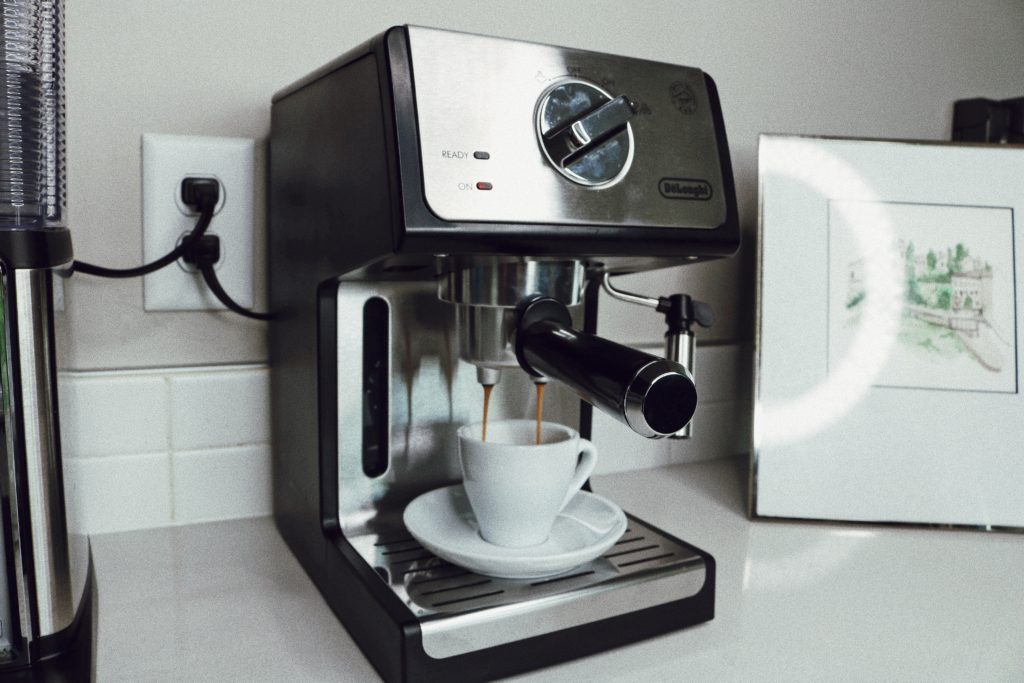 STEP TWO: STEAM MILK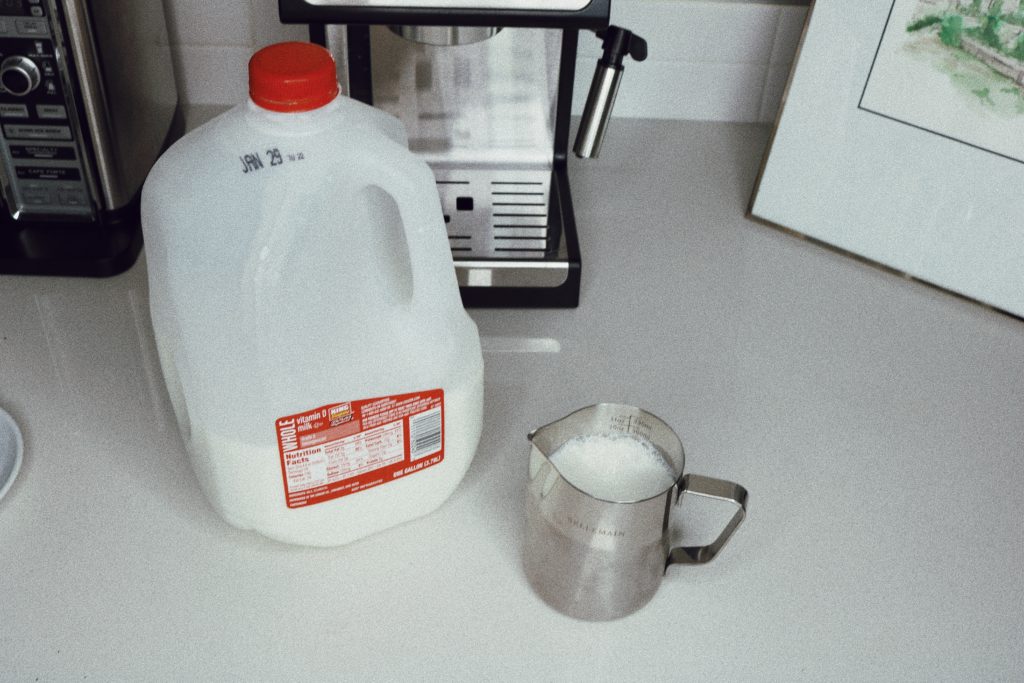 You can use whatever your favorite type of milk is! My favorite is whole milk for my coffee and just for everyday life. When frothing whole milk, its higher fat content weighs down the foam and therefore produces less, which I personally like. If you like a lower-fat milk like 1%, 2%, or even skim milk, that will also work, you will just get more foam and it will be less rich.
If you don't have a steamer, you can buy an electric frother like this, or you can try putting your milk in a mason jar, warming it in the microwave for about 30 seconds, and then carefully removing it and shaking it up to create some foam.
I used about a cup of milk.
STEP THREE: FIXIN'S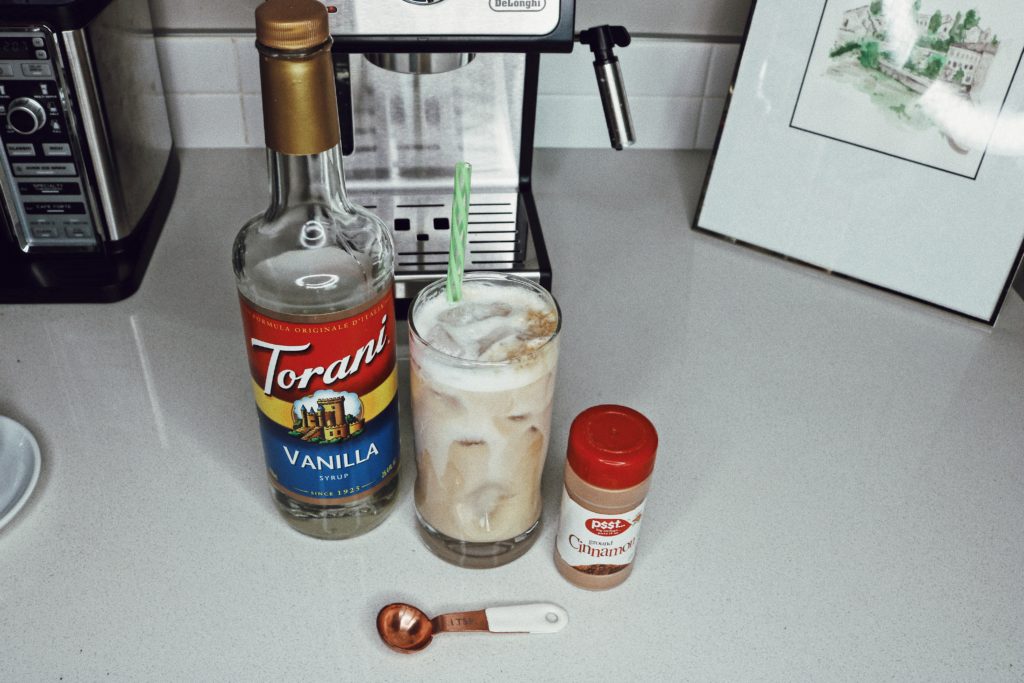 Pour your espresso and steamed milk over a cup of ice, and then add your fixin's! Depending on how sweet you like your coffee, you can add more or less vanilla syrup. For me a teaspoon was plenty, Hayden likes a little more. We love the Torani Vanilla Syrup. Then just add a dash of cinnamon (a little goes a long way!), stir it up, and enjoy!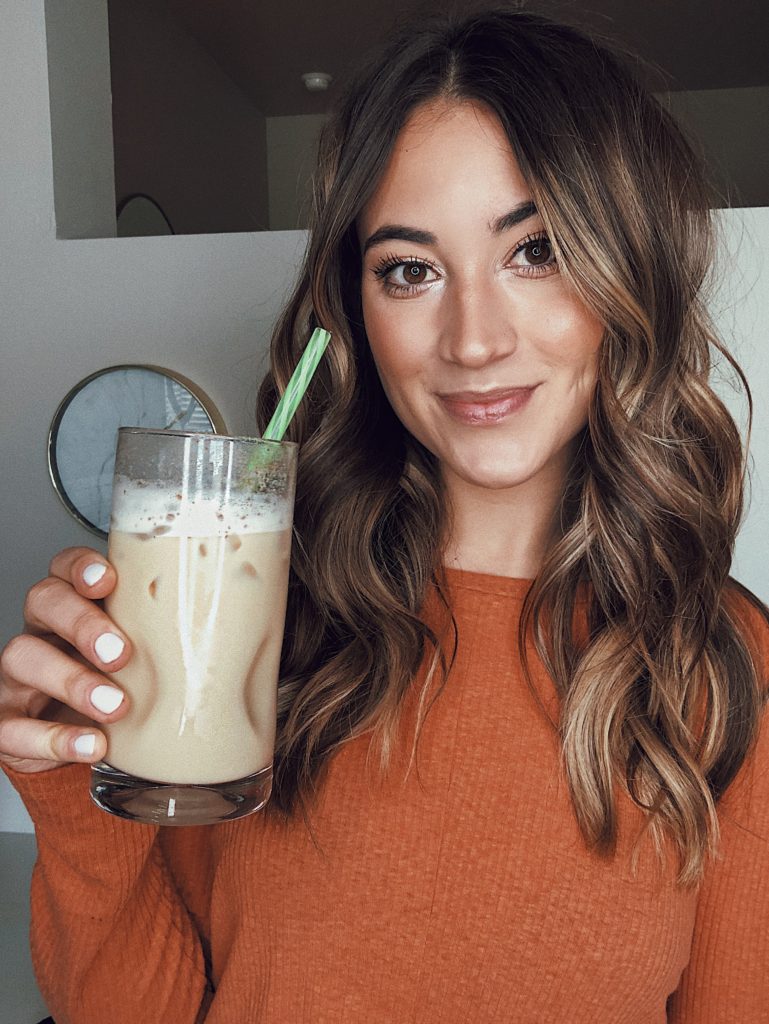 Be sure to tag me in pictures if you give this a try! Enjoy!
Until next time!
xx,