Why we decided to have a destination wedding in… MEXICO!
You guys have no idea how excited I am to be sharing that Hayden and I's wedding will be in May 2020 in Cabo San Lucas!!! I mean, I'm mostly excited because officially having this booked means that I don't have to venue hunt anymore and the fun part of wedding planning can actually begin! Here are the reasons we decided to go with a destination wedding in Mexico: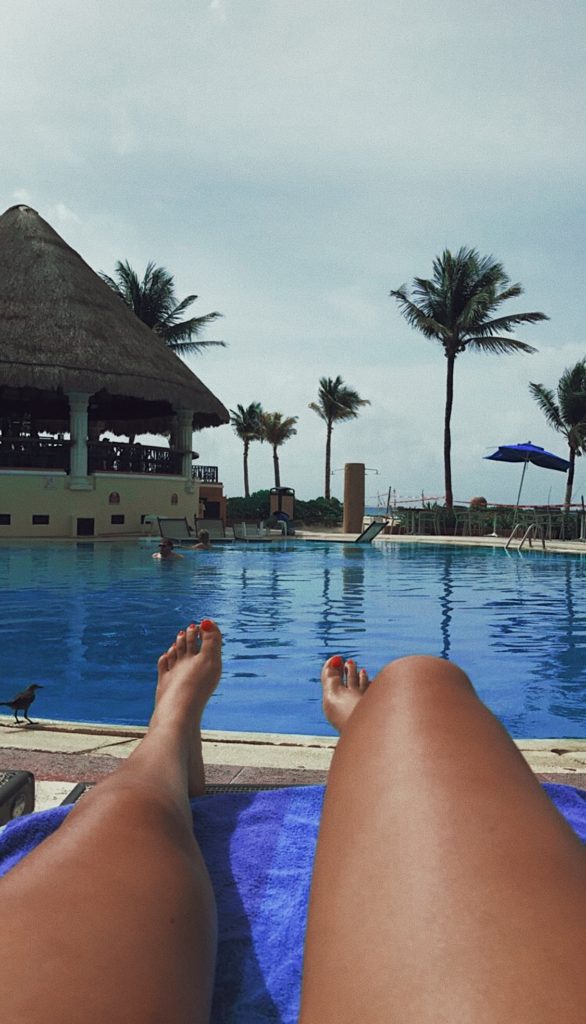 My Dream Wedding…
A Colorado wedding was never really my vision. I have seen and attended beautiful weddings here in Colorado, but it just never really fit my style. If I'm being honest, I always dreamed of getting married on a big, green vineyard somewhere in northern California. But when I started wedding planning, for simplicity sake, I began looking at Colorado venues. Unfortunately and as I expected, I just didn't find anything that fit my vision. 
I had never really considered a tropical beach wedding, but when I confirmed that Colorado wasn't the place, I began to contemplate it. All of a sudden I started to really enjoy looking for venues and I had a whole new idea of what my dream wedding looked like. Upon mentioning the idea to Hayden, he said that he has always loved the idea of a wedding on the sand. A destination wedding it was! 
Time & People
Almost immediately after getting engaged we decided to do the wedding in 2020. A destination wedding wasn't even in my mind, we just chose 2020. I didn't want to rush a wedding and had no reason to rush, so 2020 just worked. We also established a guest list very early on because we knew we wanted to keep it very small, with only our closest friends and family. Because of these things, when the idea of a destination wedding came up, it just worked with our plan. The guest list was already small and the date was far enough away to give everyone a lot of notice. It worked out really well!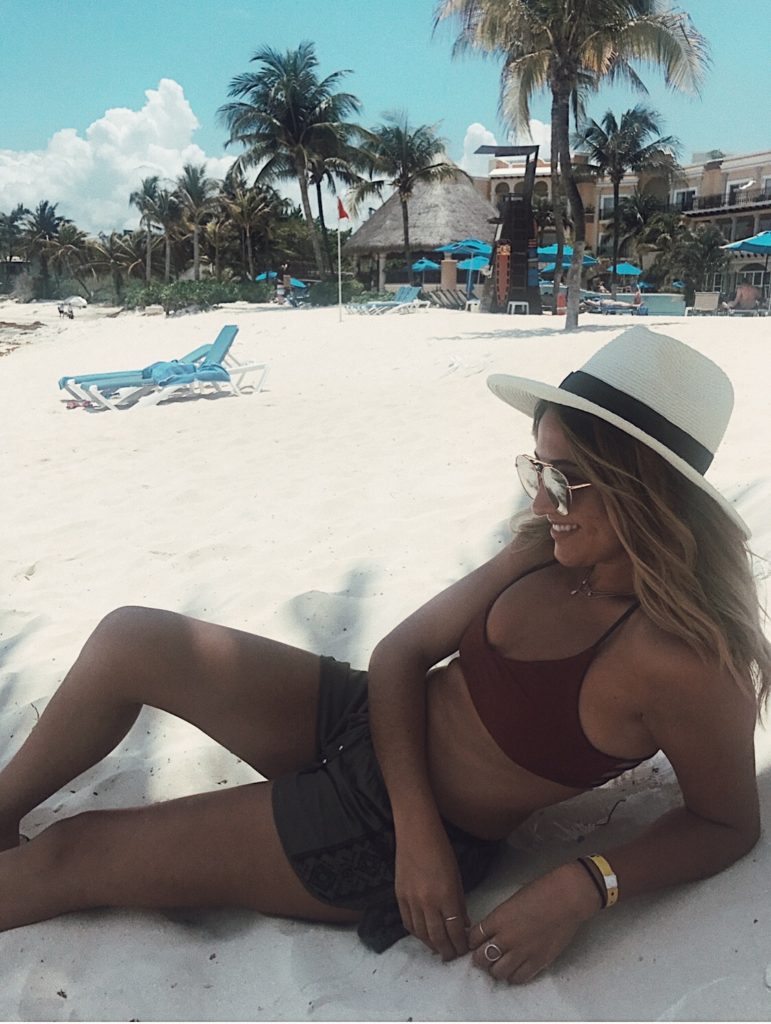 Why Mexico?
While we looked into a few places to get married, we always ended up coming back to Mexico. Not only is it tropical and beautiful, but it offers everything we could want for a wedding and is just so convenient and easy for friends and family making the trip. We have never been to Cabo but have seen and heard amazing things (pics in this post are from our Playa Del Carmen Trip in 2017). I found a resort that offers everything we could ever want and some, it's just the perfect fit!
Budget
Last but most certainly not least, if you know me, then you know I try to be really smart with my money. Sure I have my share of splurges and I spend way too much money at Sephora, but I do try to make smart financial decisions. Incase you haven't heard, weddings are expensive. Like, really expensive. And after not much luck finding a place I loved in Colorado, it just didn't make sense to spend an insane amount of money on a wedding that didn't fit my vision. In case you didn't know, destination weddings are much cheaper than weddings here in the US. They aren't cheap by any means, but they aren't as absurdly expensive. By having a destination wedding we are getting every single thing on our list, and we can really invest in aspects of a wedding that matter most to us, like an amazing photographer to document the day and little extras here and there for our loved ones who attend. 
A destination wedding in Mexico really does check every single box for us. We could NOT be more excited to get married in a beautiful place surrounded by our closest friends and family and pretty much take a huge vacation with our favorite people in the world. 2020 can't come soon enough!
xx,