This weekend was an eventful one and I wanted to share the outfits that I wore with you guys!
On Friday night Hayden and I went to one of our good friends from high school's wedding (congratulations to Mr. and Mrs. Rust!) For occasions like this I don't like spending an arm and a leg on a dress I will wear once. Instead, I like to find something less expensive and simple so that I can dress it up and wear it on other occasions! I found the perfect dress from Norstrom and it was only $45. It is by the brand Soprano.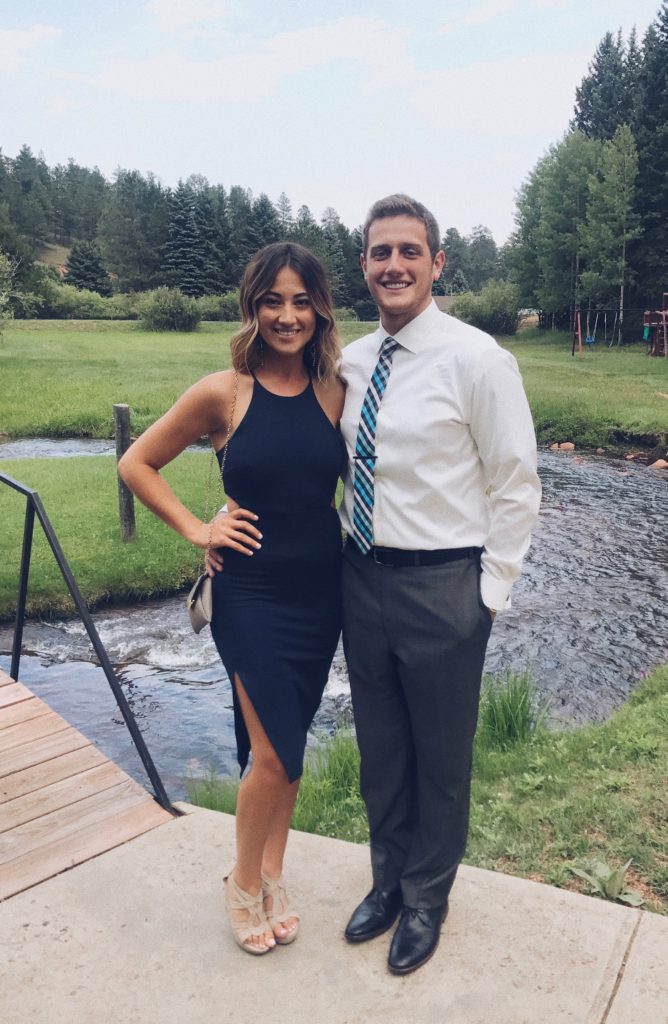 The dress is navy blue and fitted with a high neckline, cutouts on both sides, and a slit on the right. I can't seem to find it on the Nordstrom website for whatever reason, but I got it in store at the Park Meadows location in a size 4. I paired it with some shoes I got on Amazon from my recruitment days in Alpha Phi. You can buy those here!
On Saturday night we went to dinner for my mom's birthday at one of our favorite restaurants in Park Meadows called White Chocolate Grill. The weather was a little gloomy so I broke out my brand new sweater and jeans for the occasion.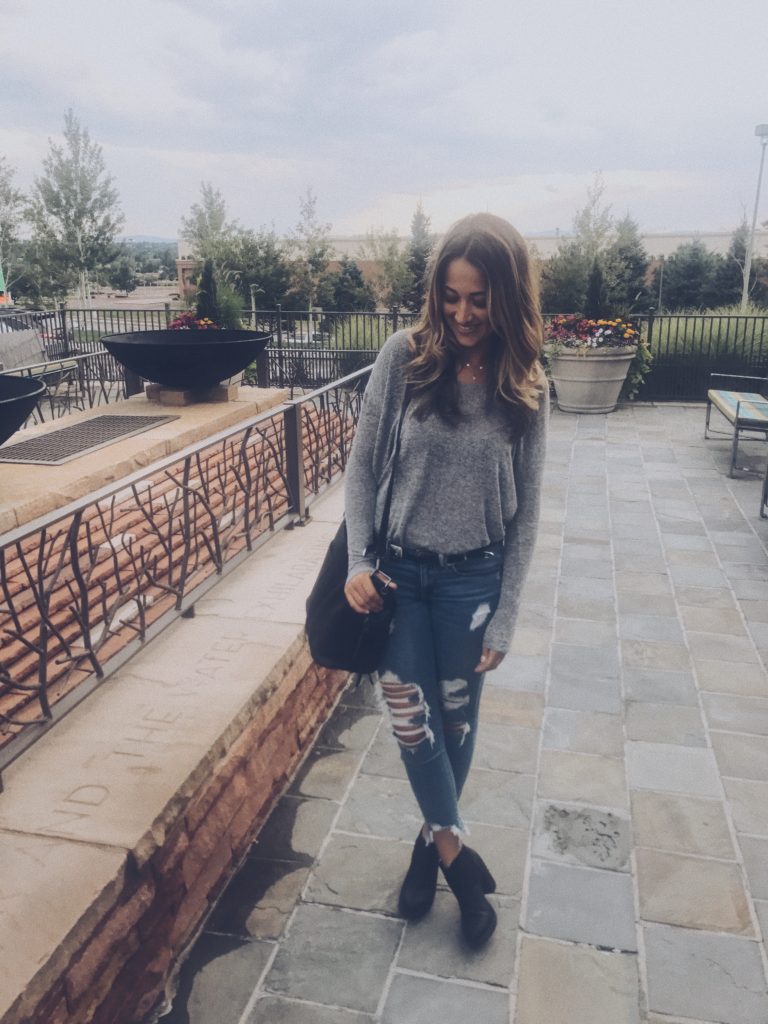 My sweater is from a boutique in Aspen Grove called Fab'rik. Stop by there if you ever get the chance; the boutique is super cute and all the stylists there are super friendly and helpful!
My jeans are these ones from Express. They have a raw hem around the ankle and are destroyed in the best way. They have a lot of stretch which makes them really comfortable too! I am obsessed.
My belt is from H&M and even though its not there anymore, this one from Lulu's is really similar in style and price.
My bag is TJ Maxx from a couple of years ago, I'm afraid. But never count TJ Maxx out!! They always have really cute handbags for cheap.
My leather booties are from Italy that I got while I was studying abroad. I hunted night and day in Rome for these babies and they are my prized possession!
A you can probably tell I am definitely a bargain shopper, and while I dress in t-shirts and leggings 99% of the time, I still love the opportunity to get dressed up now and then, especially when I have some new pieces to wear!
Thank you so much for reading and I hope you enjoyed!!
xx,