Getting your hair done is always so exciting and fun but it's super important to know how to communicate exactly what you're wanting with your hairdresser ! Here are my tips for doing so, so that you can leave the salon loving your new hair!
1. Bring pictures of what you want
Seems pretty obvious, but a picture of what you don't know how to describe can be the difference between getting the cut/color you want versus something you totally weren't expecting. Point out specifics in the picture of what you like ("I like the tone of her blonde highlights, I like how blended her highlights are", etc)
2. Bring pictures of what you don't want
I am VERY specific with my hair color. Once I settle on an idea for my hair I search Pinterest like crazy, saving pictures that I like and don't like. Just like with pictures you do like, point out specific things that you don't like in the pictures your bringing in. ("I don't like how chunky her highlights are, her bangs are a little more blunt than I want" etc.)
3. Ask if your hair is capable of what you want
Sometimes when searching for inspo on Pinterest, it's easy to get carried away and fall in love with a hair cut or color that you hair just might not work with. My hairdresser when I was younger would do some variation of the picture I brought in on my hair, and I would leave the salon with hair that looked nothing like I wanted. "Your roots are way darker than hers, so your highlights won't get as blonde" or "your hair is way thicker than hers, so those layers wouldn't work on you", she would tell me, AFTER my hair was already done.
Save yourself this trouble by asking your hairdresser, "can my hair do this?" That opens the door for them to tell you "yes!" or "not exactly, yours will look a little different because ______". That way, you both are on the same page with what your hair is going to look like when the foils are out!
4. Trust your hair dresser!
I wasn't lying when I said I am very specific with my color, and I am the same way with my cuts! BUT, I also leave a lot open to my hairdresser. I tell her exactly what I like and exactly what I don't like, and leave the rest to her! I trust that she knows me and will do a great job. If she tells me something won't look good, I trust her! Plus, a good hairdresser will ask you questions in return about what your asking for, to clarify and make sure you are both on the same page. Open communication with your hairdresser will ensure that every time you leave the salon, you are happy and got exactly what you were looking for!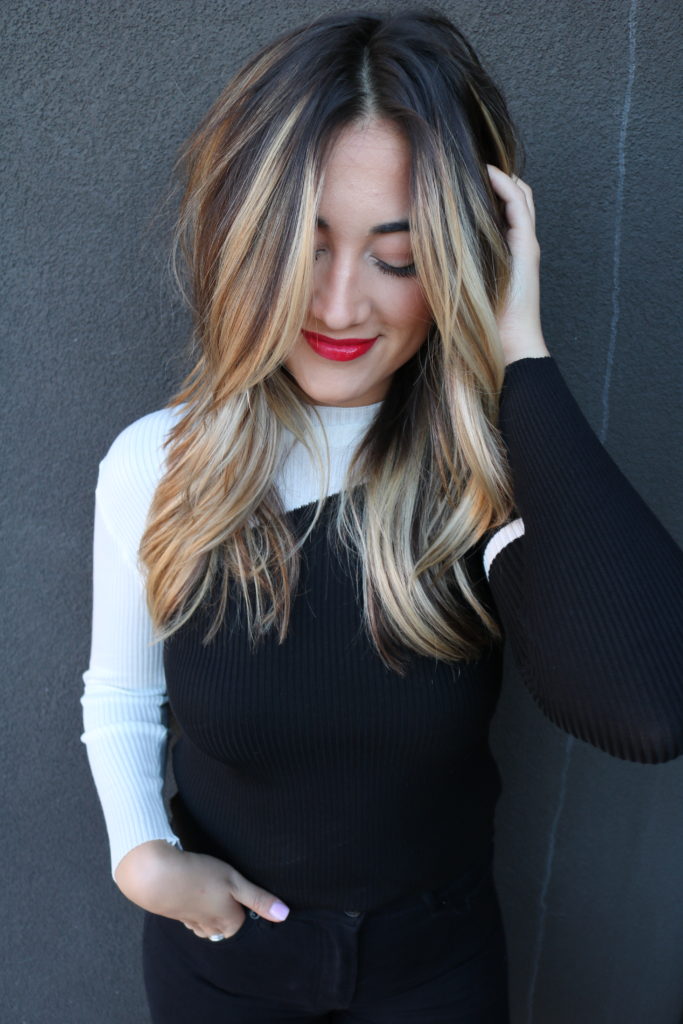 What I ask for:
It changes every time! In my head, it's not worth going to the salon and spending a fortune for my hair to look the exact same all the time! I like to tweak something every single time just to mix things up! I do have some consistency though, and I also have some terms that may help some of you express what you want to your hairdressers!
NO BRASSY BLONDE! I always want my blonde highlights to be ashy and cool-toned. I take in a picture almost every time of brassy blonde highlights just to say "I do not want this!"
CHUNKY OR BLENDED HIGHLIGHTS? I switch it up! I go through phases where ALL I want to do with my hair is curl it (typically in the summer). When I do, I like chunkier highlights because they look so pretty with beachy waves! On the other hand, when I'm flat ironing my hair a lot, I go for a more blended look. Or, if I'm doing more than just a blonde balayage and I'm getting a few different colors added in, I typically ask them to be more blended. I like my hair to look like a swirl of all different colors and tones!
BALAYGE! My hairdresser introduced me to this years ago and I will never ever ever go back. I am surprisingly low maintenance with my hair and I don't want to go back to the salon every 2 months for touch up highlights. My balayage starts about an inch from my roots and my hair grows like crazy. No matter how fast my hair grows though, my color still looks great because the dark roots were always there to begin with! Even when my hair is 3 or 4 months grown out, I still get compliments on my color because it looks like the "grow out" is intentional!
LAYERS ALWAYS. I don't have thick hair but I have a LOT of hair (like seriously, a lot). If I didn't add layers, my hair would weigh a ton and I would never get texture or volume or any movement! The all-one-length thing works on some people and I am not one of them! I always, always, always ask for a lot of layers. Lately I have been loving longer layers because they resemble an all-one-length look on me, but I'm not afraid to get in there and add some short layers either. Regardless, the layers are always there!
BLUNT CUT! This is something I have asked for the last 4 or 5 times I've gotten my hair done. I used to love feathering the front of my hair to get that "v" look in the back, but lately I LOVE the blunt, harsh cut at the bottom edge of my hair (pics for reference- not my photos).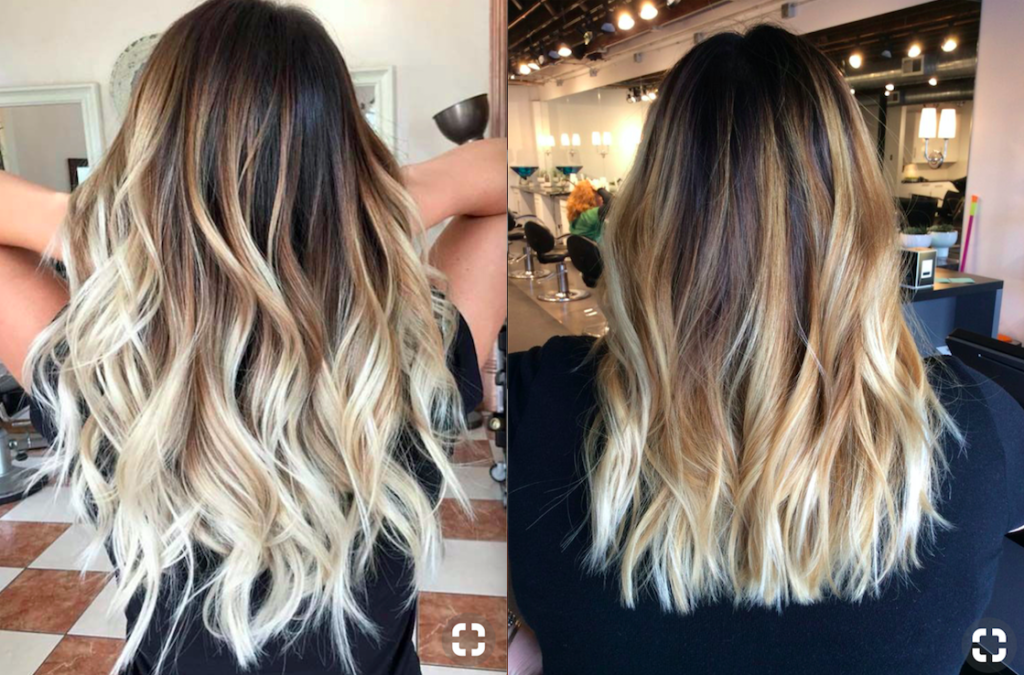 FALL HAIR INSPO
I want to finish this post off with some pictures of all the different cuts/colors I've done with my hair. All of these photos are unedited so that if you wanted to take them into your hairdresser, you can see the true, achievable color, not something a filter spits out 🙂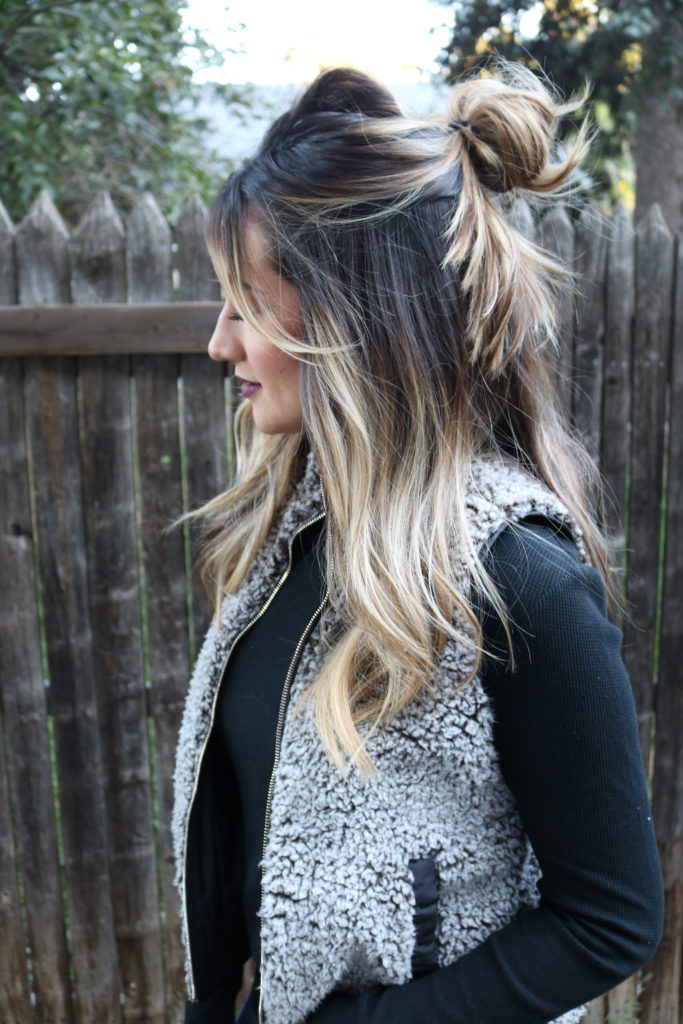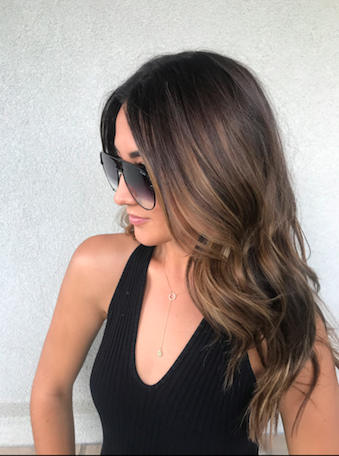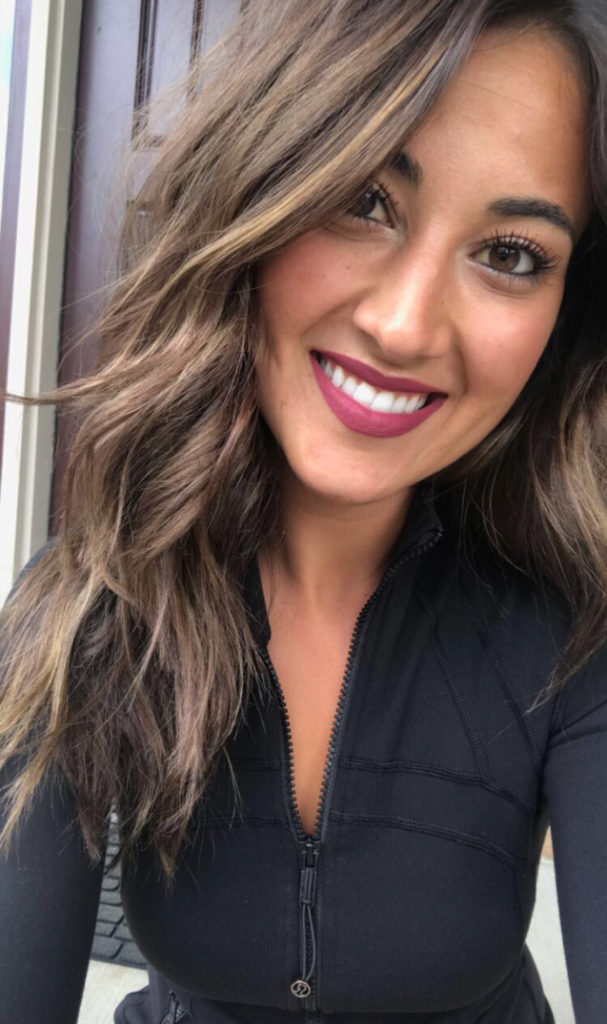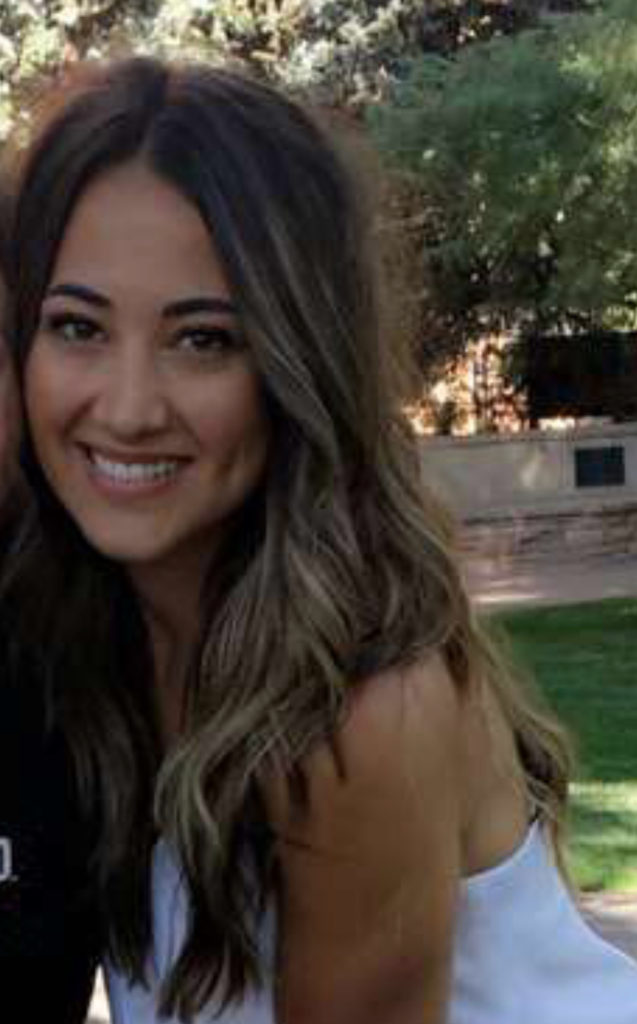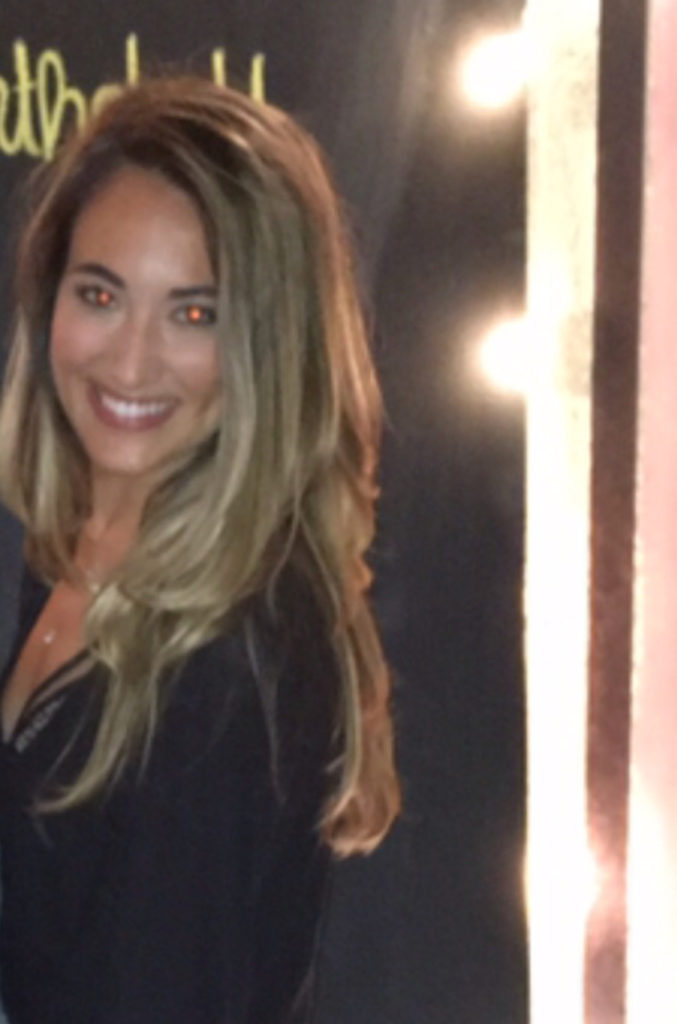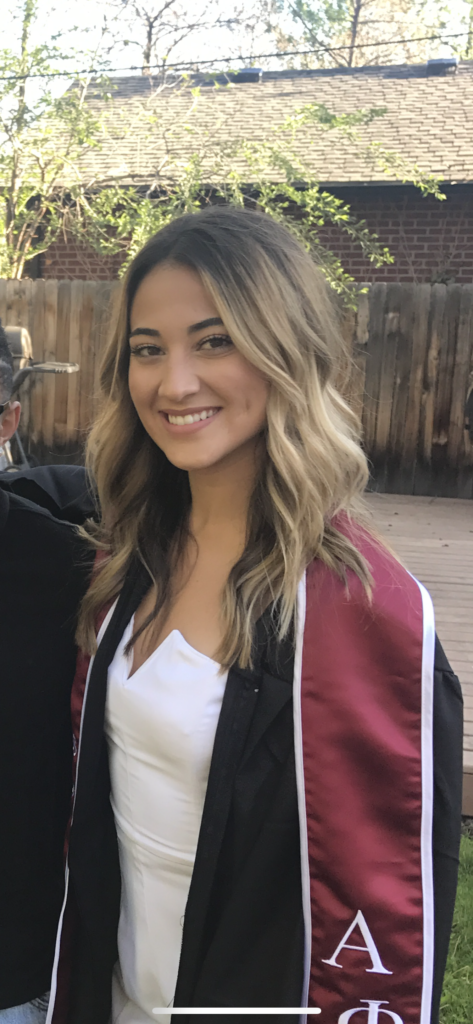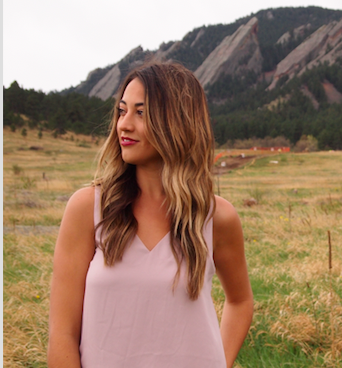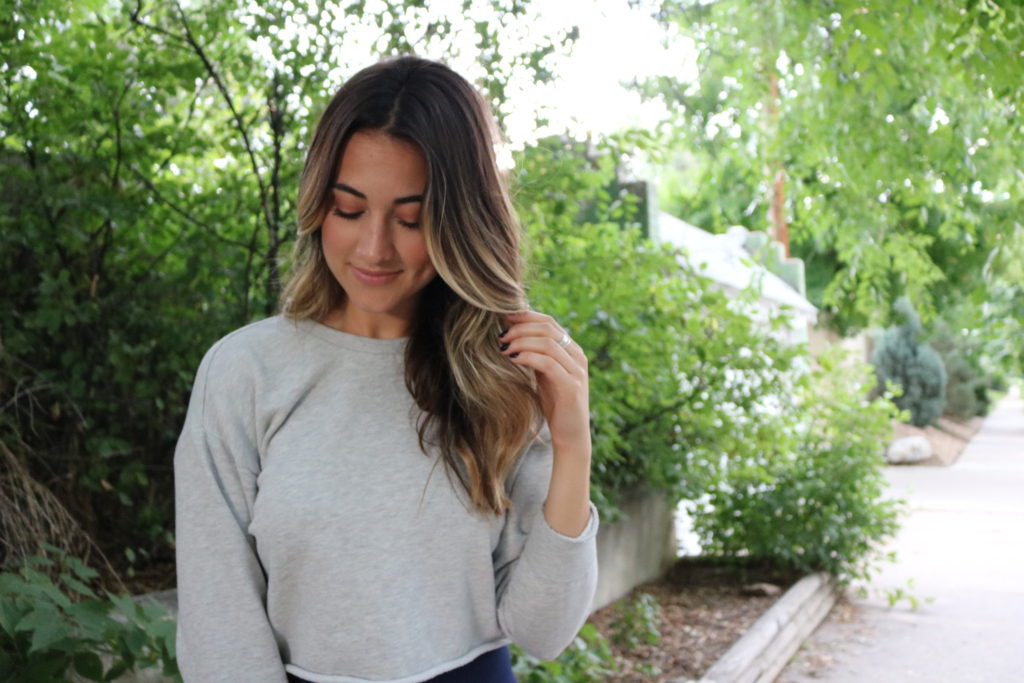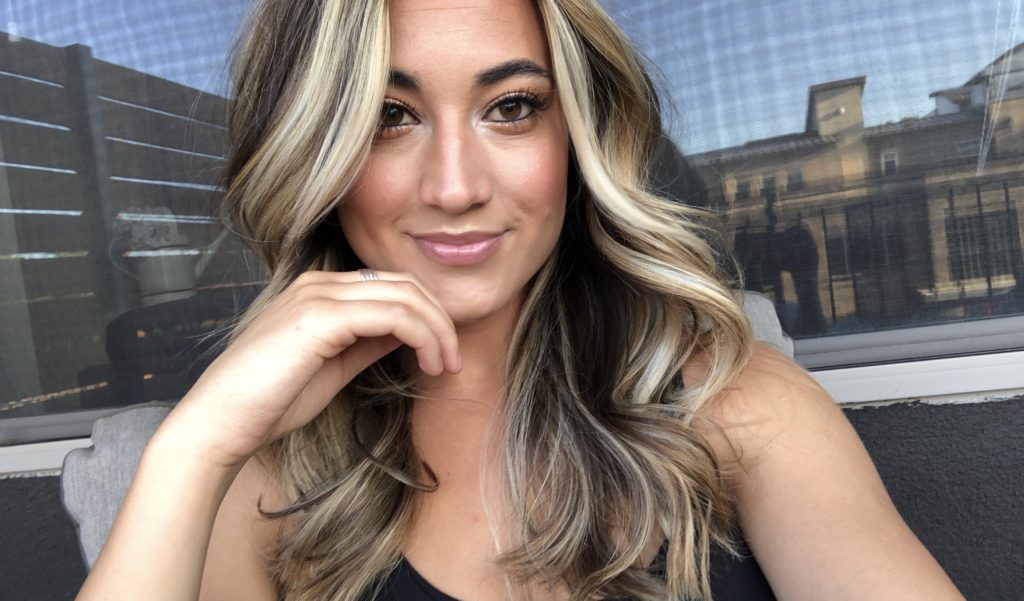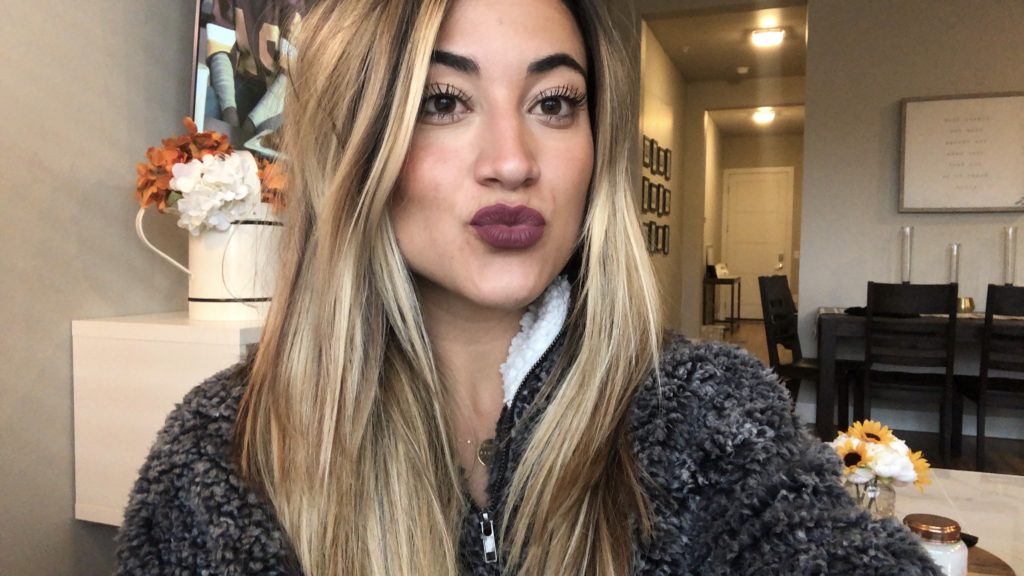 Whew! That was a long one! I hope you found some info in here that helps you, or just some inspo for your hair!
Until next time!
xx,