Am I the only one who started dressing like it was fall several weeks ago? Especially with a 9-to-5 job now, I think its so much easier to dress business casual when the weather is a little crisp and you can just throw on a sweater and go! The other day while I was shooting new arrivals for Violet Joy I fell in love with so many of the sweaters we have coming that I had to get on here and do a post about them.
As some of you have probably seen, I have been working very closely with an online boutique, Violet Joy, for about 6 months now. I will save the story of how our little partnership came to be for another time, but to summarize: Carissa Hollander (owner of Violet Joy, blogger behind Hooked On Beauty, and overall amazing human being) reached out to me about working with her while she transitioned her growing business from a private shopping group on FB to an online boutique! I started out just shooting clothes with her and have since grown into more roles like helping run some of our social media pages. Not only are the clothes adorable, but you can shop knowing that your money is going towards a good cause because every month we partner with a charity to donate to and to draw more attention to for others to give. This month, it is Clothes to Kids Denver. Make sure you head over to our Instagram and Facebook Page to learn more about Clothes to Kids, give us a follow, and shop your hearts out on our site!
Back to those sweaters- did I mention how obsessed I am? Only 2 of the following sweaters have gone live on our site so far and the rest will be launching this week or next- you're seeing this here first, people! If you are interested in any of these tops make sure you like our FB page so you can get the latest updates on when they are available because they are sure to go fast!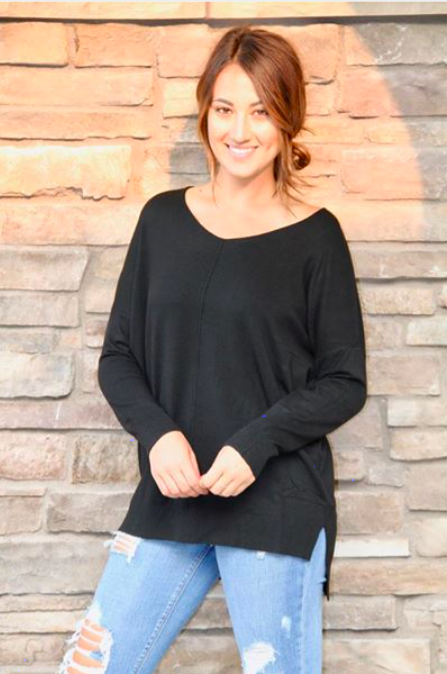 First up is our Soft Touch High Low sweater. YOU GUYS. I have this in yellow and I can't even begin to explain how much I love it. It is so freaking soft and it's light weight enough to be layered or just throw on and go. I love how big and loose it is so its super comfortable while still looking really put together.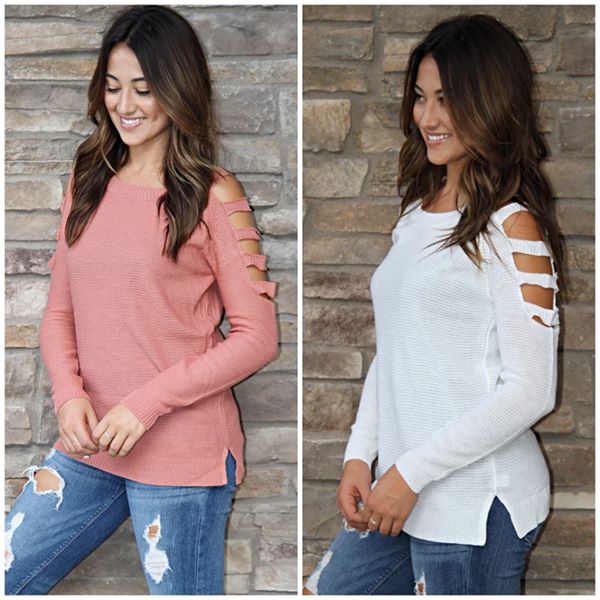 Second up is this ladder sleeve sweater. Unfortunately these were already posted and completely sold out but I couldn't leave them out of this post because they were some of my favorites!
The following items have NOT been posted yet so if you are as obsessed as I am make sure you're following us so you can get updated on when they go live!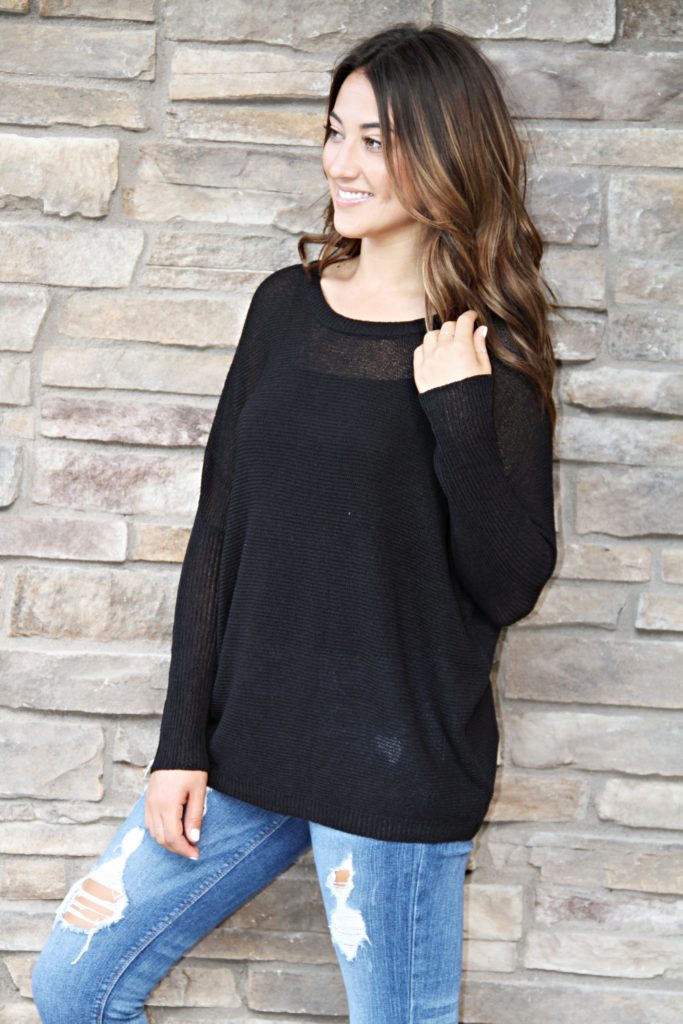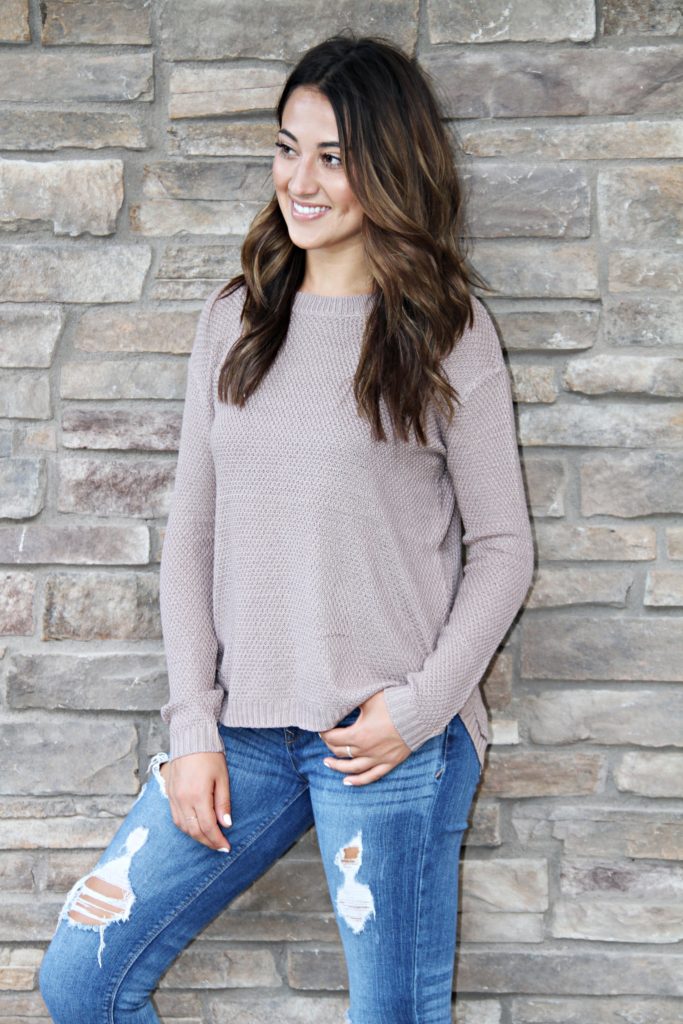 This crew neck sweater is so simple which is why I love it so much. Do you ever feel like the basic items are the hardest to find? I sure do, but this sweater is the perfect amount of simple while still having a really flattering fit, good length in the arms, and being really comfortable. As you can see it has some sheerness so I threw a tank on underneath, but that breathability makes it easy to wear when its just a little chilly and you don't want to die of a heat stroke! Available in Taupe and Black.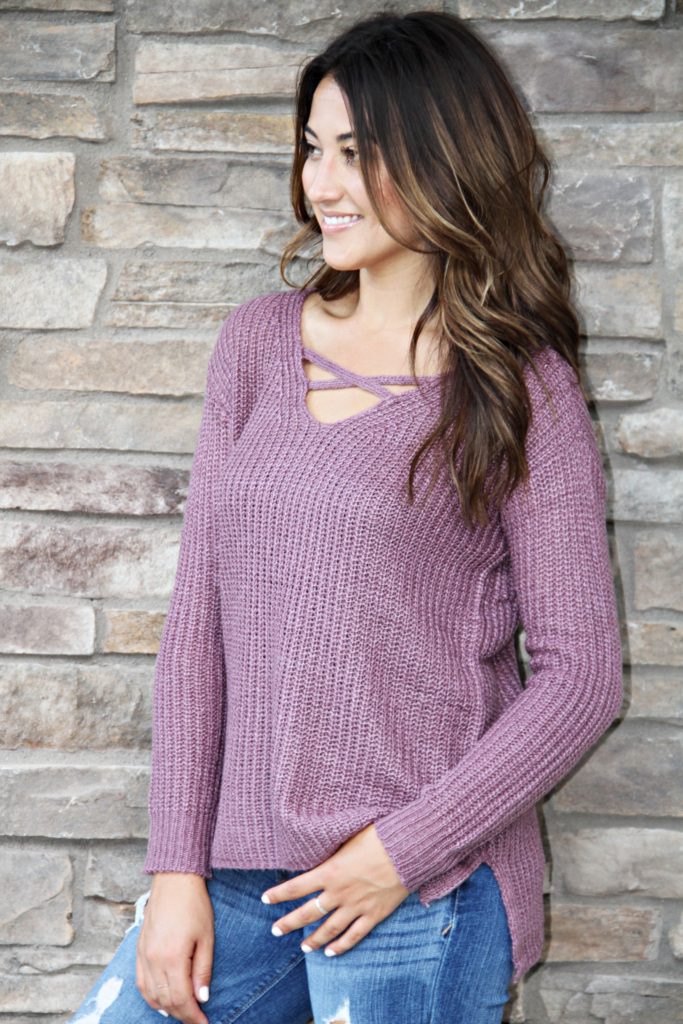 This cross neck sweater is so cute! The knit is definitely thicker than the crewneck above but its still really light weight. The cross neck gives it a little something extra and the color is a fun addition to any wardrobe (because if you're anything like me, you wear mostly black and could use a colorful sweater like this!)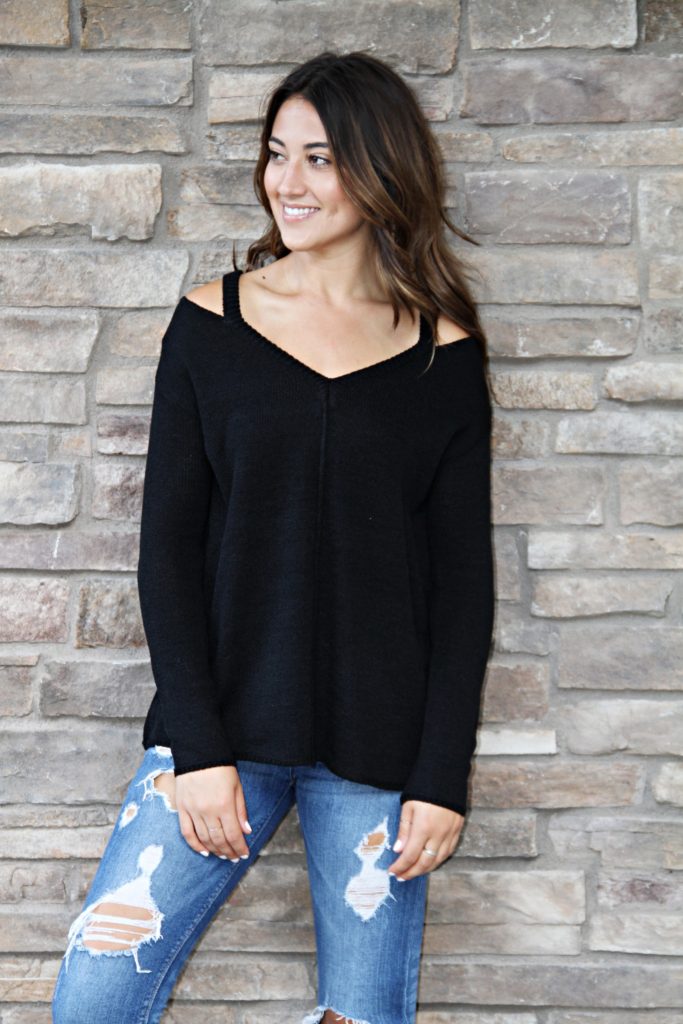 I love a cold shoulder sweater. I have two already and I especially love this one because the cold shoulder is very subtle and just adds some fun to a cute sweater without being too much. Again, this one has a super flattering fit and I love when a sweater is a little longer in the torso and arms like this!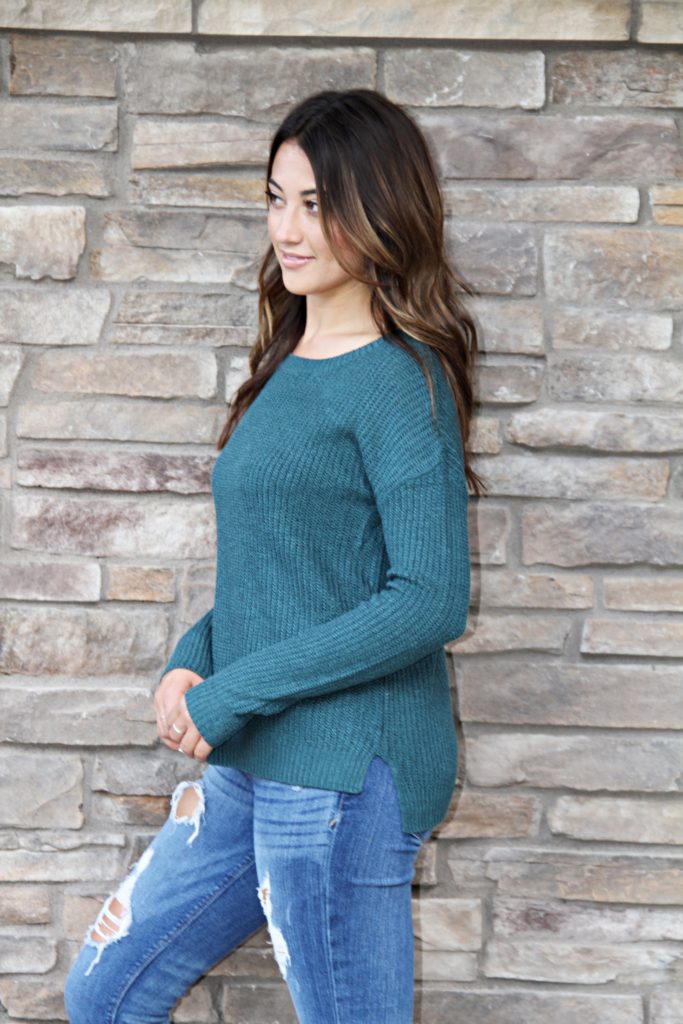 Another simple sweater that has an amazing fit. And again with the color on this one- my closet needs some pops like this!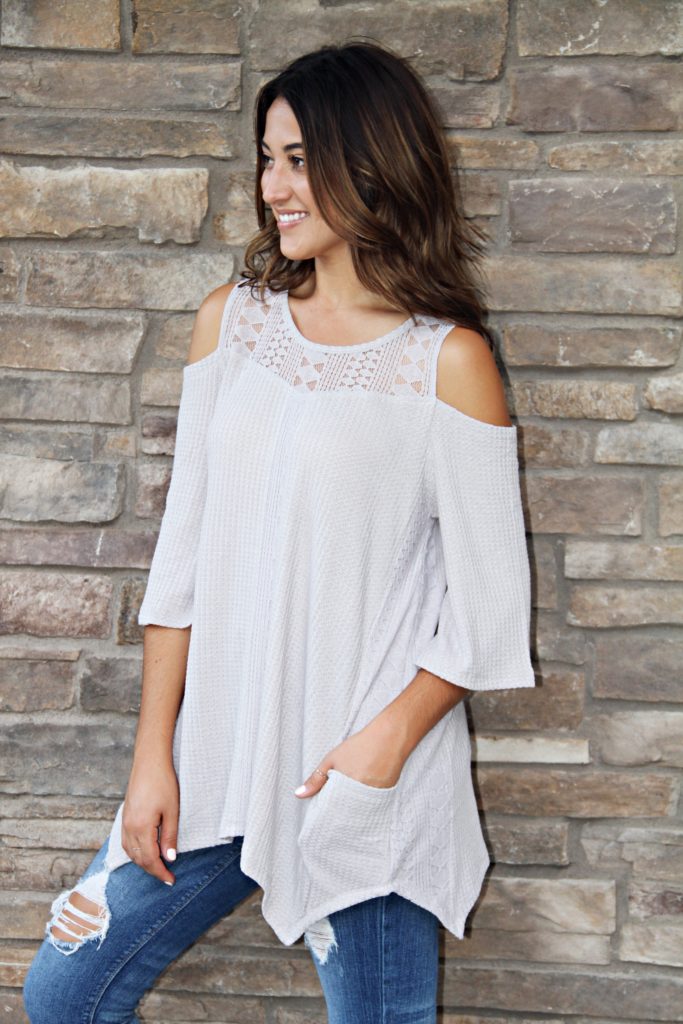 Ok this last one isn't really a sweater but it still is totally fall appropriate and gives me Free People vibes so I threw it in. All you need to know on this one is that it's super flowy and has pockets… if you're not already convinced I am not sure what more I can say…
Thats all for this post y'all! All of these sweaters were so cute and fit so well- I am so excited to be sharing them all with you! If you do end up purchasing any of them please leave me a comment or shoot me an email letting me know if you love them as much as I do! Remember, you can shop them on our website: shopvioletjoy.com. Until next time!
xx,

SaveSave