Practical but thoughtful gifts are so much easier said than done. For me, Valentine's Day is the hardest holiday to shop for because of this. This isn't just another birthday where you can buy your significant other exactly what they asked for and move on. On Valentine's Day your gift is supposed to be sweet and thoughtful and romantic. But what about practical? Fashionable? Something your significant other will actually like? Finding a balance is difficult but this year I found the perfect gift, a wood watch, thanks to JORD.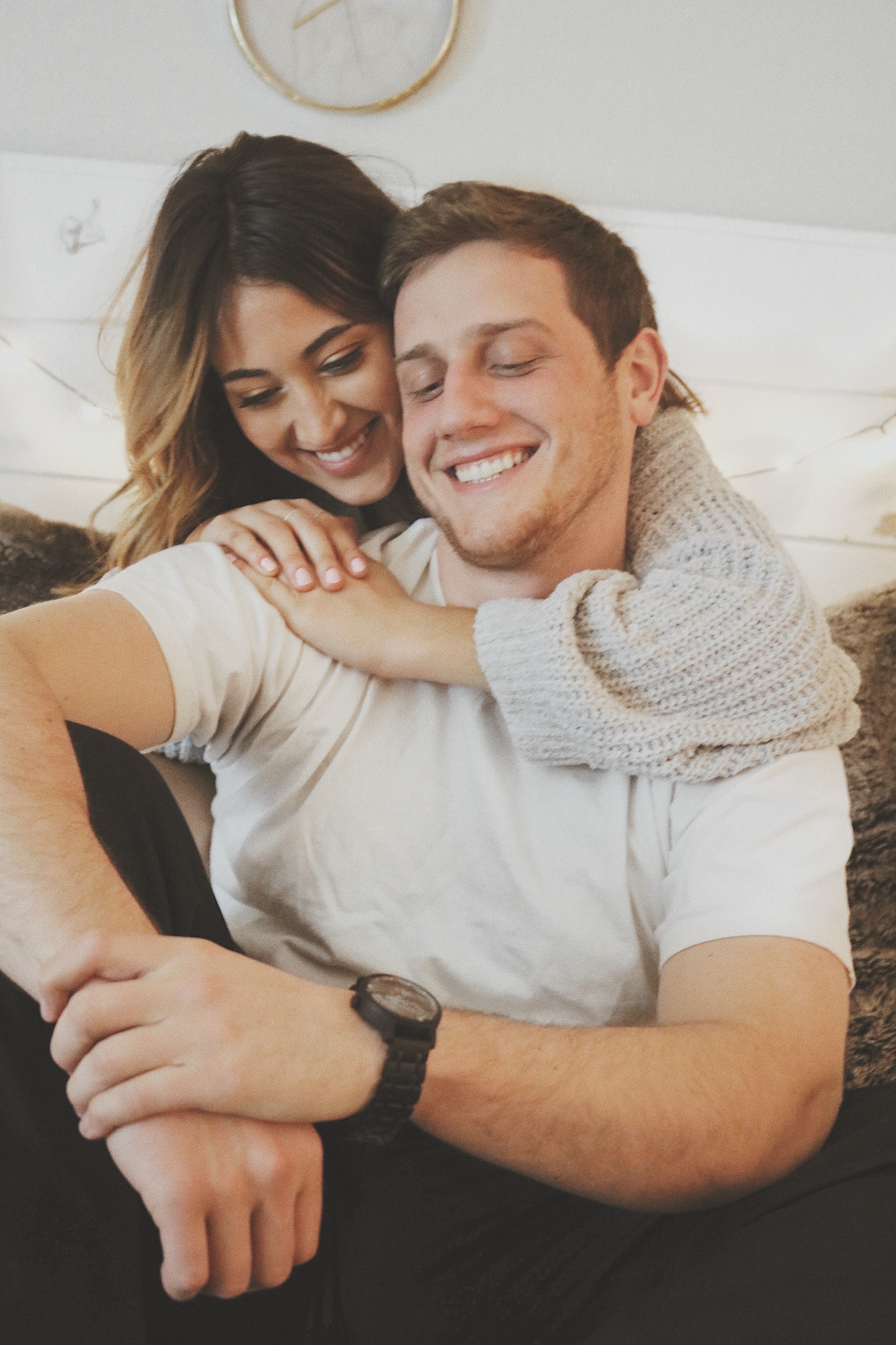 Jord is a company that makes fashion forward, high quality, wooden watches that you can engrave making them perfect for this holiday! This year, I got Hayden the Hyde – Ebony and Iron watch. I love the dark wood on this one and the iron accents make it really masculine and sophisticated. I thought this watch was perfect for work or a night out in the city- I'm all about that versatility.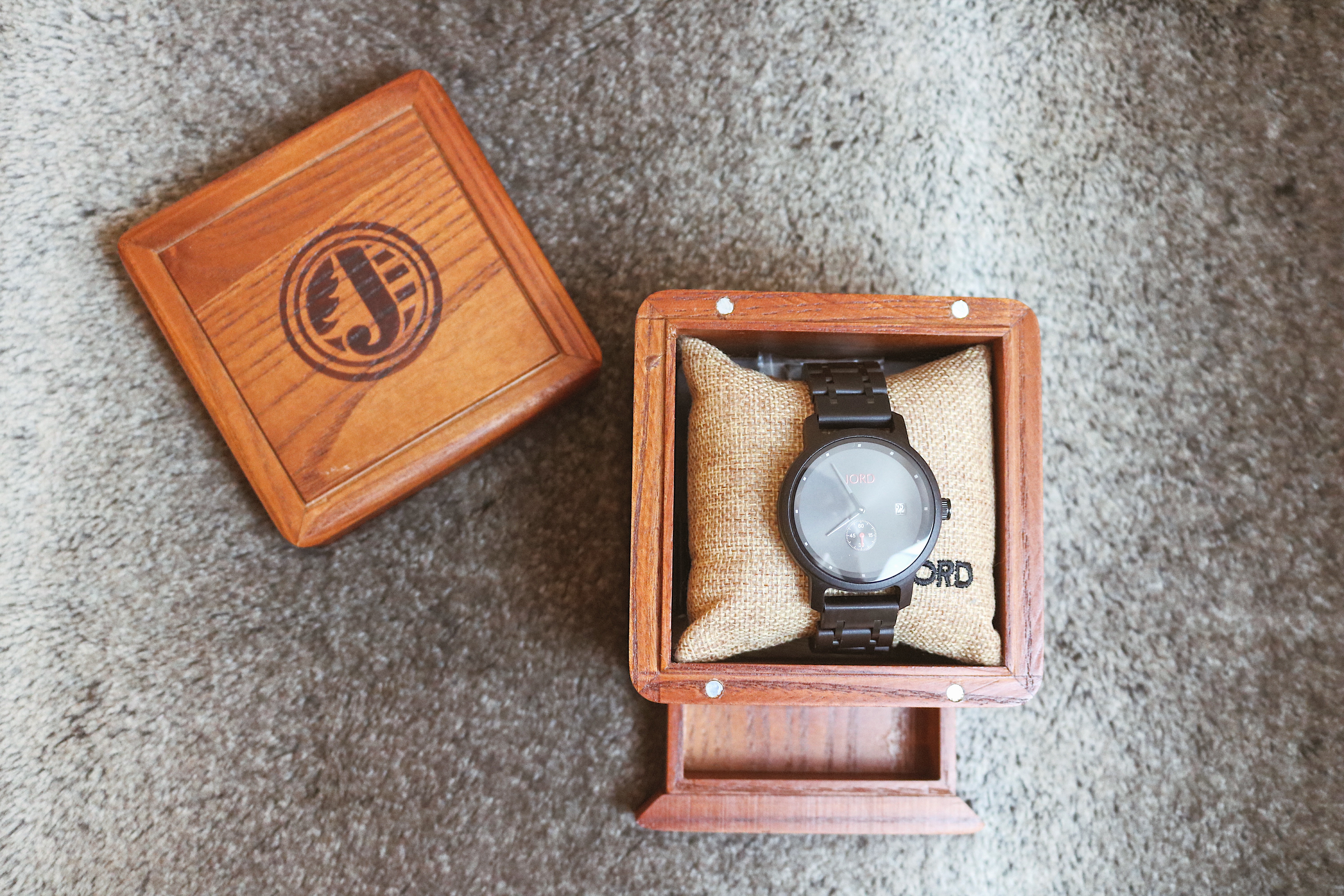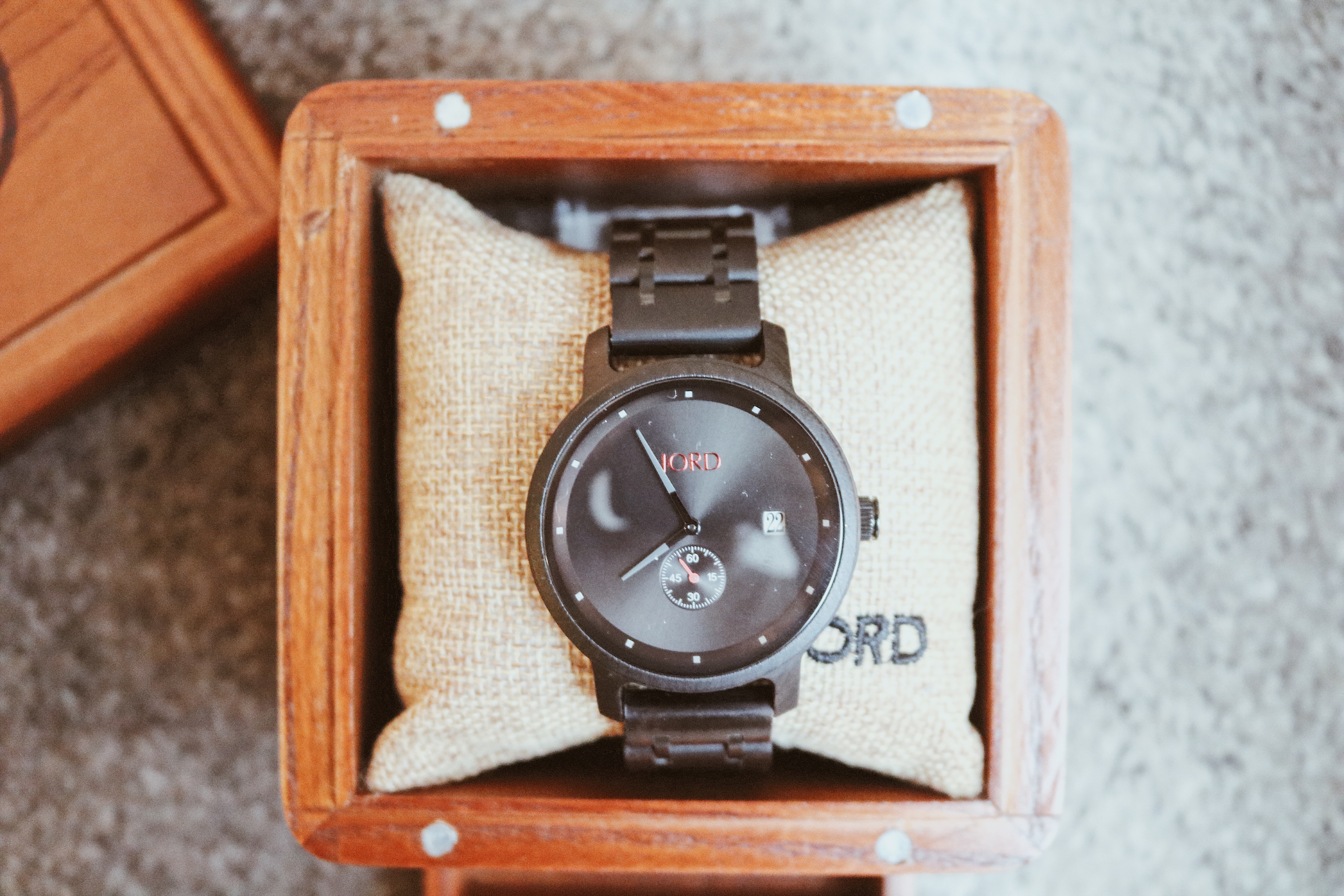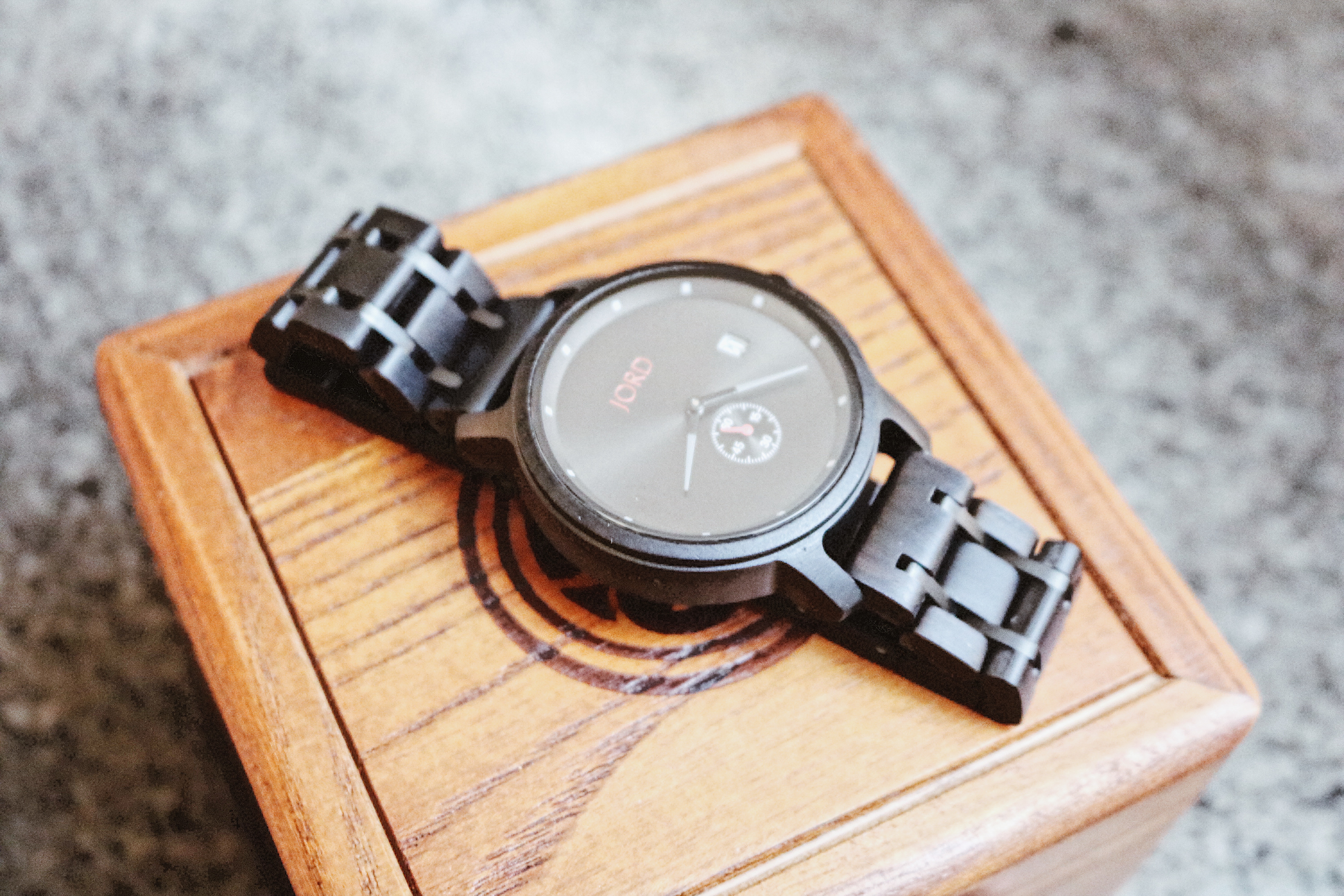 Hayden was so excited for this collaboration and genuinely loves his watch! I love that he loves it and that I got to personalize it with a little message. We have been together for over 6 years so there were way too many inside jokes to put on the watch. Instead I went with a cute, simple (and true!) quote signed with a little nickname Hayden always calls me. It is small but adds that extra something to make the gift that much more meaningful and memorable.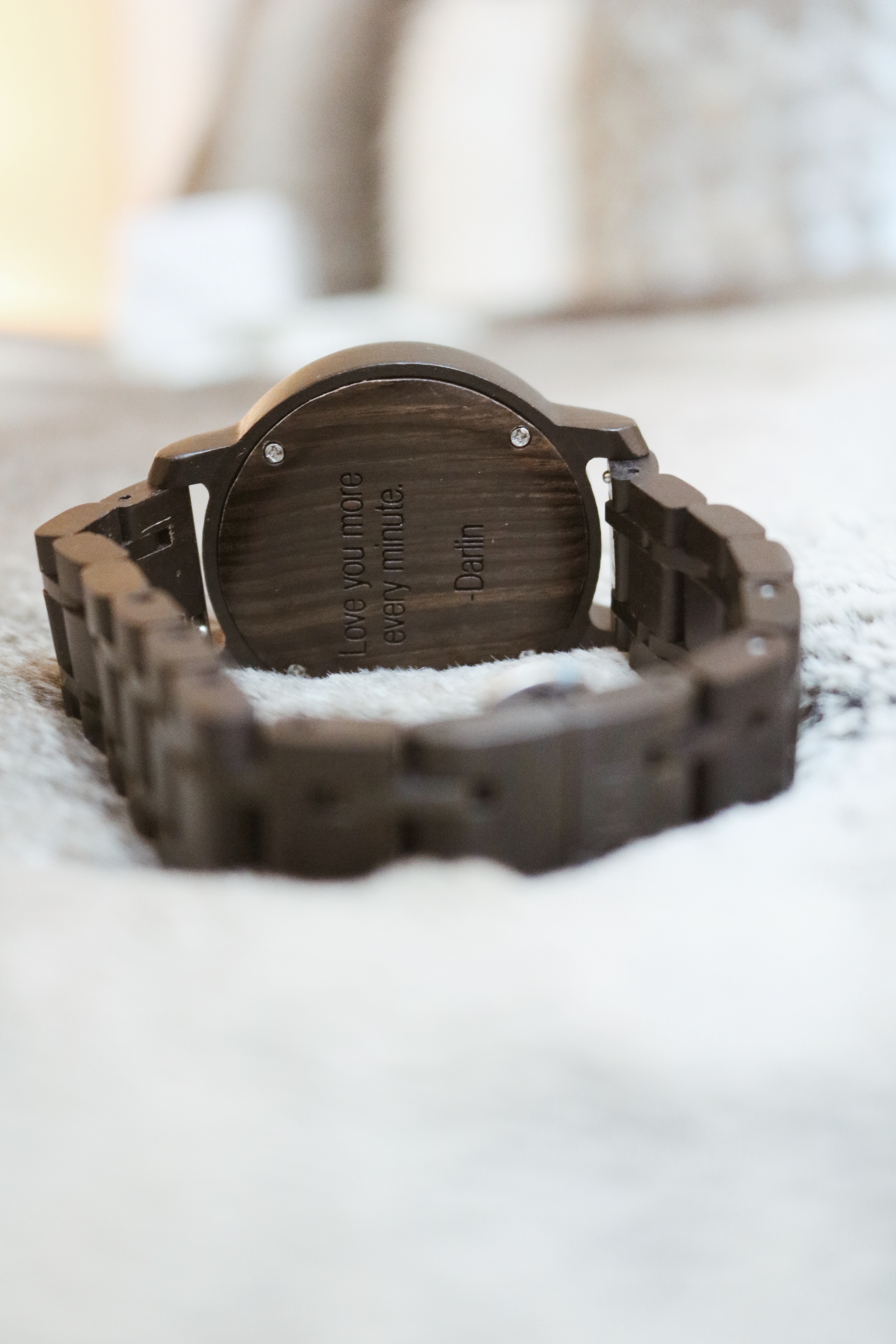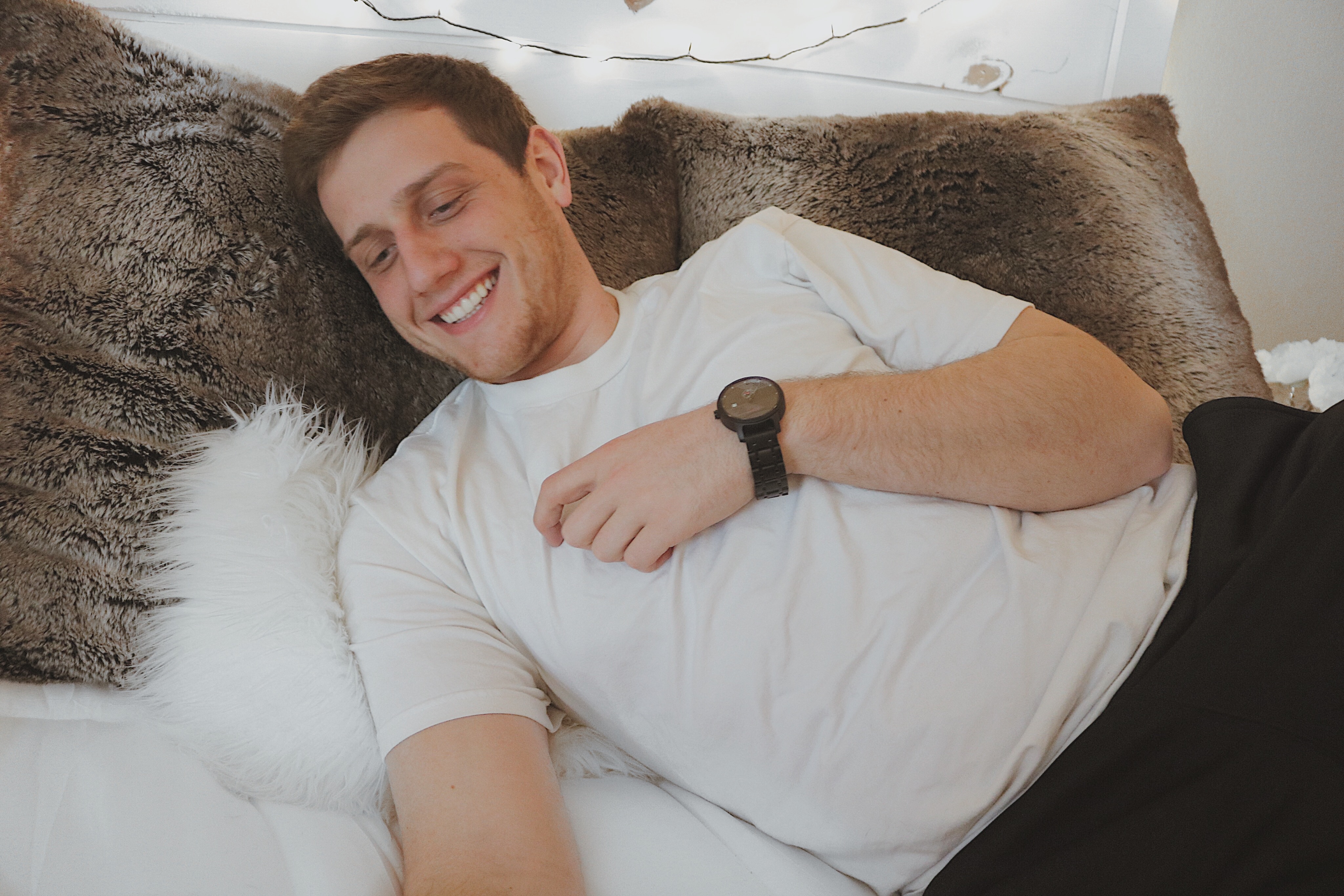 If you love this idea for your significant other or want to add some Jord to your accessory box, enter this giveaway for a $100 Jord coupon code!! Even if you don't win, you will receive a 10% off discount code just for entering! Giveaway ends 1/28!
As far as Hayden and I's Valentine's Day plans- we are pretty low key. A night in, snuggled up, getting to spend some QT and enjoy each other's company sounds pretty ideal to me (especially if sushi precedes the snuggle sesh- hint hint @Hayden). That's what we have always done in the past and how we love spending the holiday!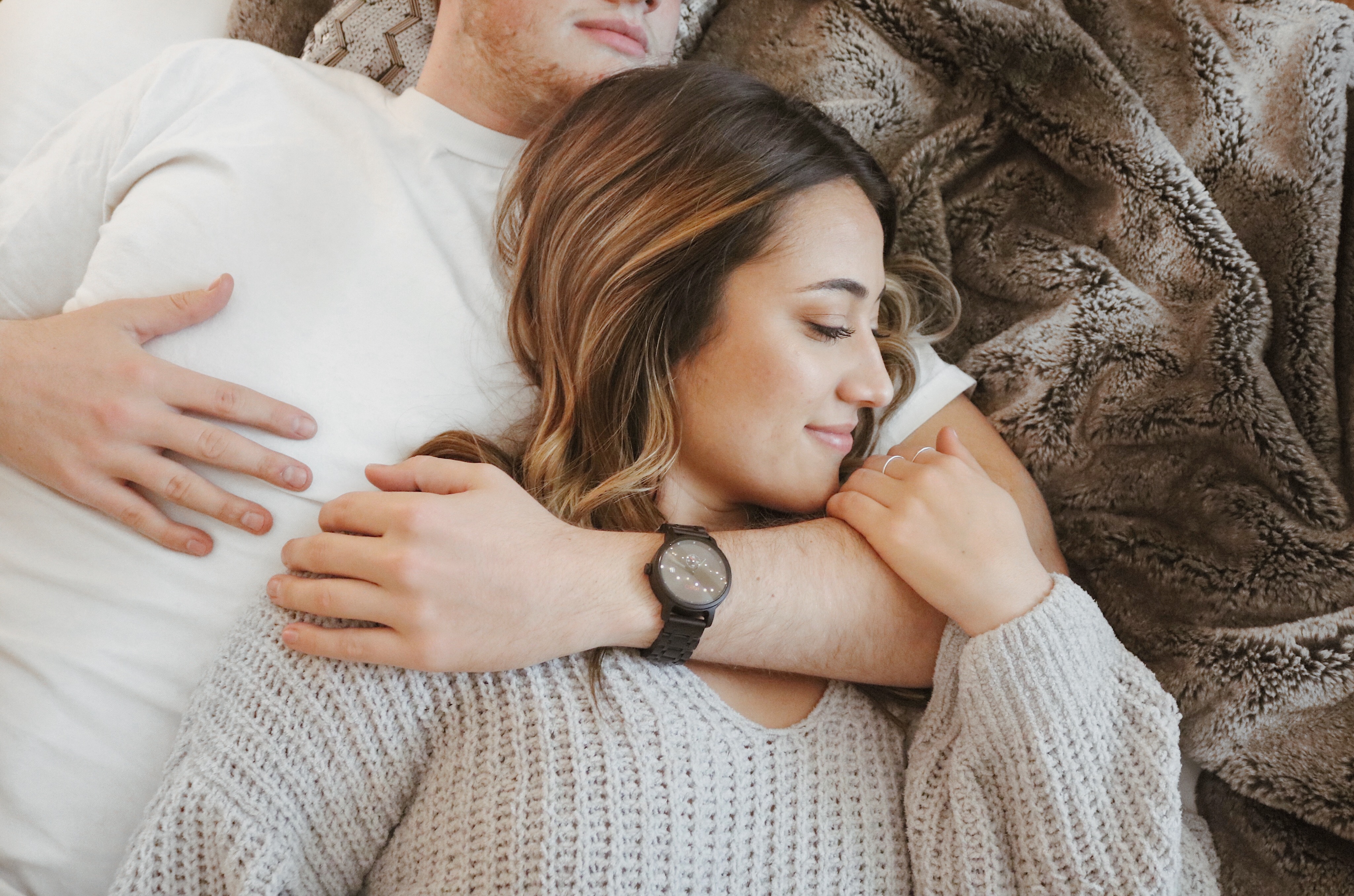 Thank you guys so much for reading! Please let me know what you think of this post down in the comments, and of course let me know what you think of Jord if you decide to give them a try! I really was impressed by the quality of this brand and think it makes the perfect gift for someone you love! Until next time!
xx