I am a weekend getaway junkie, and Vegas is one of my favorite short-trip destinations. It usually has inexpensive flights from Denver, you can always find a hotel deal, and there is so much to do when you're there! Last week when my mom had to go there for work I decided to join her and extend the stay over the weekend. Here is a recap of our trip!
Friday: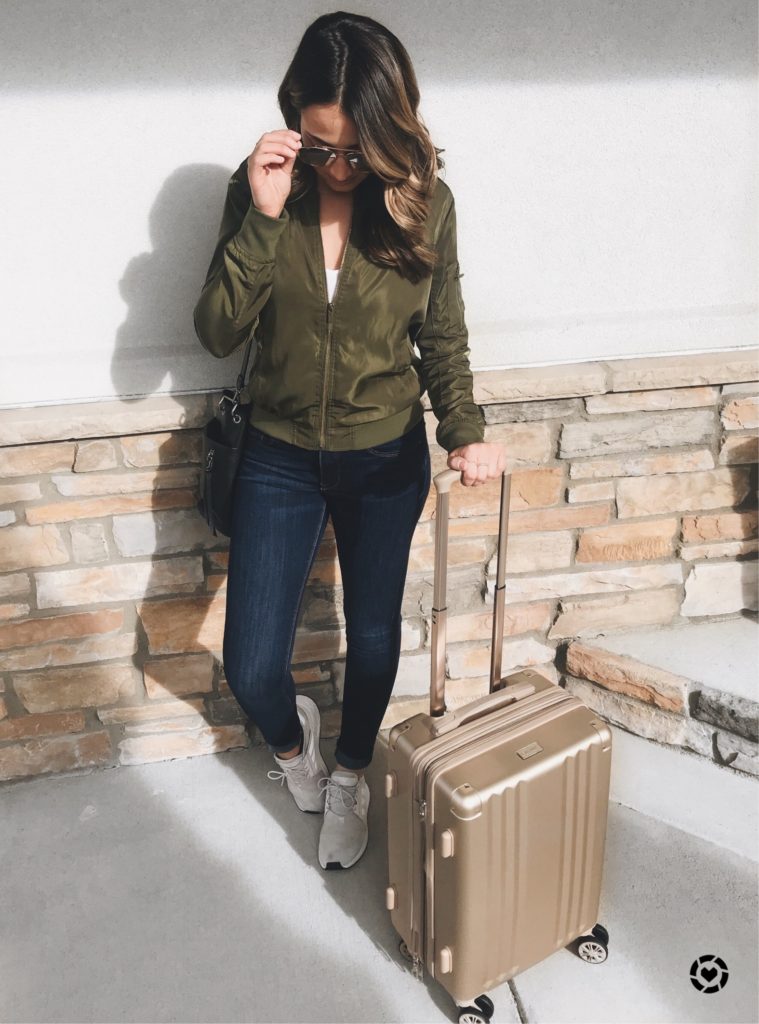 I flew in Thursday evening and on Friday my mom had to work, so I had the day to myself. I was looking to zen out, so the first thing I did was book a manicure appointment at the Bathhouse Spa at the Delano. We stayed at Mandalay Bay, and the two hotels are connected so it was a short walk. The experience was really nice but I will say, it was super expensive. For just a regular manicure it was $50! That same manicure at my favorite place in Colorado would cost $20. It seemed a little outrageous to me, but my nails looked great and I also got access to their spa amenities for the rest of the day because of my service. I didn't have time to check them out, but they had a sauna, steam room, pools, etc.
Friday was the only day that had semi-nice weather so I took full advantage and threw on my swim suit. I was able to lay out and read a magazine for almost an hour before it got too cold because of the wind. When it did I hopped in the hot tub for another half hour and then back to my hotel room. At this time of year the big main pool is closed, but the smaller pool I was at was still really nice.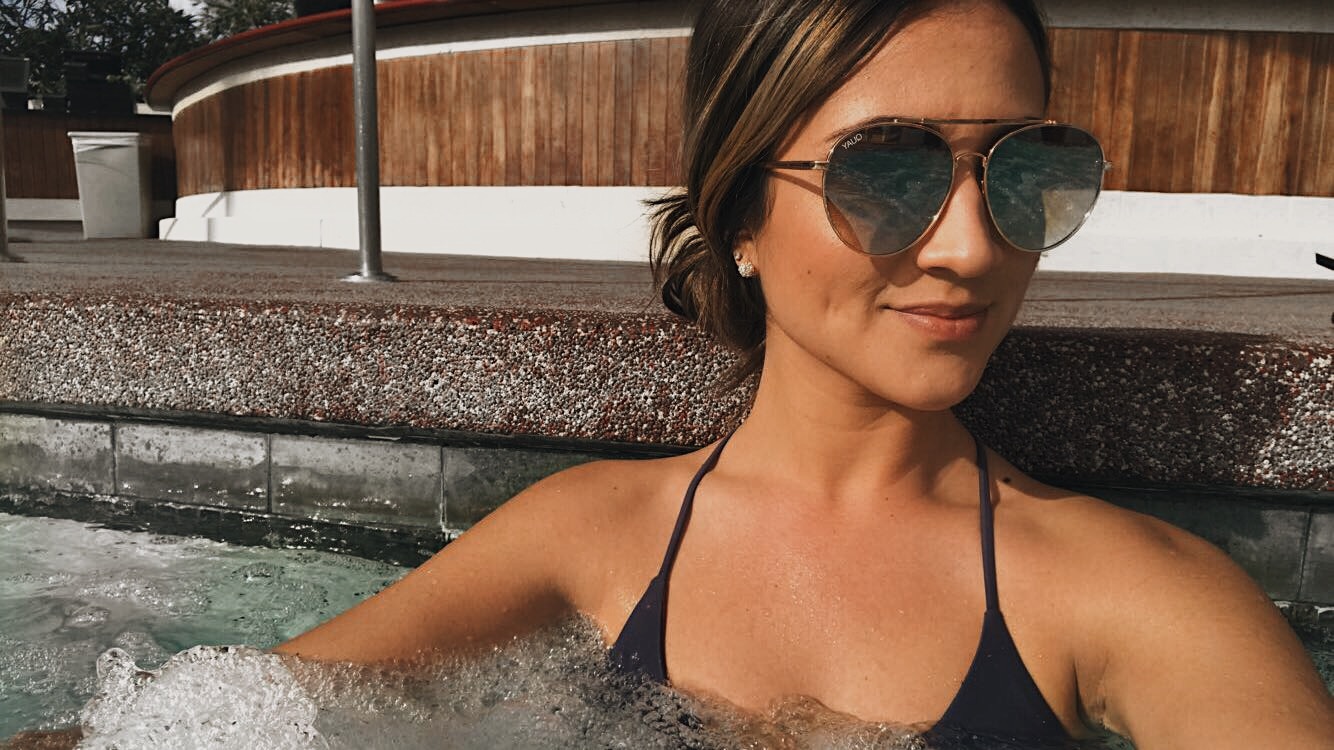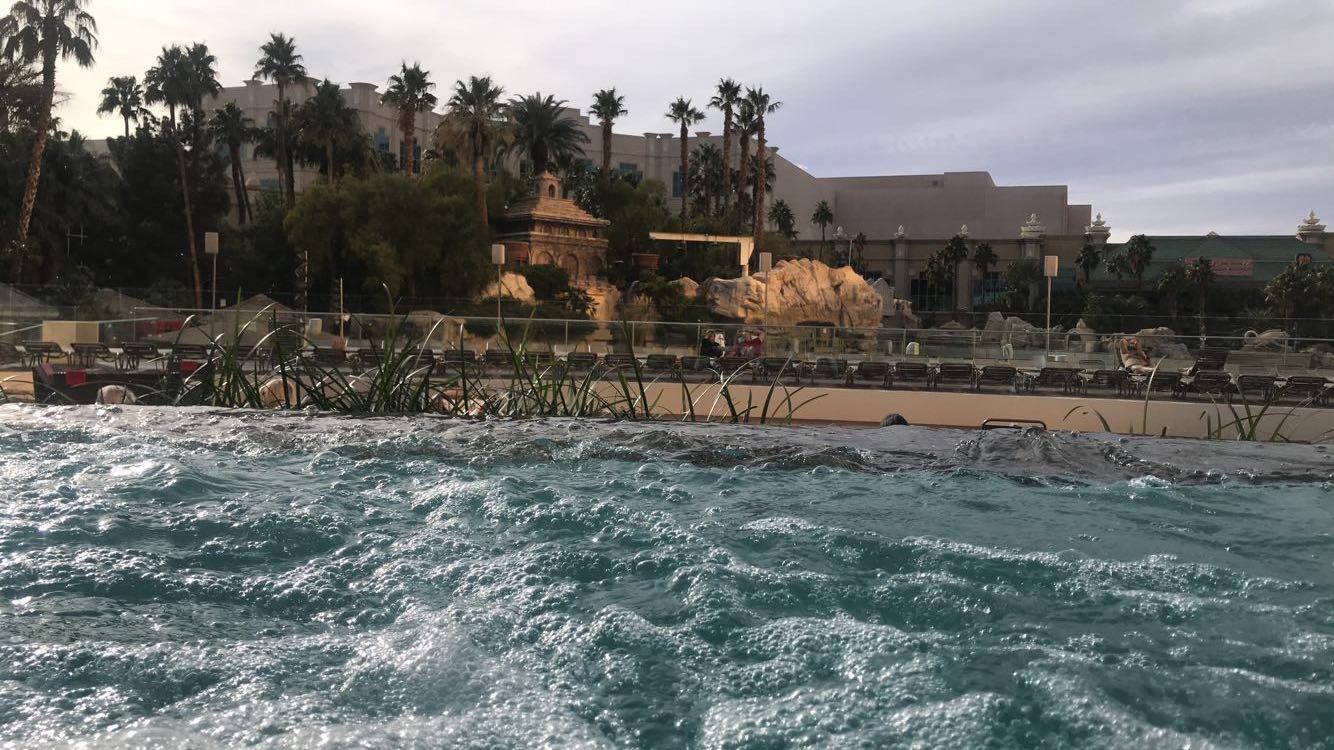 After the pool I was starving so I walked down to one of my favorite restaurants in Vegas, Tom's Urban at the New York, New York. They have one of these in Denver too, but I love eating there in Vegas. I got a mojito, fries, and the best taco I have ever had!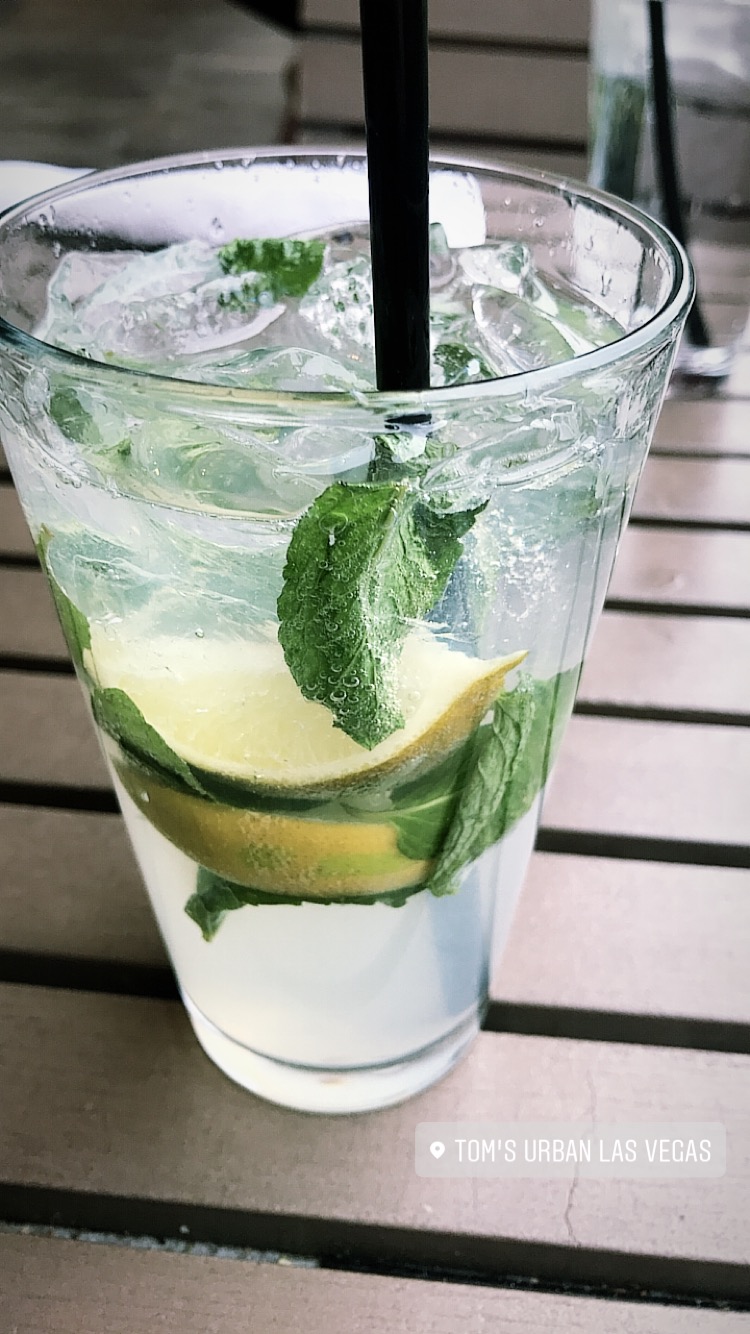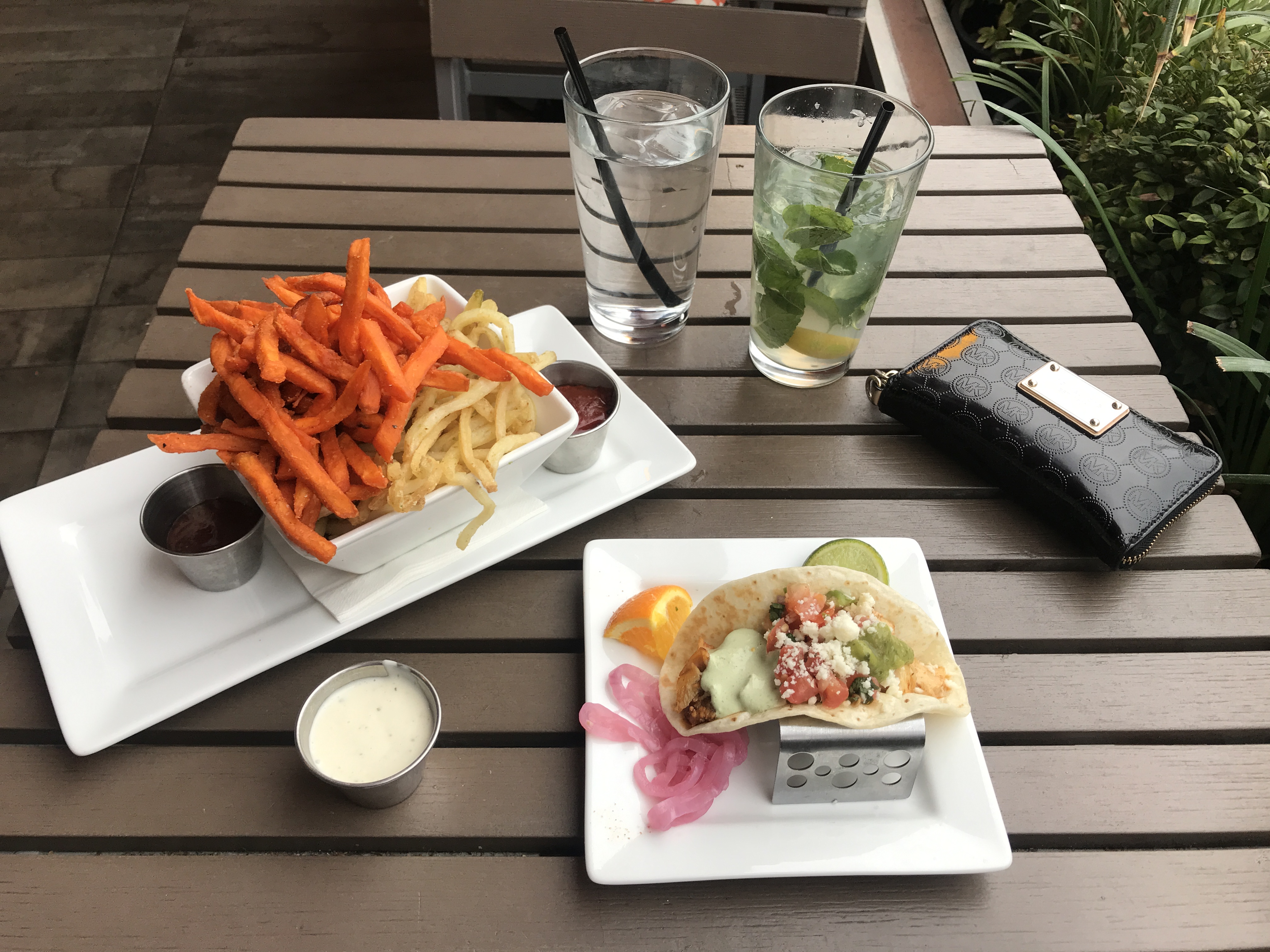 One of the most fun things to do in Vegas is see all the hotels. They are all so different but equally amazing. It had been a while since my mom had been to Vegas, so Friday night we walked up and down the Strip, going in and out of the casinos and gambling here and there. There are always street performers, people in costumes to take pictures with, and something to be seen when you're walking the Strip. That in and of itself is entertaining, otherwise my three favorite hotels are The Cosmopolitan, The Bellagio, and The Palazzo.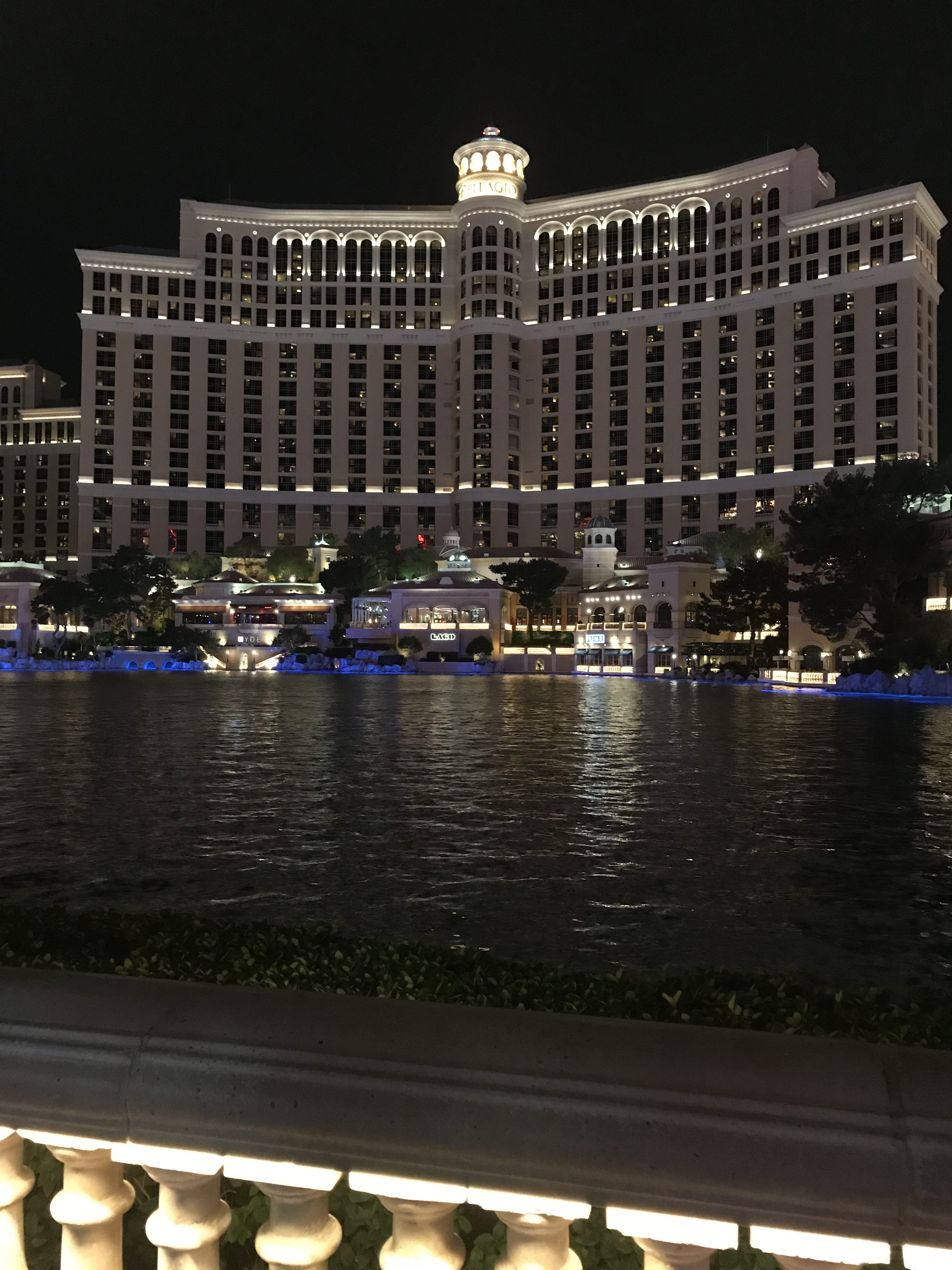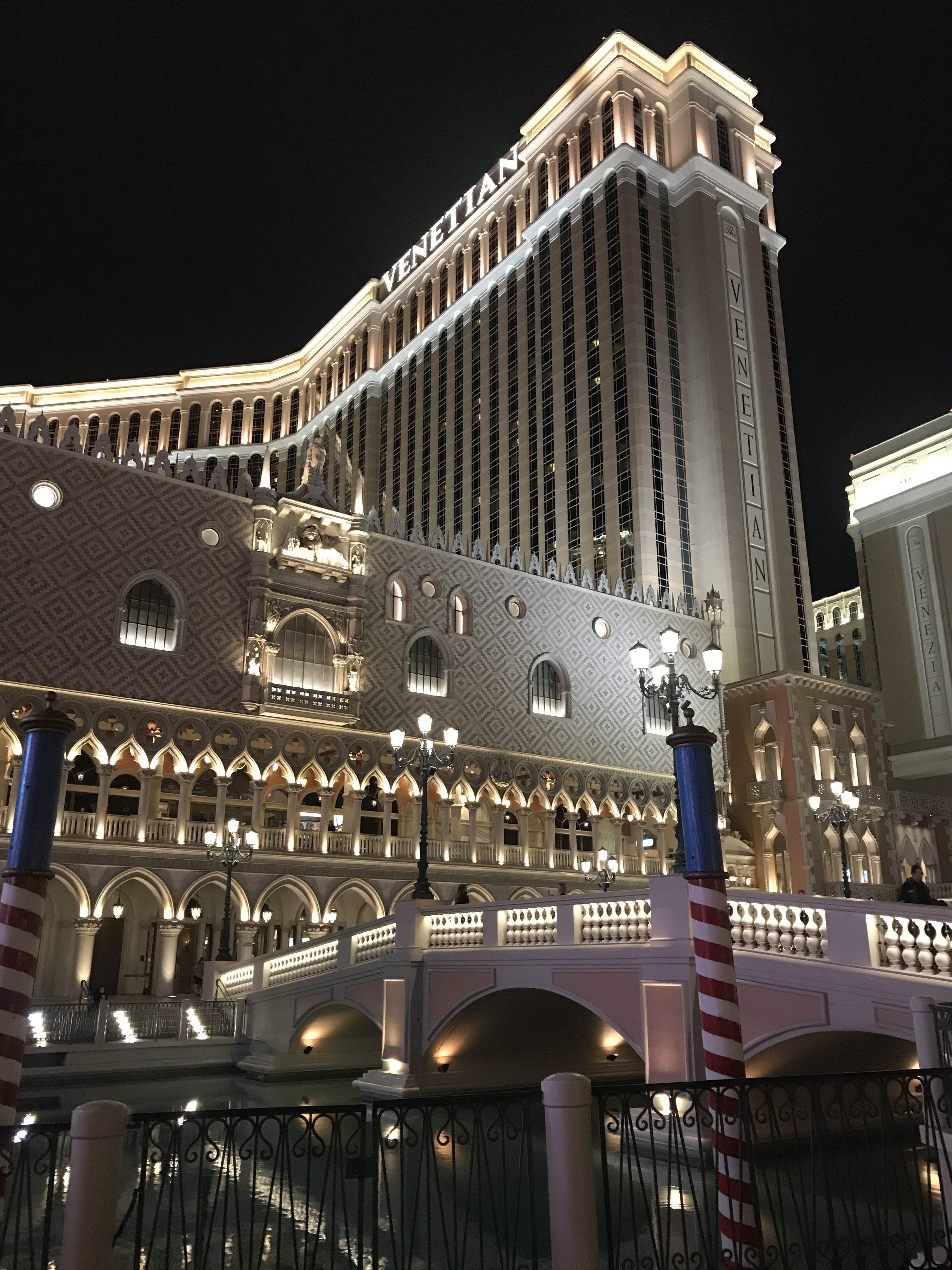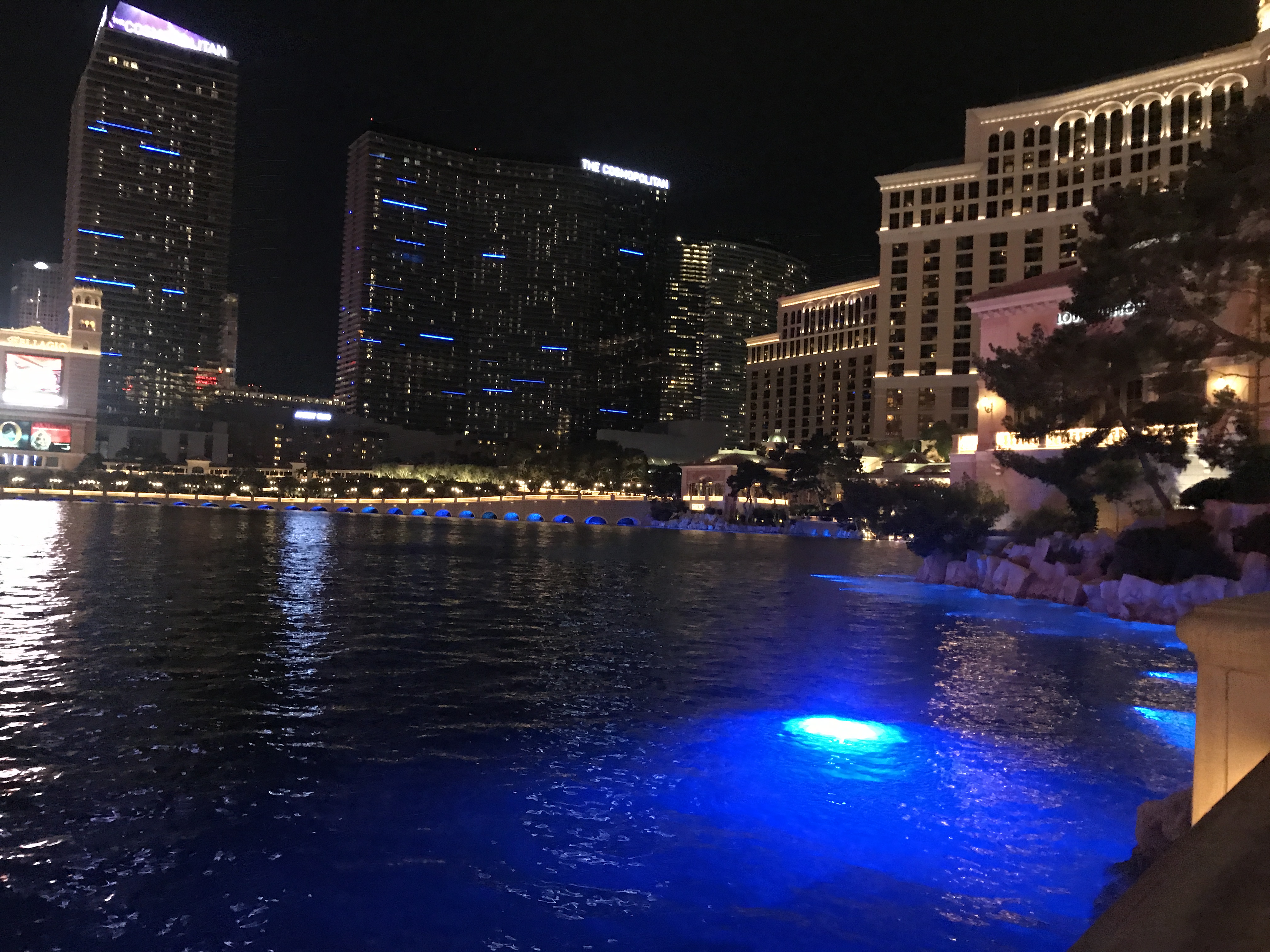 Saturday
Saturday I woke up with a cold. We went to meet up with my cousin who was also vacationing in Vegas and then stopped for lunch at Shake Shack. If you haven't had Shake Shack then you. need. to. It is seriously the best burger EVER and gives Inn and Out a major run for its money.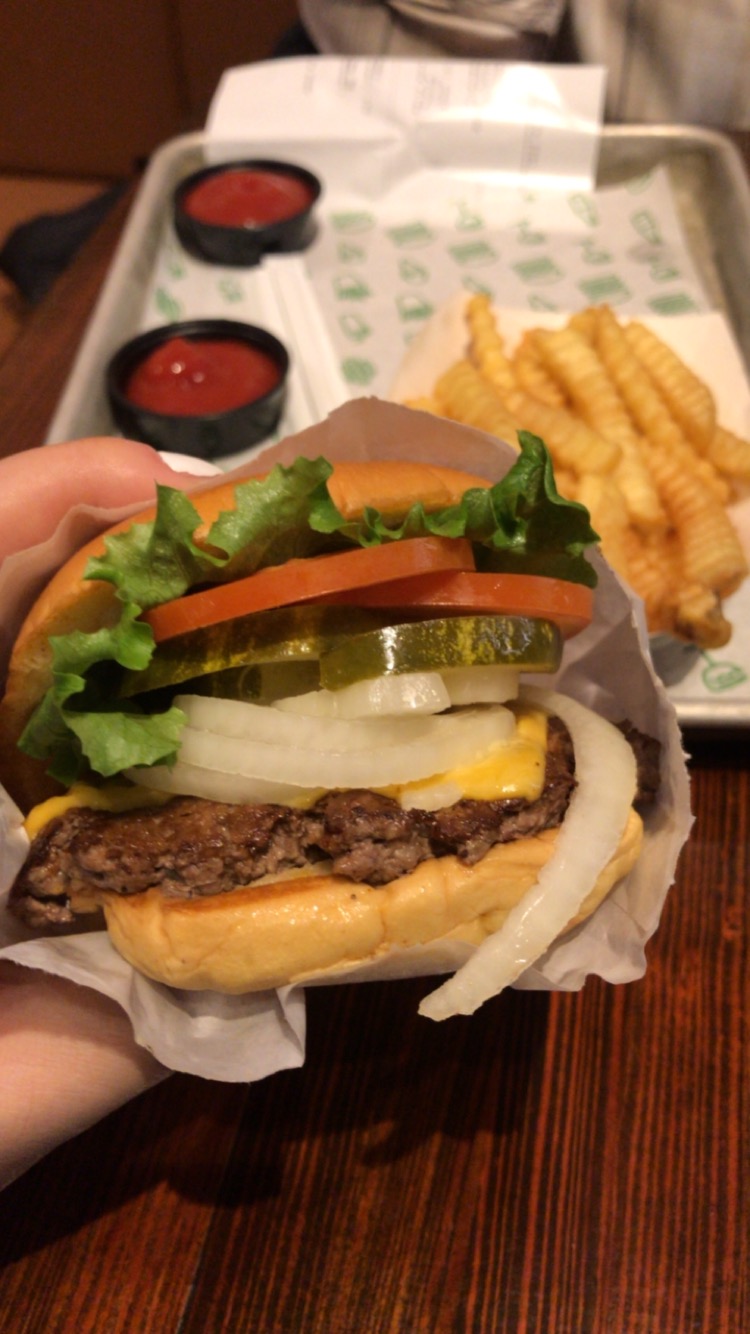 Saturday night we went down to Fremont which is like Old Town Vegas. I know most people go to Vegas to party hard and live it up on the Strip, but if you are ever there and looking to mix it up, Freemont is such a cute, fun area!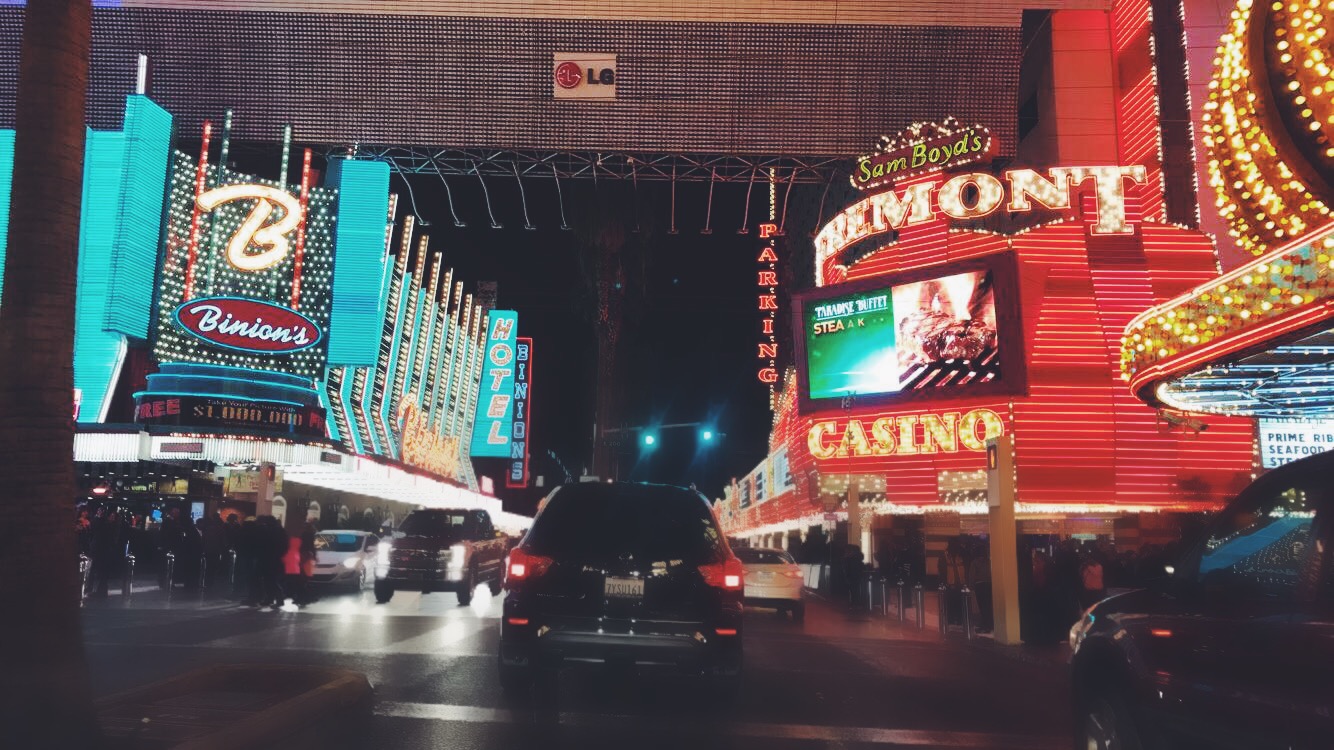 SaveSave
Going to this side of town was like I was transported back in time. There were bright, flashing lights everywhere and just as many people as there are on the strip! There are cheap prime rib and crab dinners, low minimums, and slot machines where you actually pull a lever. My old soul fit right in here and we had so much fun!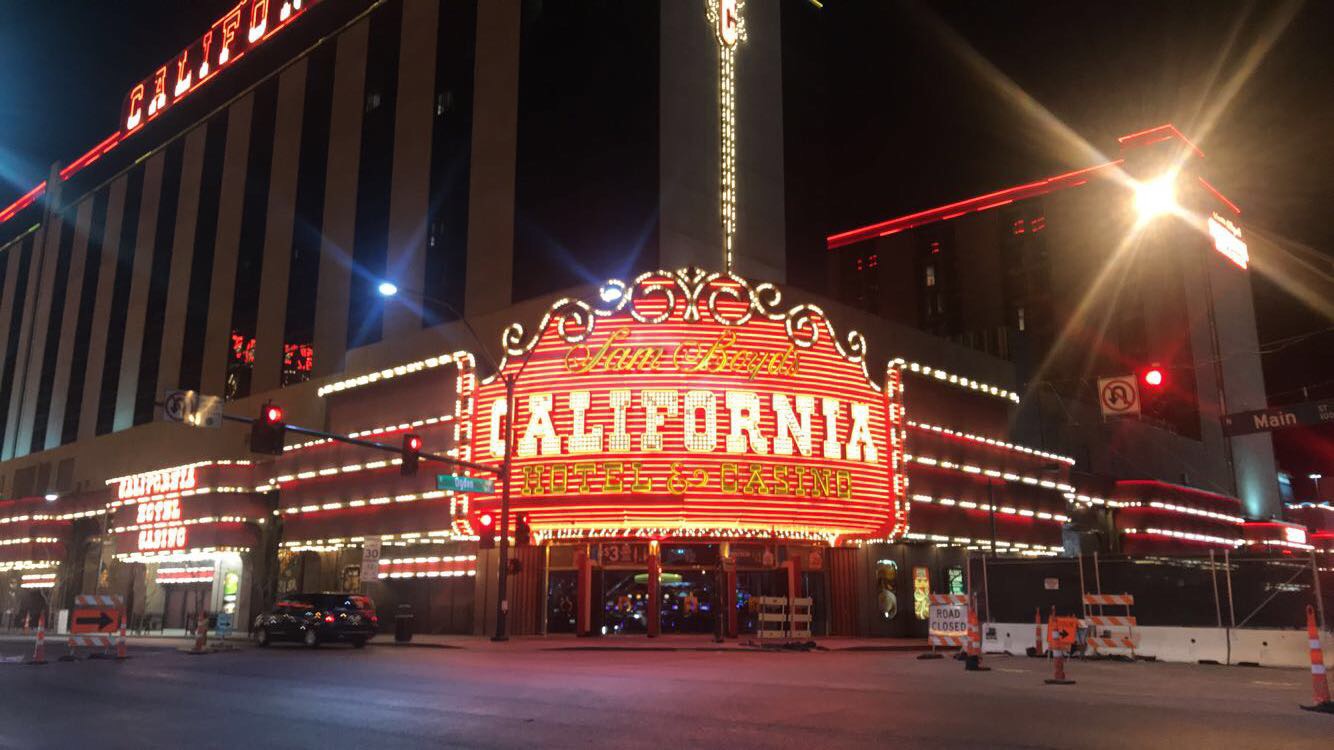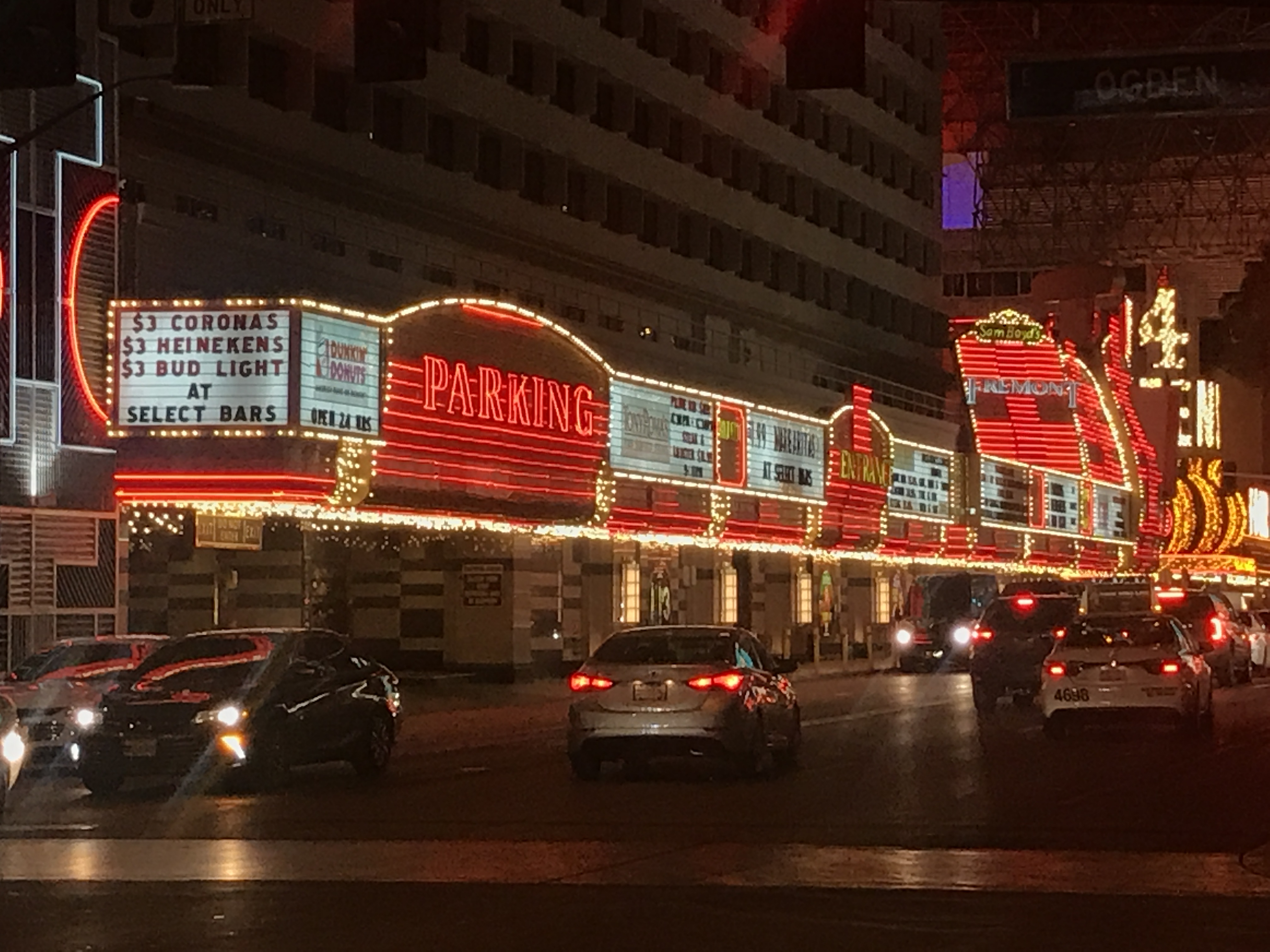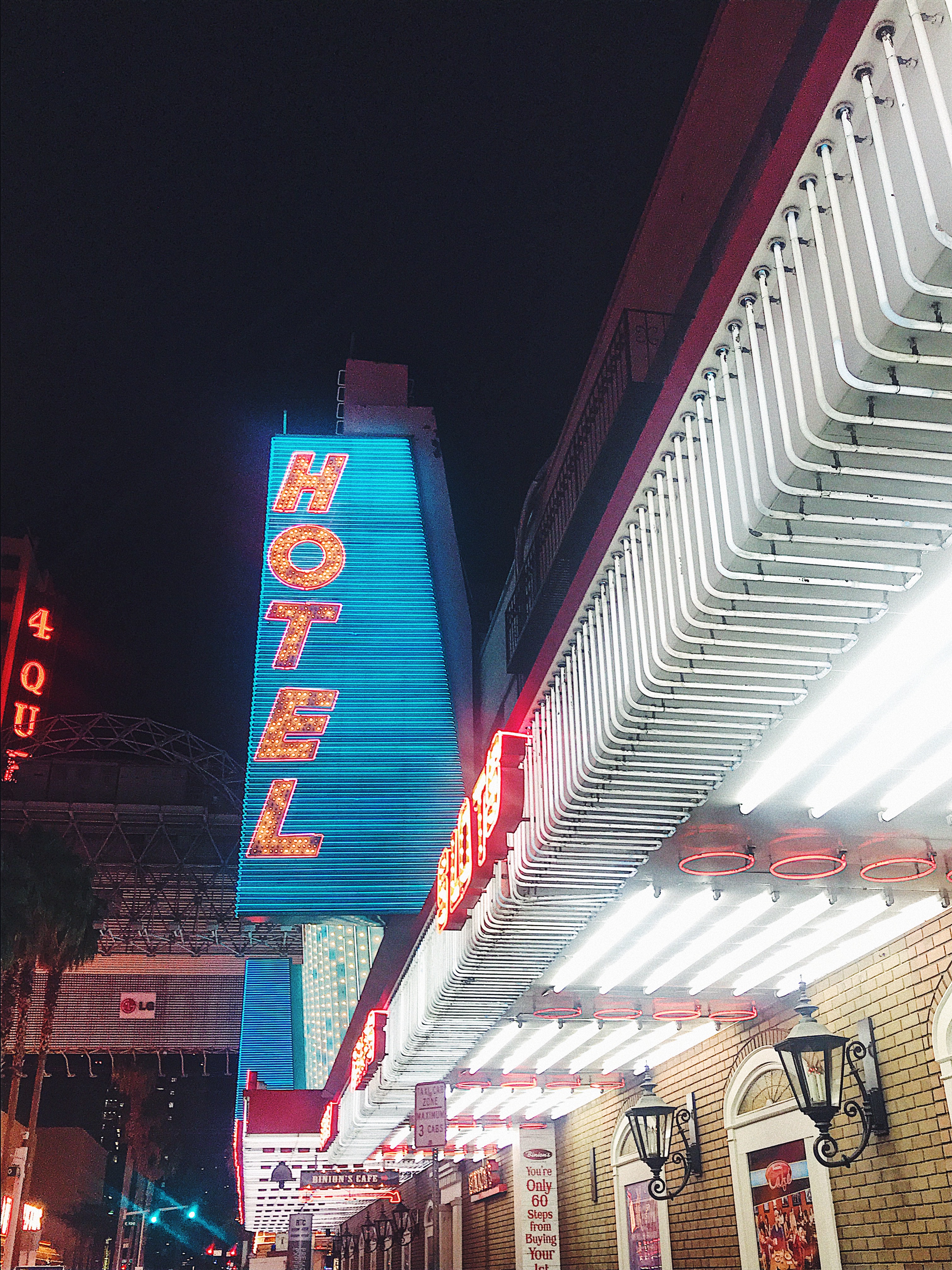 Sunday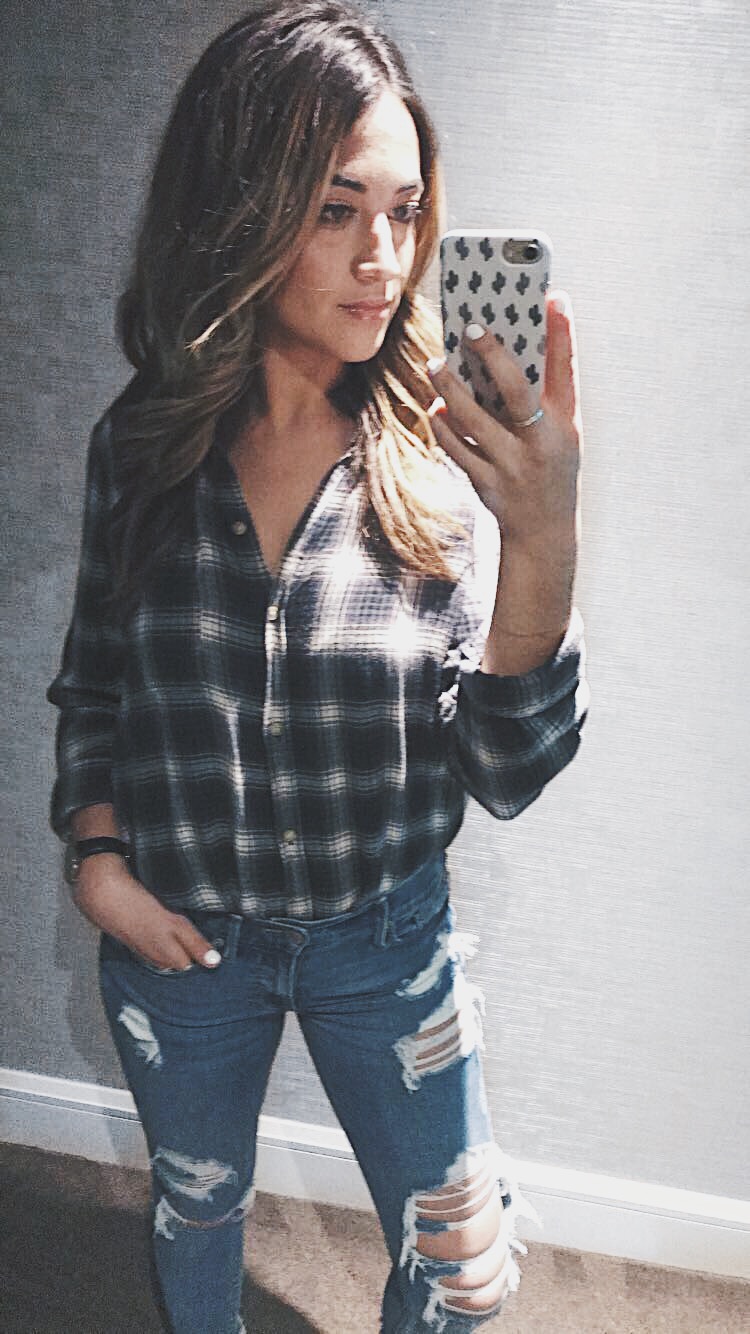 Sunday before catching our flight home we hit up the outlet shopping mall also near the Fremont area. There are lots of really good outlet stores there like Lululemon, Steve Madden, Adidas, Joe's Jeans, and more! Its also an outdoor mall so it has a bunch of cute little kiosks (and a Shake Shack, can I be sponsored by them?)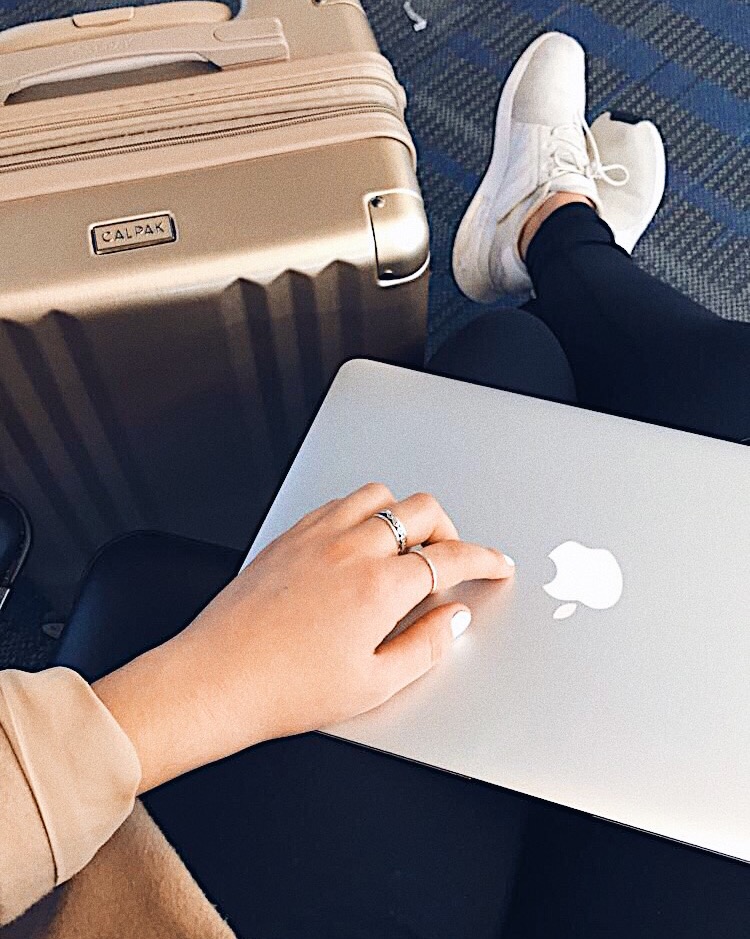 That's all for this one! The next time I go to Vegas I'm sure it will be for a wild party but we actually had a nice and relaxing weekend there which was exactly what we wanted! Until next time!
xx,

SaveSave