The long awaited Apartment Tour post! Well, the living room at least. I had so much fun decorating this great room with the living room and kitchen (kitchen portion coming soon). You'll see there is still some stuff that needs work, specifically the entertainment center, but otherwise this room is probably the most complete! I love decorating with black and white and wood, which just so happens to be the finishes on our apartment came with. I also LOVE this room because it gets so much natural light!
Almost everything is linked below, if you have any other questions feel free to reach out and I can try to find more links or give you more info!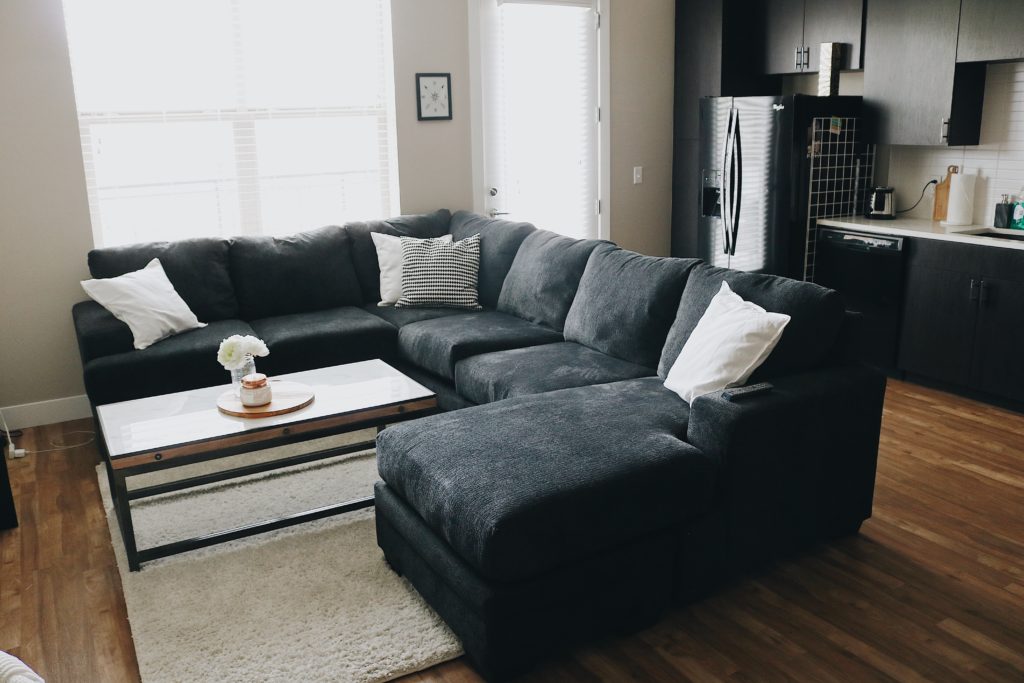 Sectional- we got this from Furniture Row but I believe its been discontinued. It was made by Delta Furniture and called the Imperial Sectional.
Coffee Table- Made by my super talented boyfriend, Hayden <3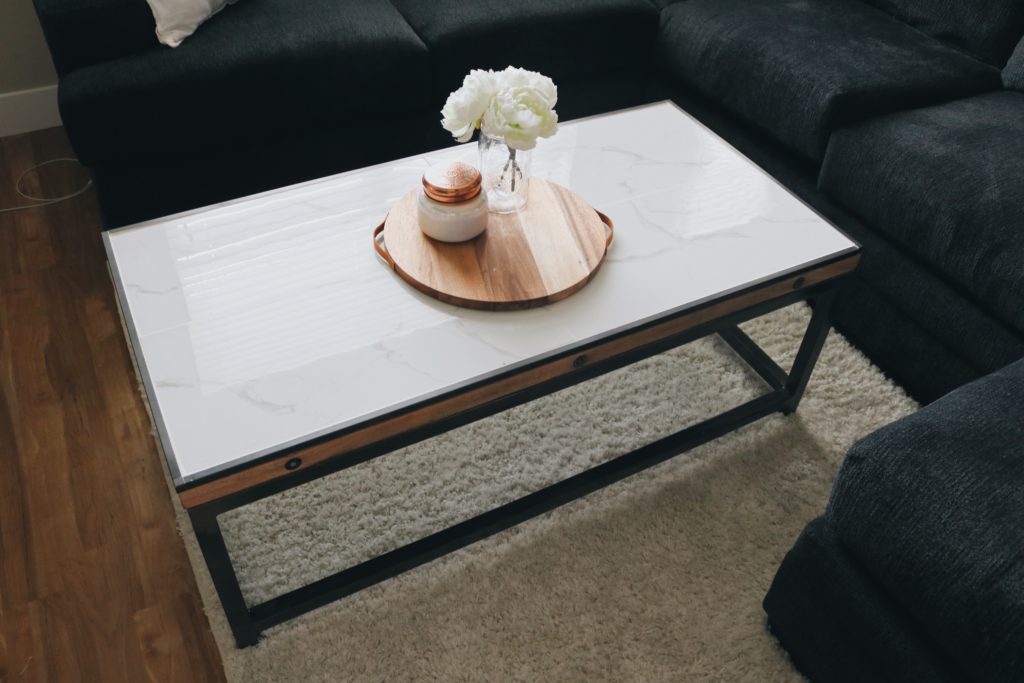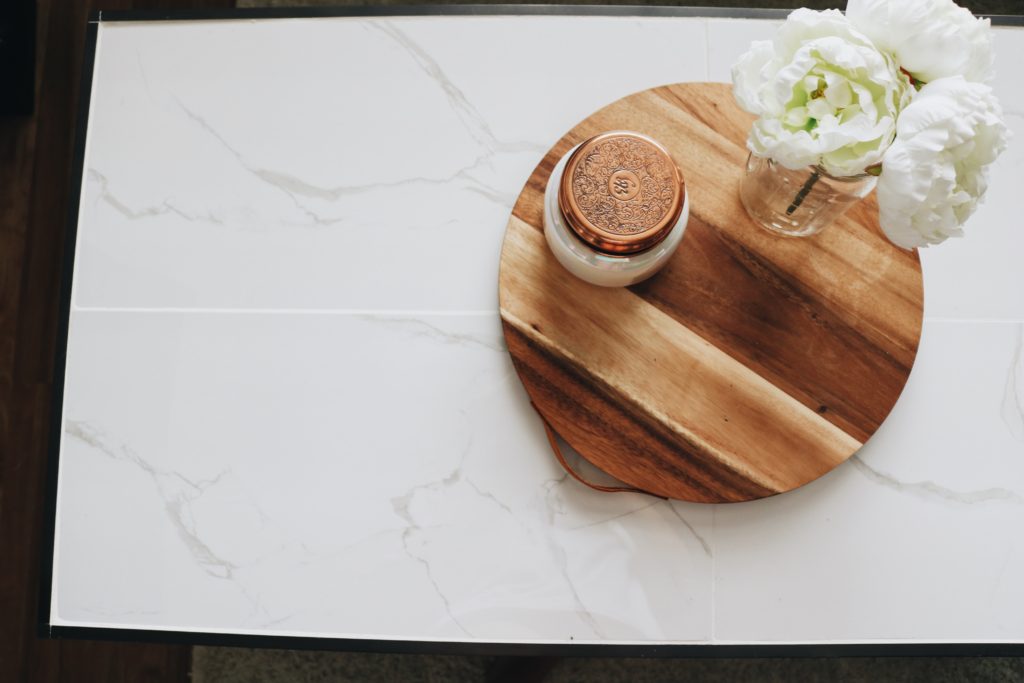 Candle (My favorite ever! I have one in every room)
Flowers- Hobby Lobby
Vase- Large Mason Jar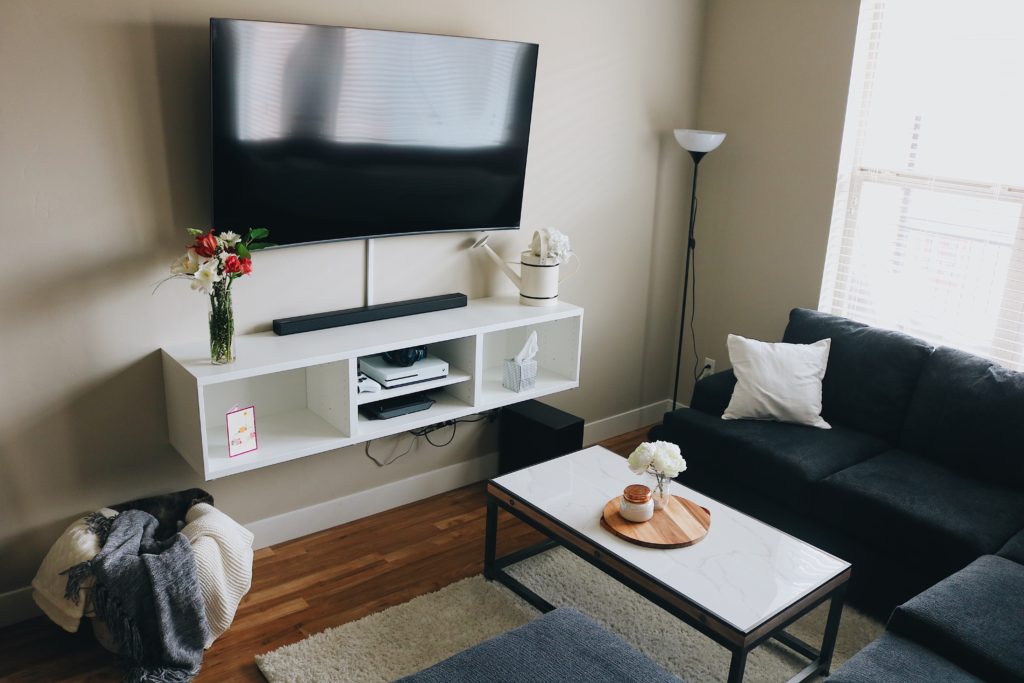 Entertainment Center– We added the shelf in the middle
Blanket Basket– I linked the most similar one I could find!
White knit throw, faux fur blanket, grey tassel blanket was from TJ Maxx, but this one is similar!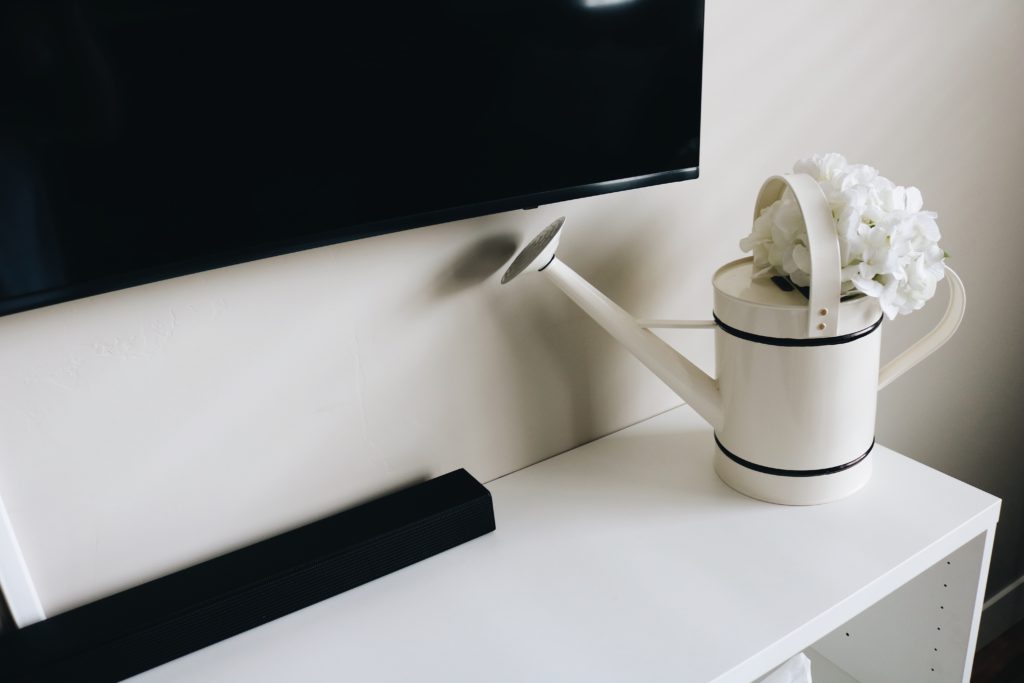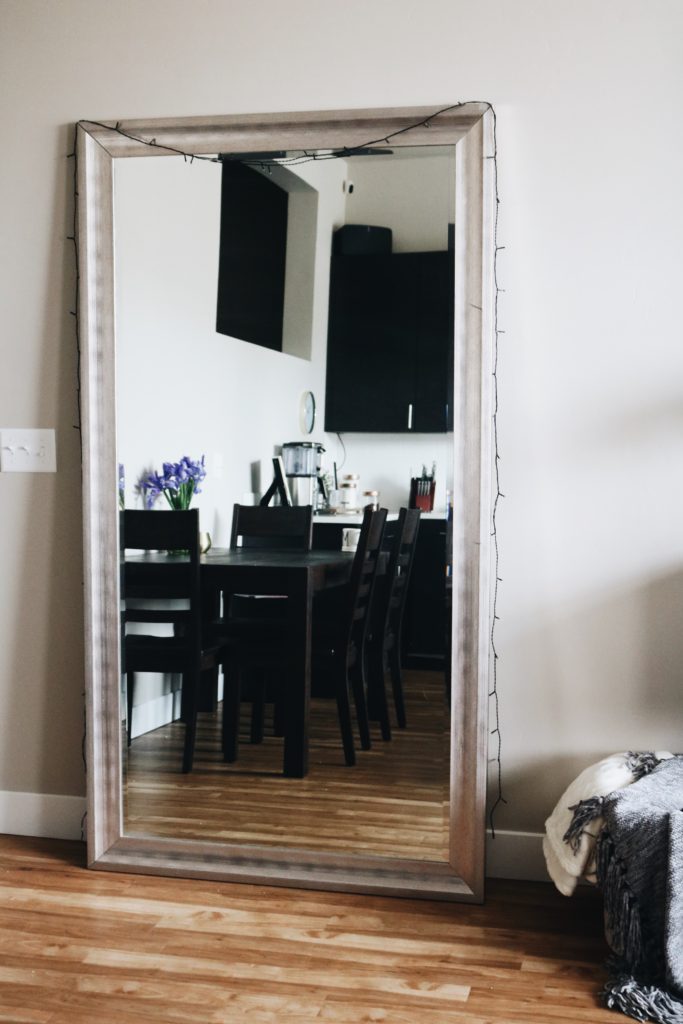 This mirror is also from Furniture Row– it was the very last one! The lights are from Michaels.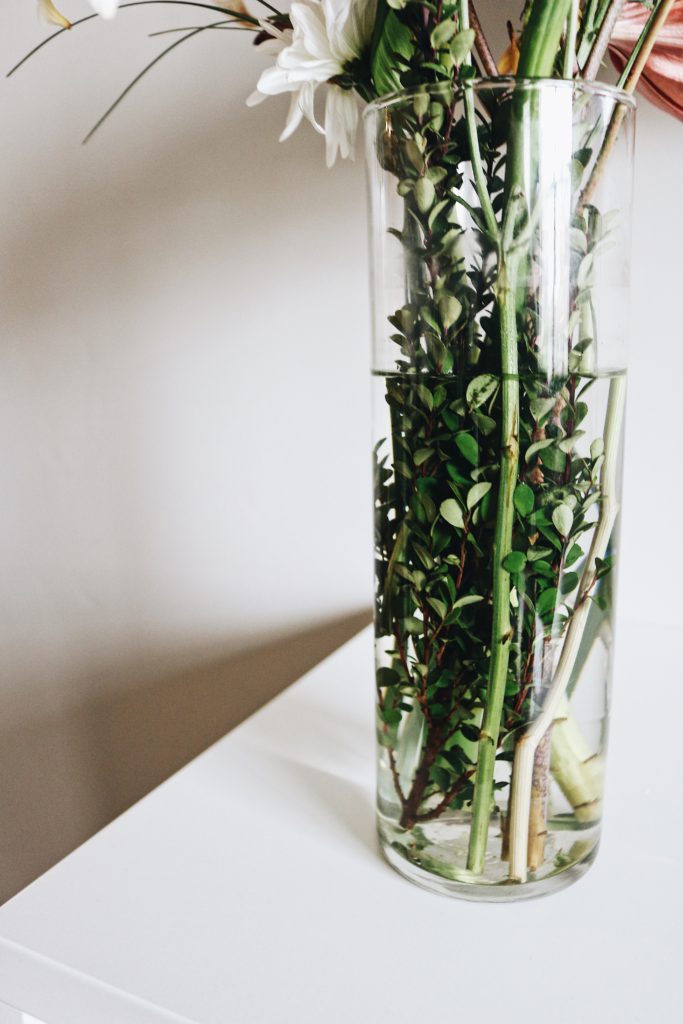 Fresh greenery to finish everything off!
I hope you guys liked this post! I will get the kitchen, bedroom, & bathroom up ASAP! Until next time!
xx,

SaveSave
SaveSaveSaveSave
SaveSave