Move over, Sephora! No need to spend a fortune on a hair mask when Aussie exists! (JK Sephora I still <3 you!)
When I saw this hair mask was only $3 dollars, I'll admit, I was hesitant. My haircare has always been dominantly drugstore products, but $3?! That sounds like a disaster in a bottle. Except for when it's actually amazing!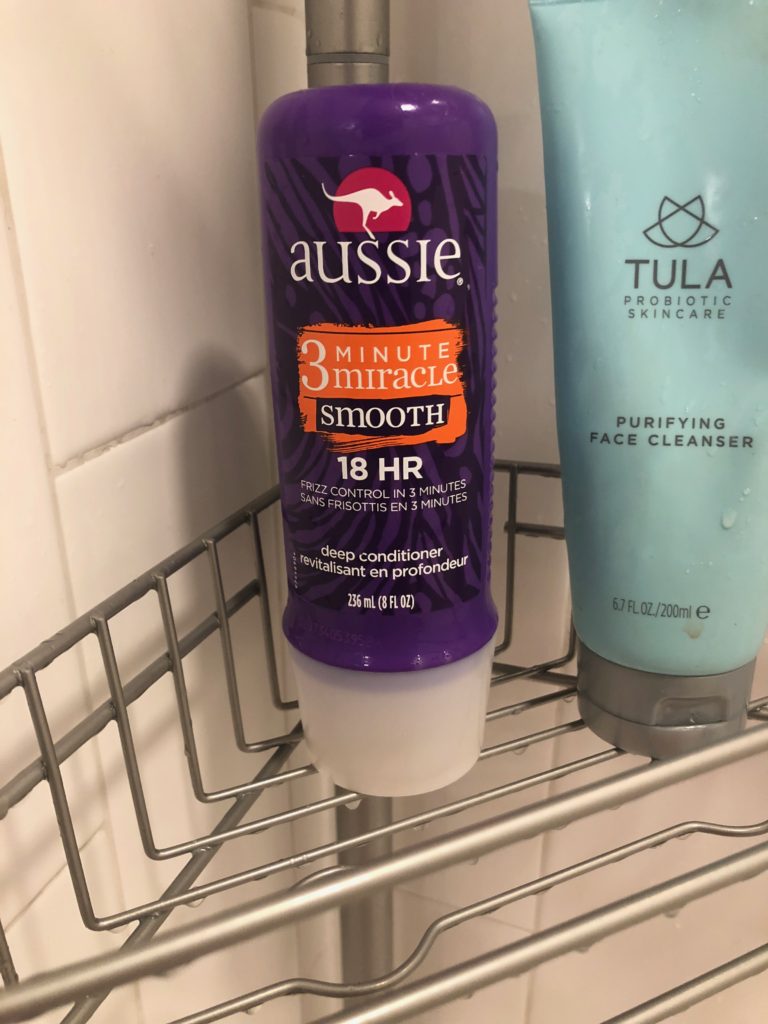 The Aussie 3 Minute Miracle Smooth Deep Conditioner has become a staple in my routine! While you're in the shower, work this into your hair and let it soak in for 3 minutes. I skip conditioning entirely when I use this and I'm not very sparing with it (did I mention it is THREE DOLLARS?)
When I get out of the shower my brush glides through my hair like a breeze. Running a blowdrier through, my hair is so silky soft, frizz is to a minimum, and my hair smells amazing. I love this mask because it doesn't weigh my hair down, in fact, my hair feels even lighter when I'm done using it. Plus, you can use it while your in the shower which I love because who actually takes the time to put on a hair mask and wait 10 minutes before taking a shower? Not me, that's for sure.
This mask is worth every single penny (and more!). Show your hair and wallet some love and give it a try.
Click here to shop on Amazon (slightly more expensive- comes in bulk) 
Until next time!