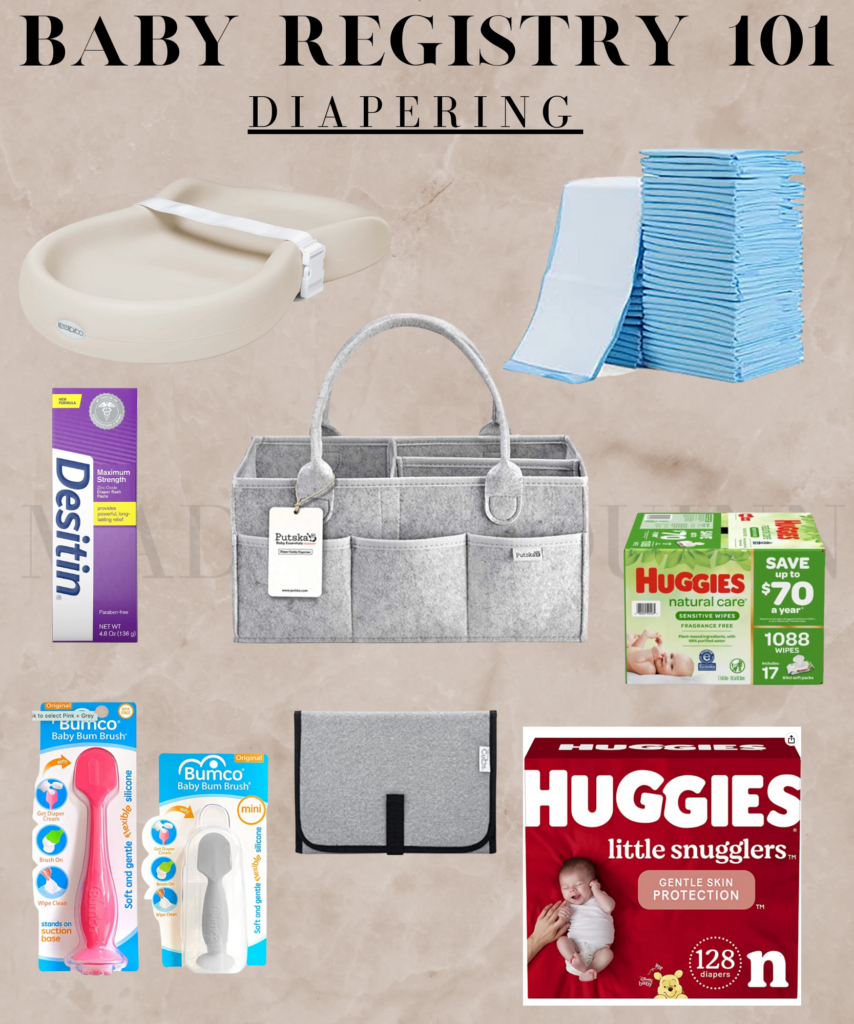 Keekaroo – pricey but worth every penny
Caddy – we have one diapering station upstairs and one downstairs. When Fletch was a newborn in our room we moved the station that was in her nursery to our bedroom.
Butt spatula  – this one really irks some people but I LOVE it and keep one at every station and in my diaper bag.
Huggies diapers and wipes – do a diaper raffle at your shower to stock up!
Wipe dispenser – not a must have but does release the wipes a little easier.
Disposable changing pads – these are SO nice to have for the newborn phase when you have a million messy diaper changes a day – you can just toss it out instead of having to clean up the mess every time. Now we only use them on the go – still very nice to have!