How has it been two weeks since we got engaged?! It still feels like it was yesterday and we are still living on cloud nine- but time sure does fly! You can check out the story of how Hayden proposed here, but this post is about the amazing weekend we had after the proposal!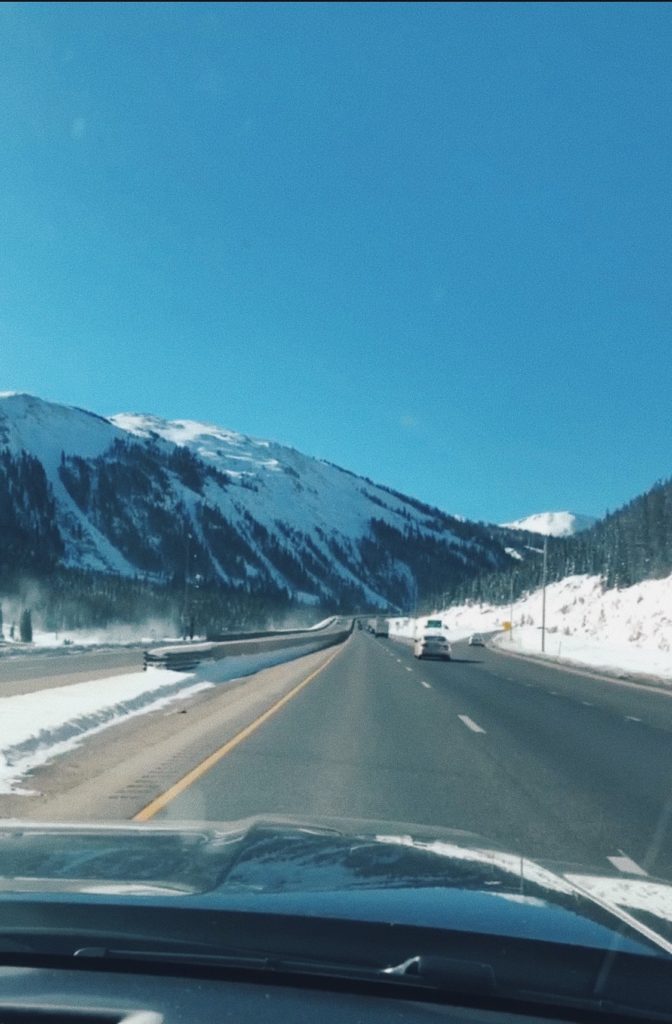 Friday
On Friday Hayden made me get up early and get on the road to Vail. We got up there by 10:30 and by 11 we were engaged! First thing we did was head to the hotel to get checked in. For the last two years we've stayed at The Westin Riverfront Resort and Spa in Beaver Creek. It has everything you could imagine: a delicious restaurant, an amazing spa, gorgeous rooms, and it is centrally located to everything. We are always impressed with our time there, but this time they went above and beyond for our special weekend. After finding out we had just gotten engaged, they upgraded our room to the top floor and surprised us with a bottle of champagne after checking in.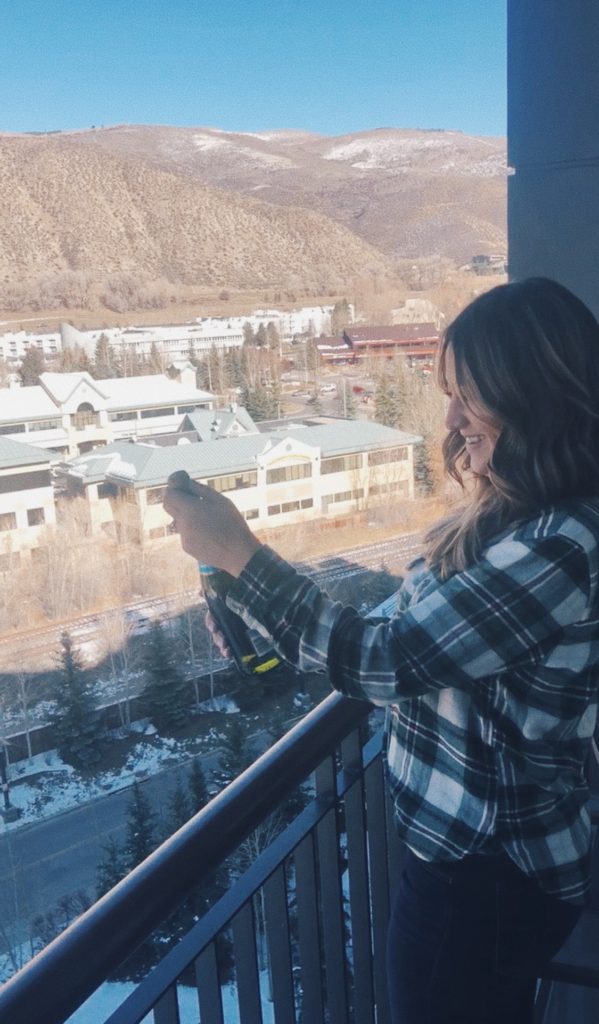 We immediately headed to Spa Anjali, located on the bottom floor of the hotel. I would highly, highly recommend this spa as we have had two amazing couples massages two years in a row here. The relaxation room has 6  lounge chairs and two big benches. The respective locker rooms have saunas, steam rooms, teas, small snacks, and just about everything else you could possibly need for a spa day. We love sipping some champagne after our massages and then heading outside to their hot tubs that are tucked right along the creek to soak and relax.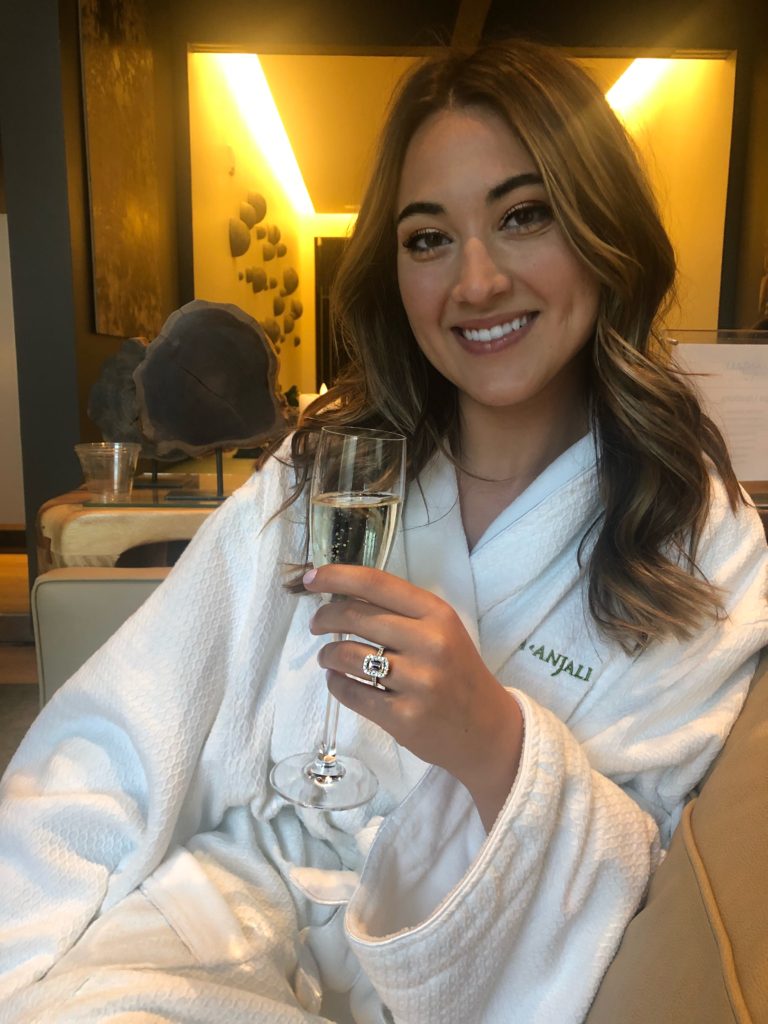 After our relaxing time at the spa, it was time to celebrate our big day! Hayden knows me very well and surprised me with reservations to Matsuhisa Vail, a sushi restaurant by renown Chef Nobu Matsushia. To say this was the dinner of a lifetime is an understatement. The atmosphere, the service, and of course, the sushi were out of this world! We got so many things on the menu so that we could try a little of everything, but our favorite thing by far (which was recommended to us by our waiter) was the sea bass. It is out of this world! Matsuhisa has Aspen and Denver locations as well and if you have the chance to go to any, I would highly recommend it!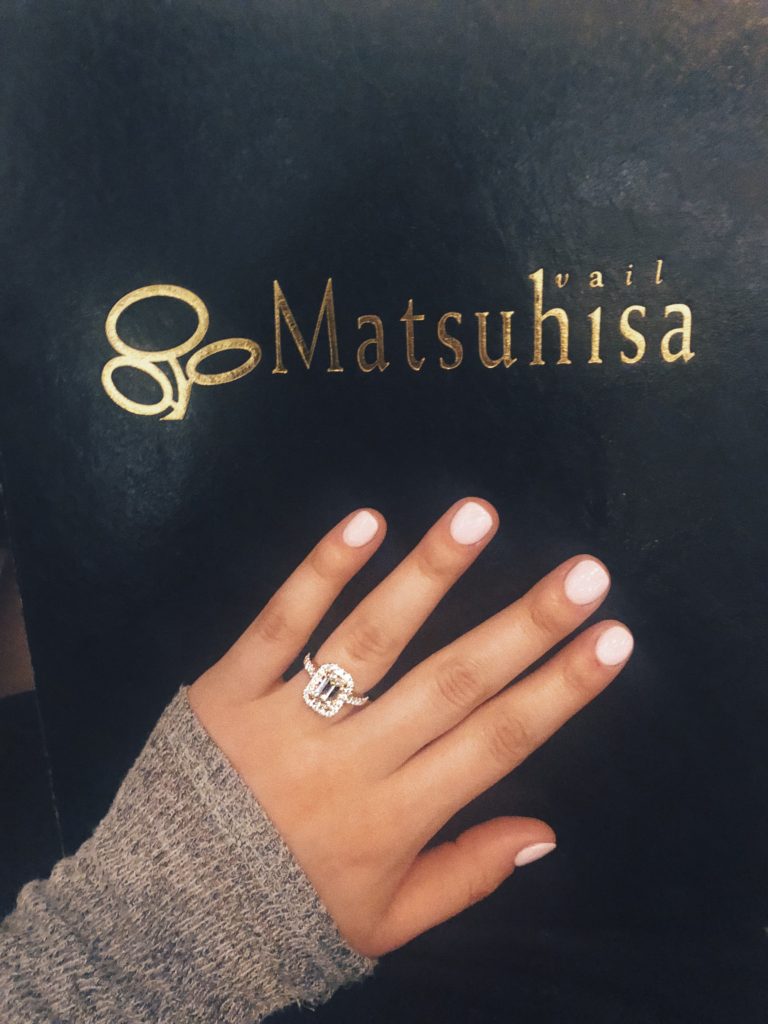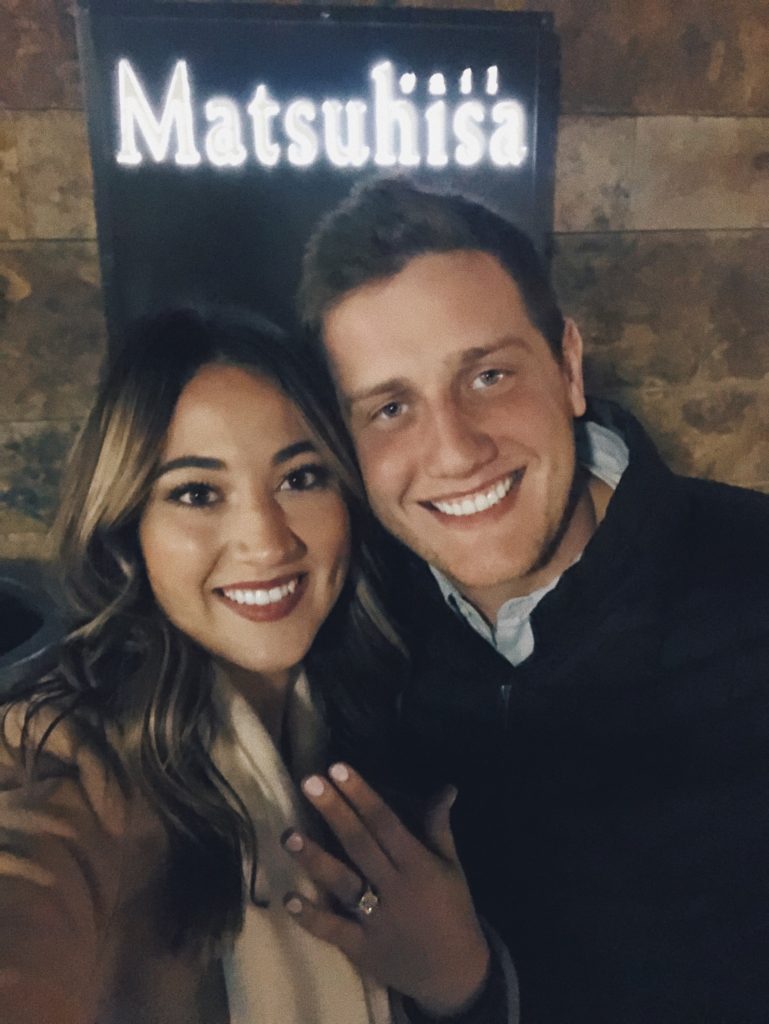 Saturday
Saturday morning I woke up early and ran downstairs to the lobby to get us Starbucks. Yep, they have a Starbucks in the lobby of the Westin. I told you they had everything!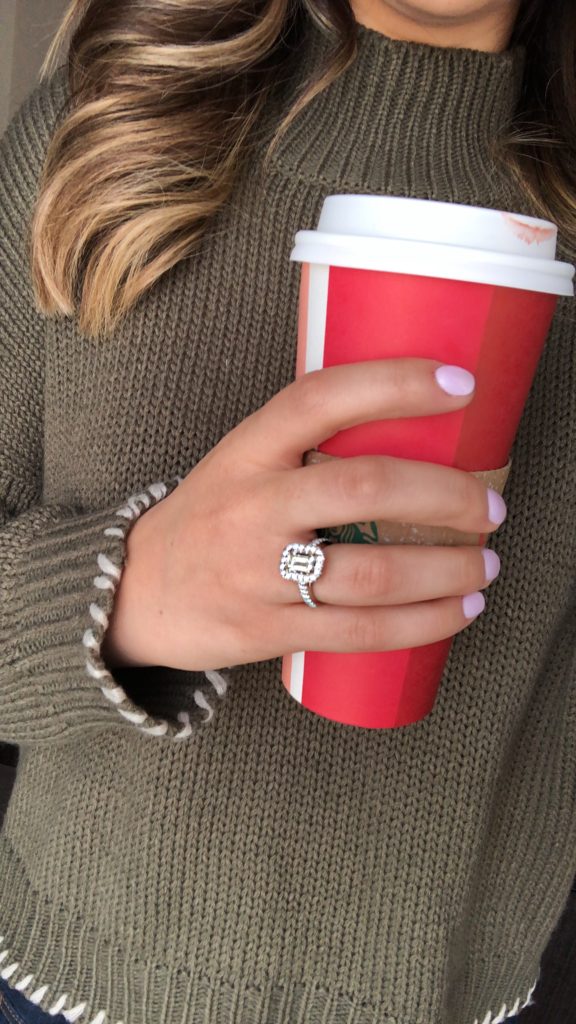 Once Hayden got up and around we went to one of my must-stop-at-restaurants for brunch: Loaded Joes. It is a 2 minute drive from the Westin and has some of our favorite food, plus a fun, homey atmosphere.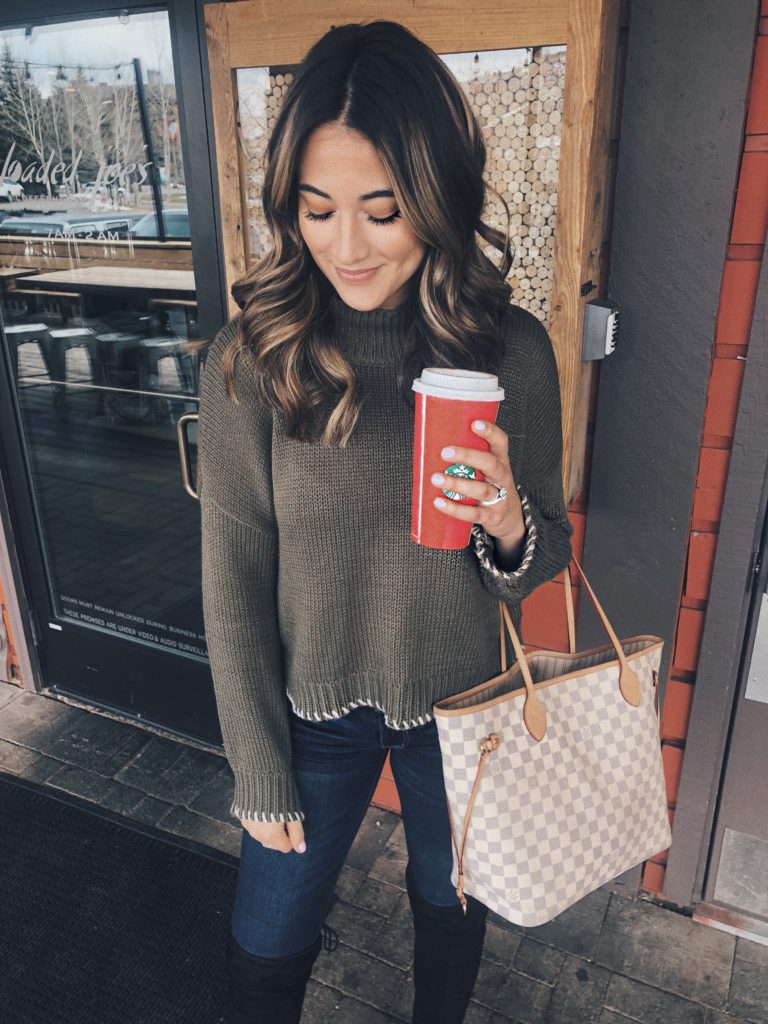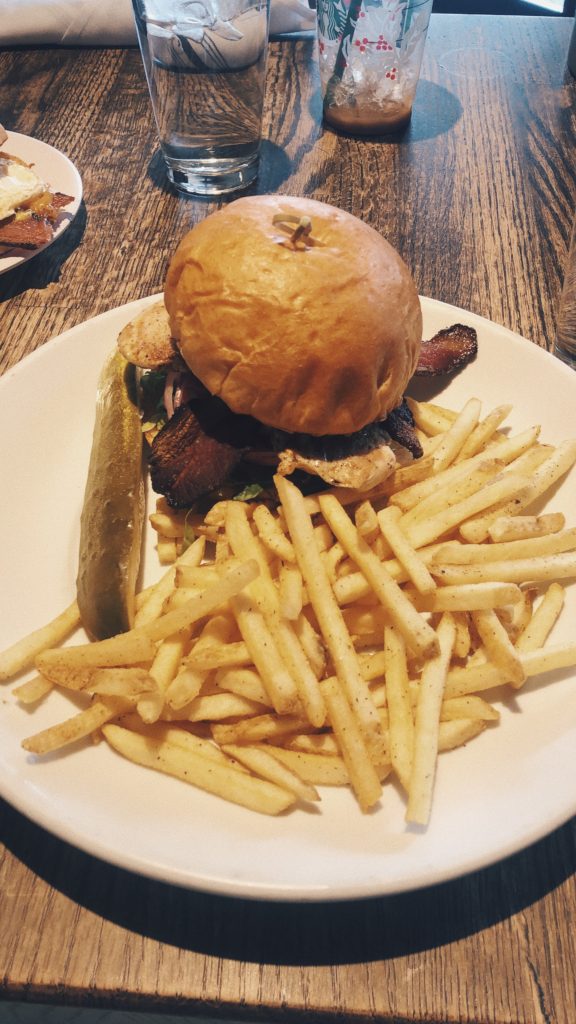 After lunch we went and walked around Vail Village. We have never been there in the winter together (our anniversary is October 31st, so we usually get fall leaves, not snow). We enjoyed the scenery, bought some souveys, and then headed back to the Westin to enjoy the hot tubs and steam room one more time!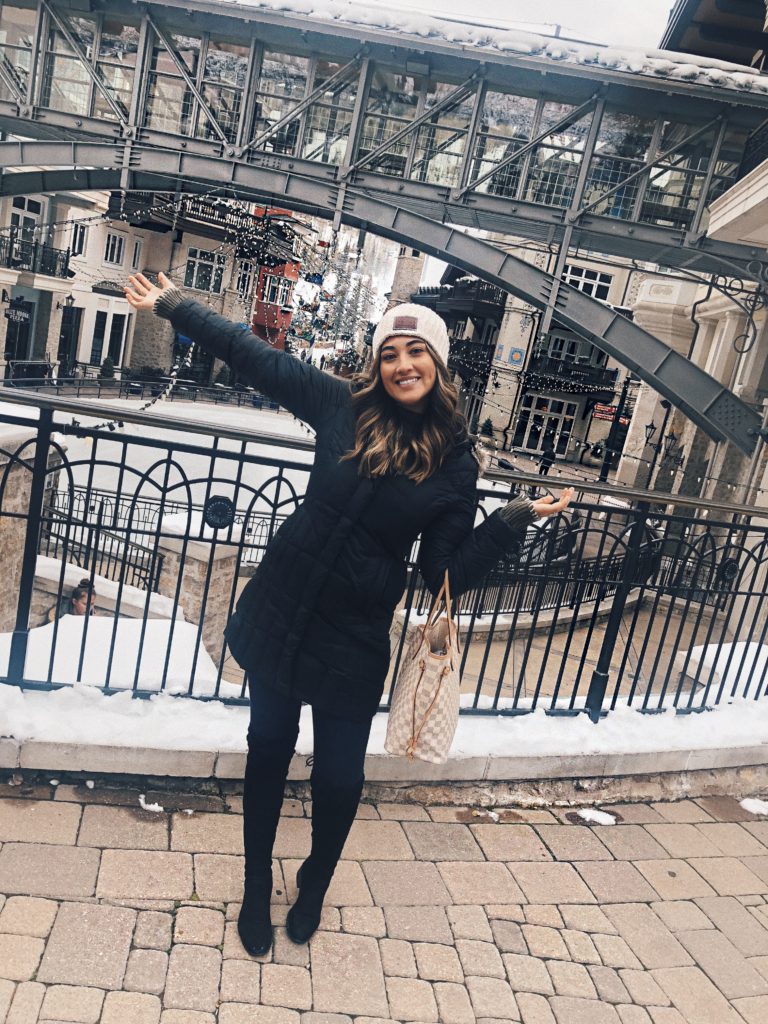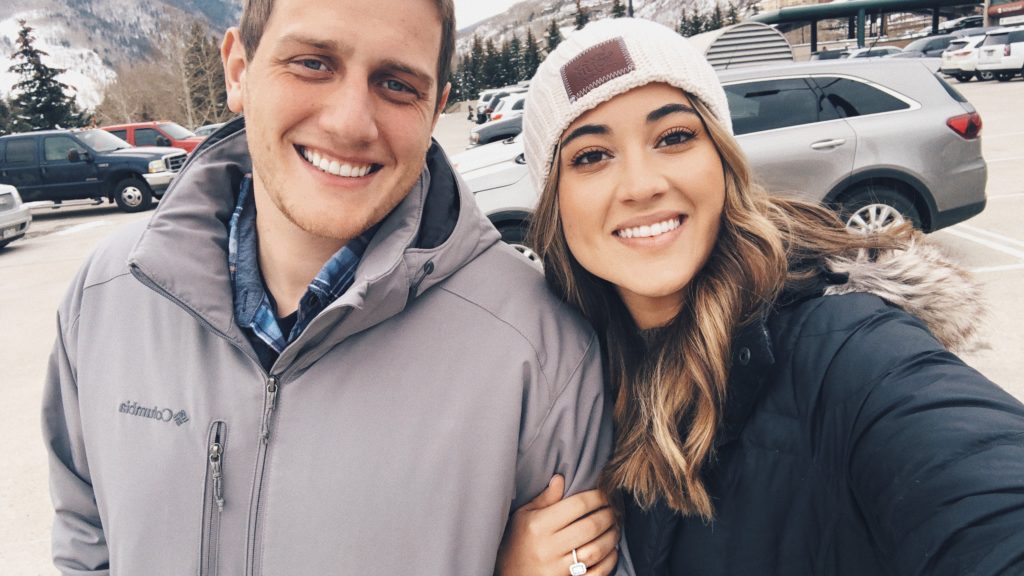 After all the excitement from the weekend all we wanted to do on Saturday night was eat some good pizza and lay in bed, so, we did just that! We walked across the street from the Westin to Pazzo's Pizza, and then came back to the Westin, turned on the fireplace, and snuggled up in bed to watch movies and just enjoy each others company.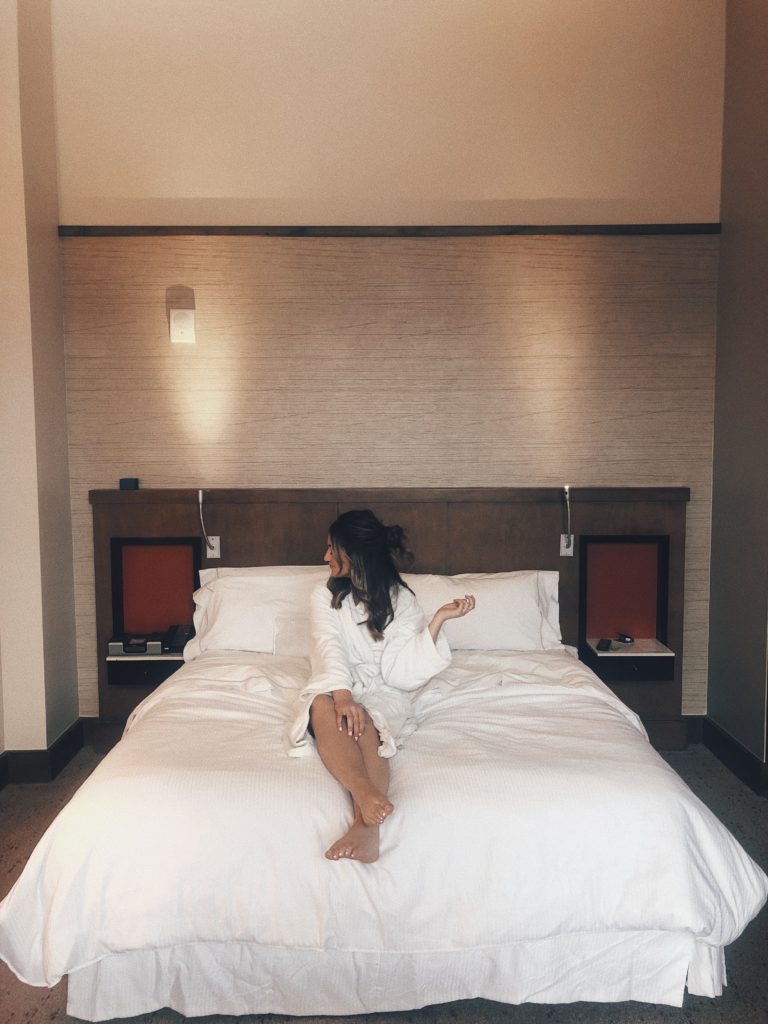 Vail was such a special place for us before this weekend, and is only even more special to us now! We absolutely love the luxury and homeyness of the Westin and we always leave so happy with our experience. What are your must-do's when you're in Vail? We would love to know!
Until next time!