If you have been following my blog for a while, you've probably caught on that I am a creature of habit. I absolutely love trying out new products and seeing what works and what doesn't but for the most part, I stick to the same old same old. Because of this, a product has to be pretty amazing for me to add it to my routine. The Joon Saffron Hair Elixr is just that.
Being half Persian myself, I have always known about saffron. It is used in countless meals that my family eats on a regular basis and every time my Dad goes to visit Iran (where he is from) he brings some back with him. In the states you can find saffron in small quantities, as it is extremely expensive, at places like World Market. I have always known that saffron had great health benefits, but I did not know the extent of the benefits, especially for you hair, until I tried Joon.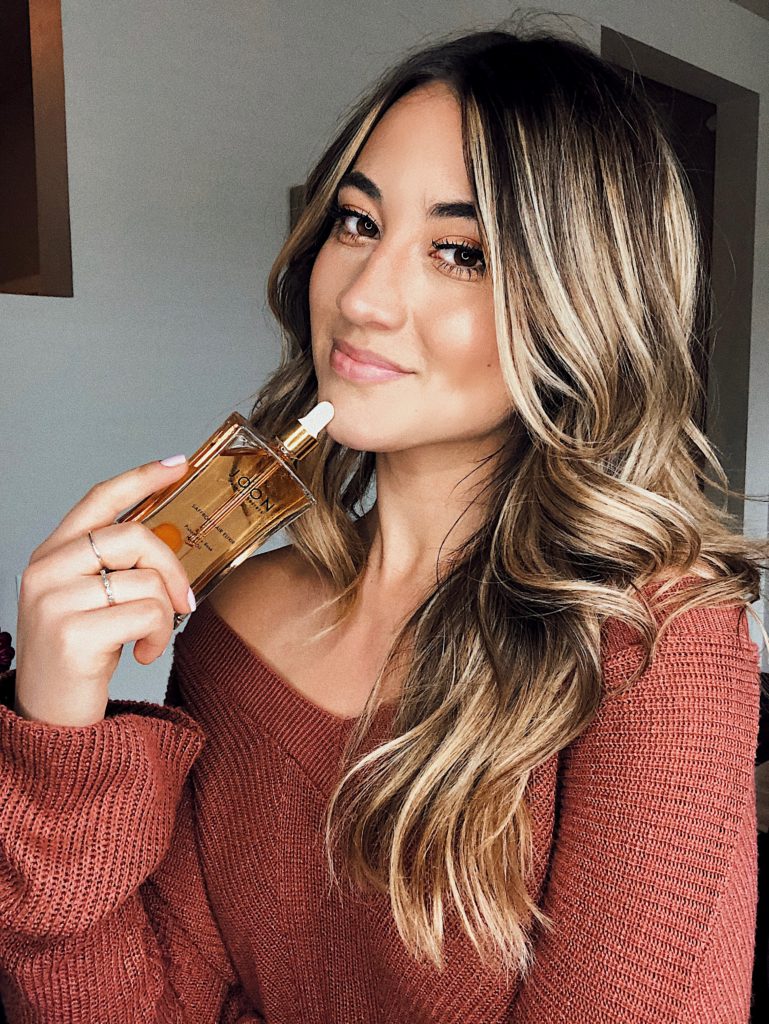 Saffron is loaded with antioxidants, vitamins and minerals. It is great for repairing damaged hair, strengthening, and promoting growth. It also has many other benefits related to skincare, weight loss, and fighting cancer that I would highly suggest you look into if you are interested!
This hair elixir also has rose oil, pistachio oil, and argan oil, each with its own impressive list of hair benefits. To sum it up, these oils are loaded with their own minerals and antioxidants that help with moisture and hydration, giving you smooth, shiny, and healthy hair.
Now, I'm sure you have all seen products like this before where you read the ingredient list that is supposed to do all these amazing things and gotten your hopes up just to… not see a difference. Because same. But fortunately that is not the case with this hair oil, and it proves that with just a couple uses.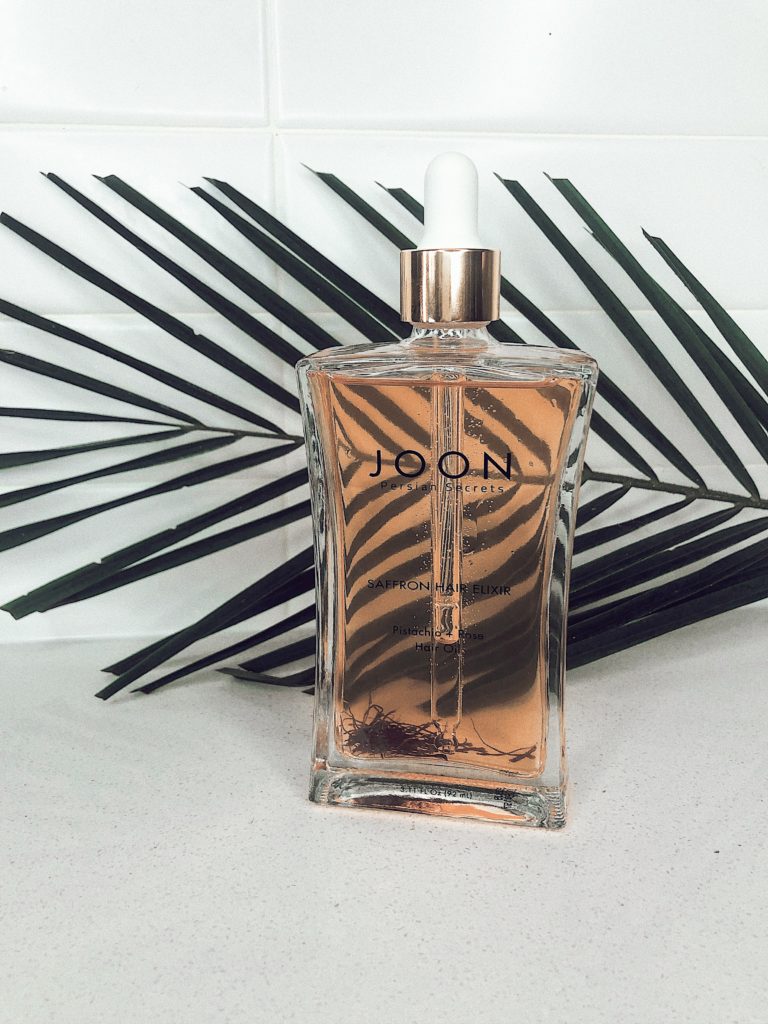 I use this hair oil straight out of the shower on my damp hair. I mostly focus it through the ends of my hair and work my way up to the roots as I have less and less product on my hands. When I first felt this oil I was surprised by the consistency. It is thicker than a lot of hair oils I have used in the past and I honestly thought it would turn my hair into a grease ball. You can imagine my surprise when I woke up the next morning to dry hair that had no grease at all. In fact, if it weren't for the amazing magic it worked on my hair, I'd have never even known that I put a hair elixir on in the first place. The oil soaked into my hair completely and there was absolutely no residue!
Not only that, but when running my fingers through my hair after I use this oil, my hair instantly feels healthier. It almost feels like my dry and damaged ends have been sealed and protected, but somehow my hair feels lighter and airy (which for me is a blessing because your girl has got a lot of hair). Not only that, but my hair styles easier after using this oil and it lays so nicely.
I was also pleasantly surprised at how soft my hair felt. Prior to using this oil I thought my hair was super soft and healthy, and I definitely didn't think it was dry. After using this oil, it feels even softer and so hydrated. It's like the magic that I didn't even know my hair needed!
If you can't tell, I am genuinely obsessed with this product. It worked wonders on my hair and I recommend it to you all with the utmost confidence that you will love it too!
Definitely let me know if you decide to try out the elixir and if you do, what you think of it! I love hearing about it when you guys try out something I recommend.
Until next time!
xx,