A few weeks back I went on the most fun staycation with some of my blogger friends at a gorgeous new hotel here in Colorado! The hotel is called Gaylord Rockies Resort & Convention Center and chances are if you are from Colorado or have visited in the last couple years, you have noticed the giant hotel getting built out by the airport.. that's the Gaylord! And let me tell ya, it is even bigger and more gorgeous than you could ever imagine! Here is a little recap of our trip.
I went on this staycation with Ally from Always Ally, Laura from Lo Botkin, and, of course, my girl Tiffany from Tippy Jane. Over the last several months I have gotten to know these girls pretty well and I am so grateful that blogging brought us together!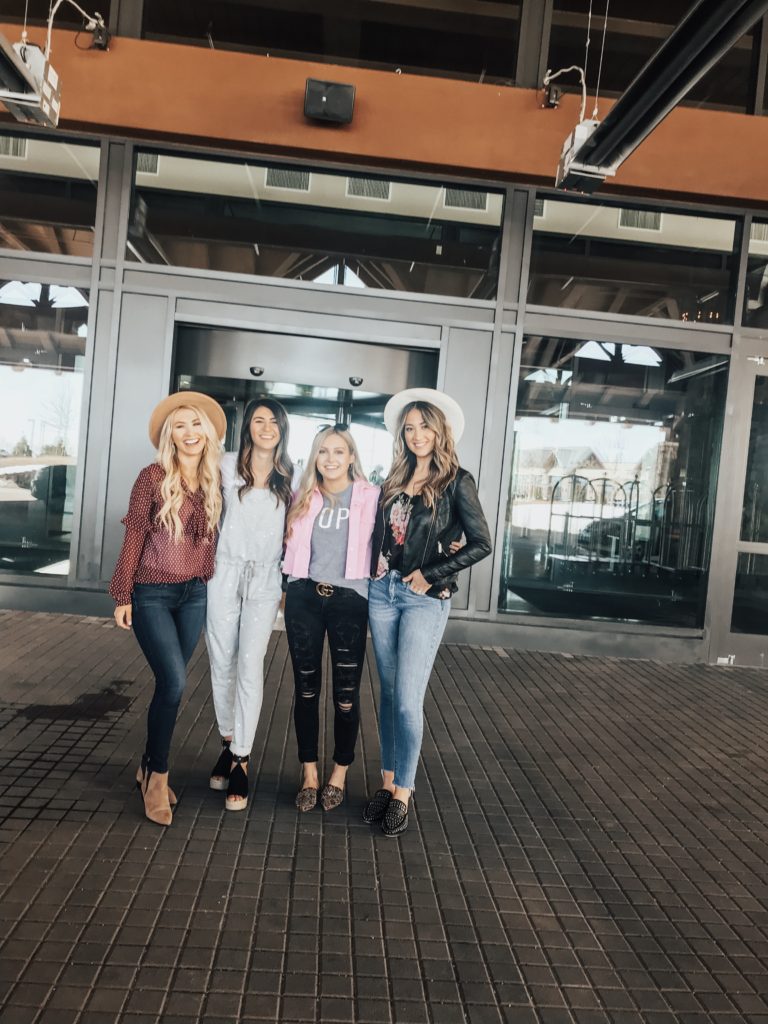 As soon as we arrived at the hotel we headed straight for the Relache Spa! The womens locker room at the spa is incredible and has everything you could possibly need while there. We changed into our robes and headed to our treatments! Tiffaney and I got facials while Ally and Laura got pedicures.
This was my first ever facial and I seriously loved it! The esthetician asked me all about my skin before getting started and only asked a few more questions throughout the treatment. Otherwise, I was left to completely relax while she massaged all different  types of products onto my skin. It was amazing and afterwards my skin felt clean, refreshed, and glowing!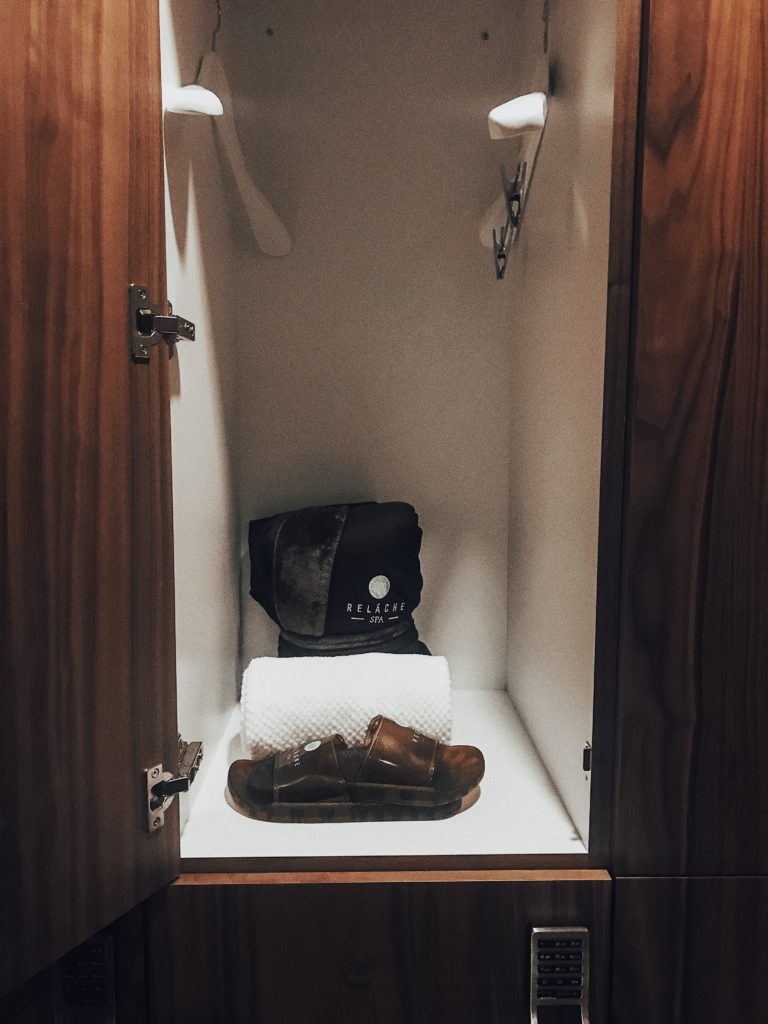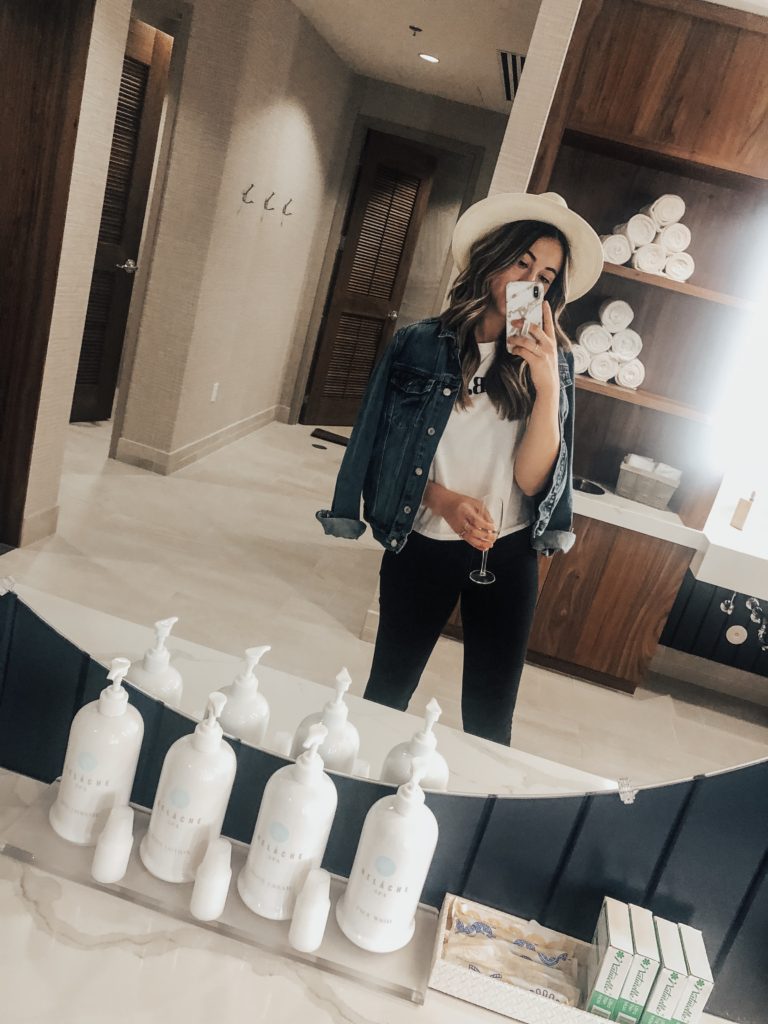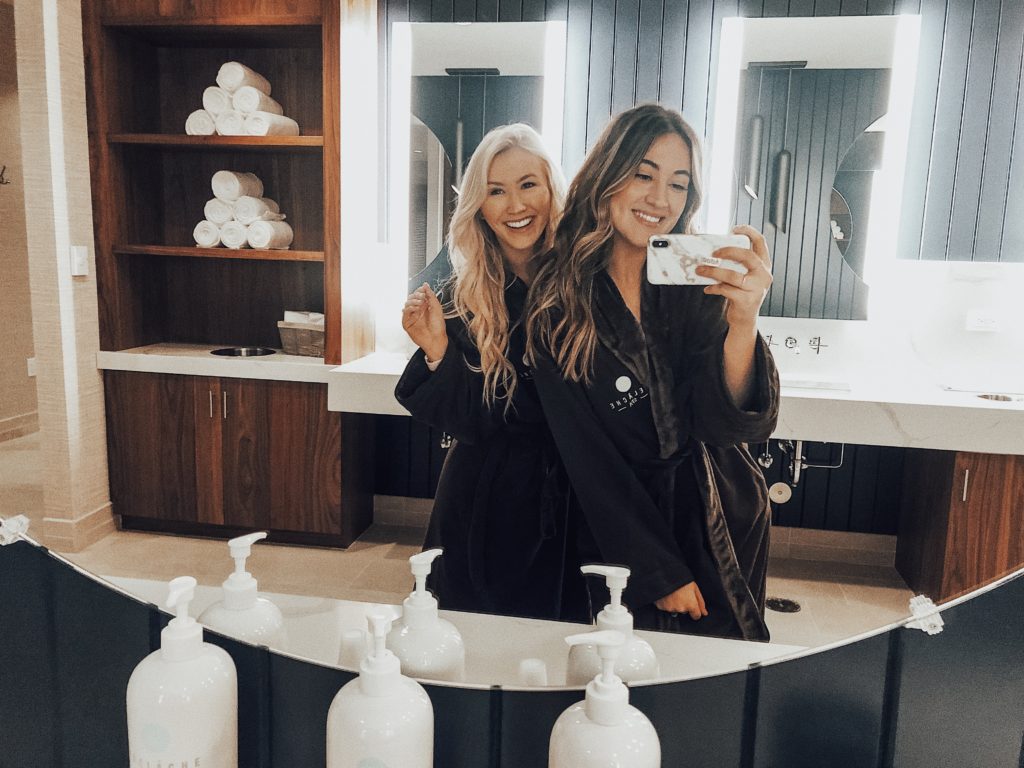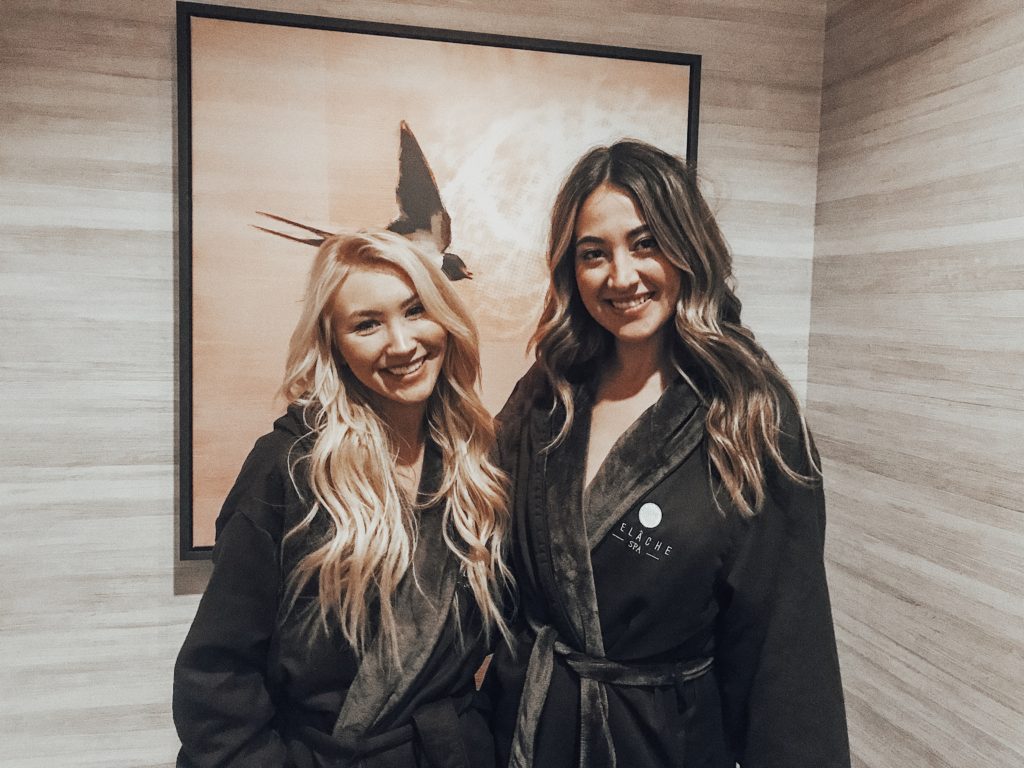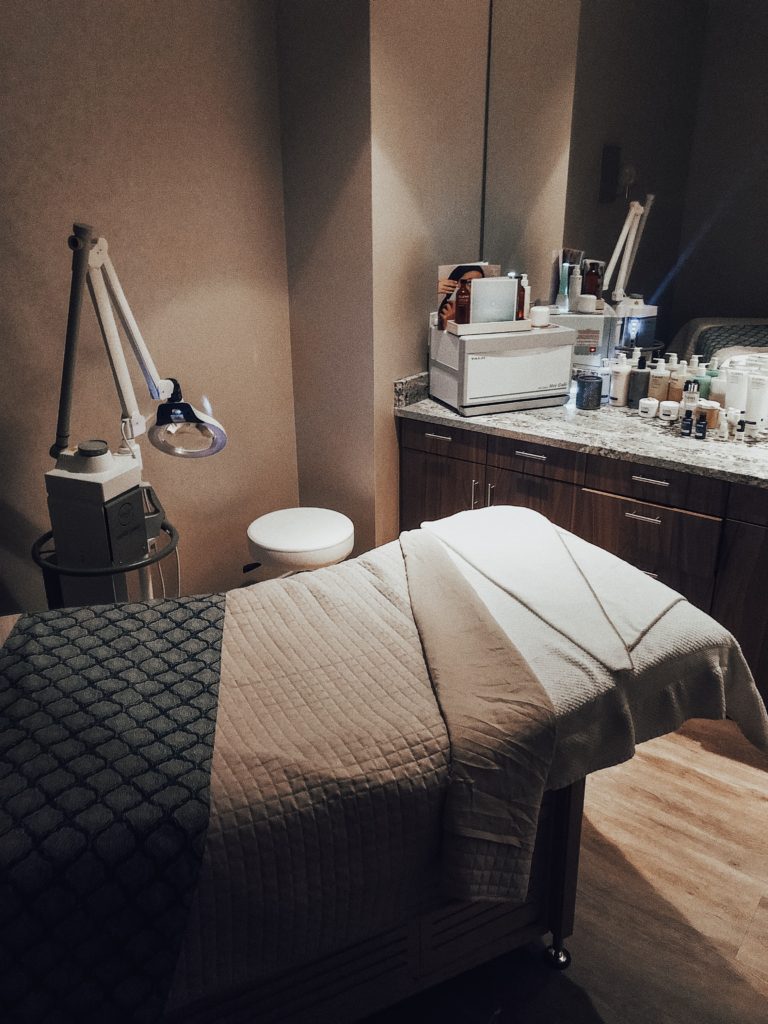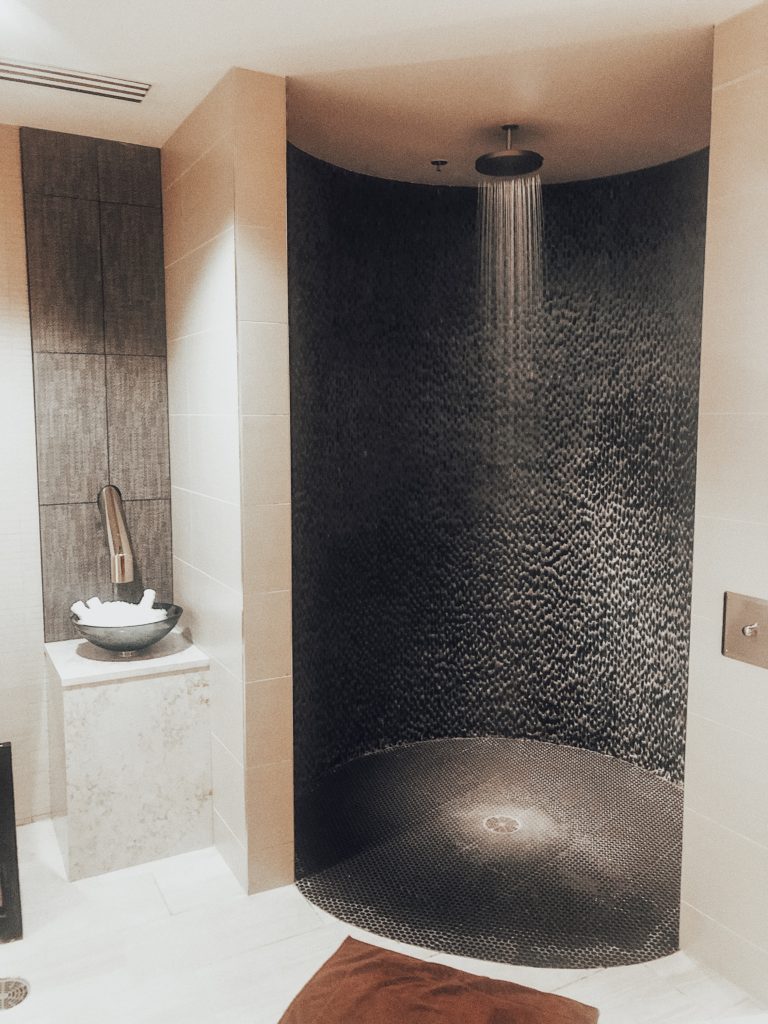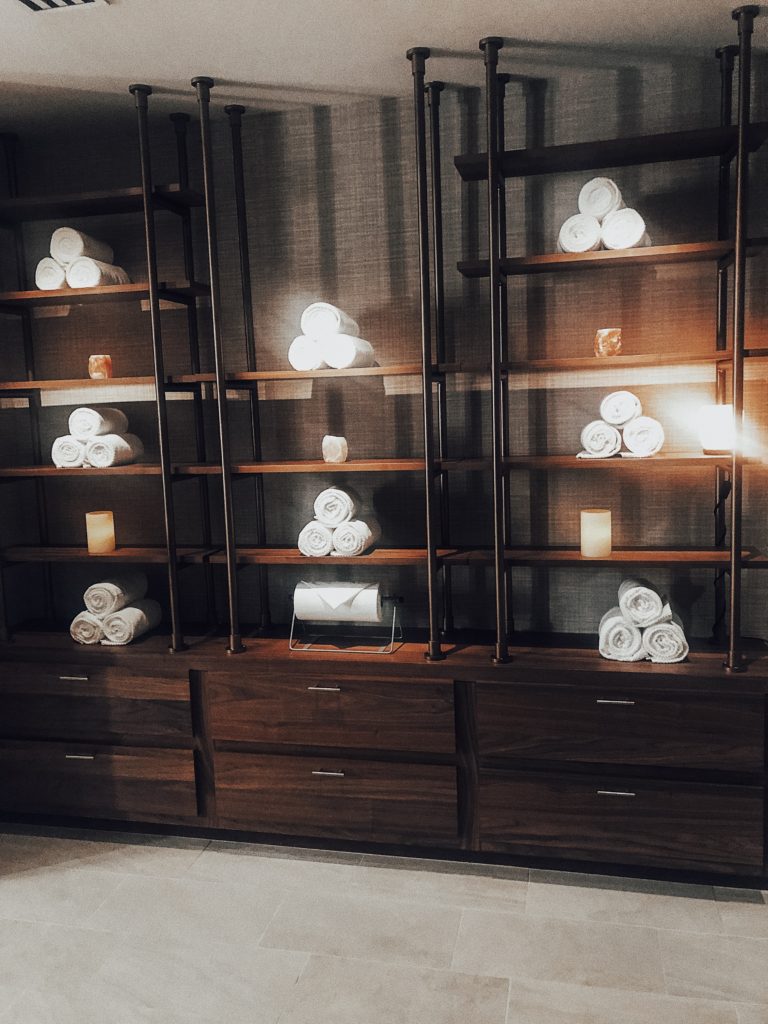 After our treatments, we relaxed in the spa's great room. It is gorgeous with a great big fireplace, himalayan salt lamps all over, and love seats that you can separate off with a curtain for some privacy or open up to the center of the room. We relaxed by the fire and sipped some champagne and honestly, I could have stayed there for the rest of the night! I love a good spa day and I will definitely be back to the Relache Spa to try another treatment and relax!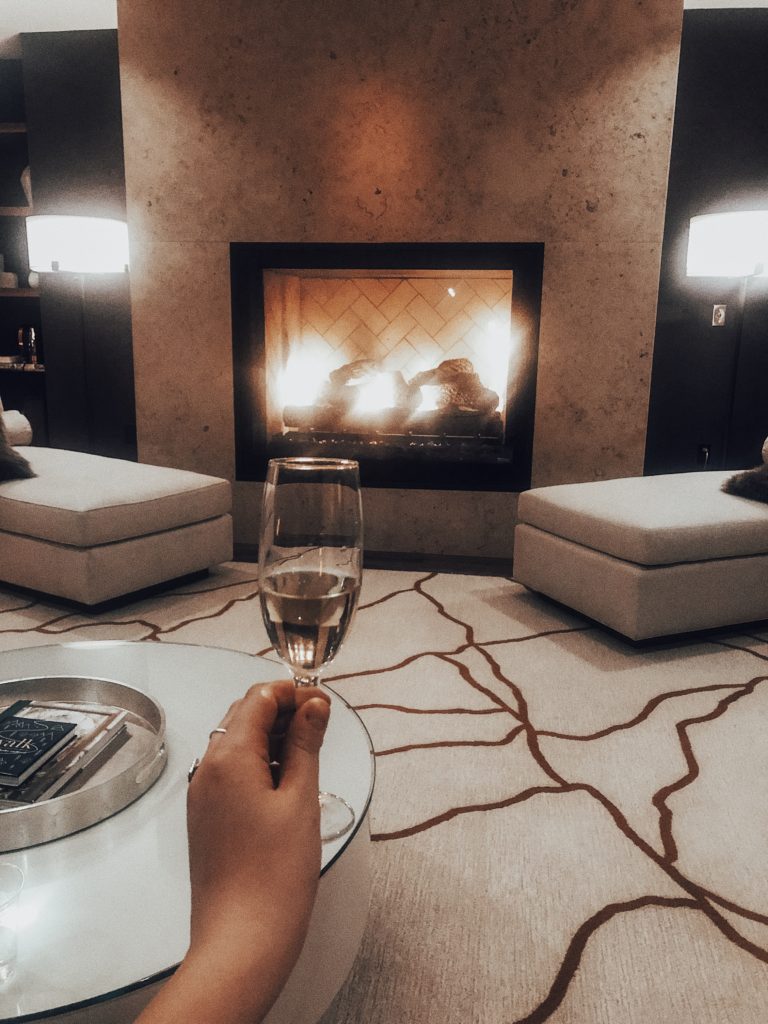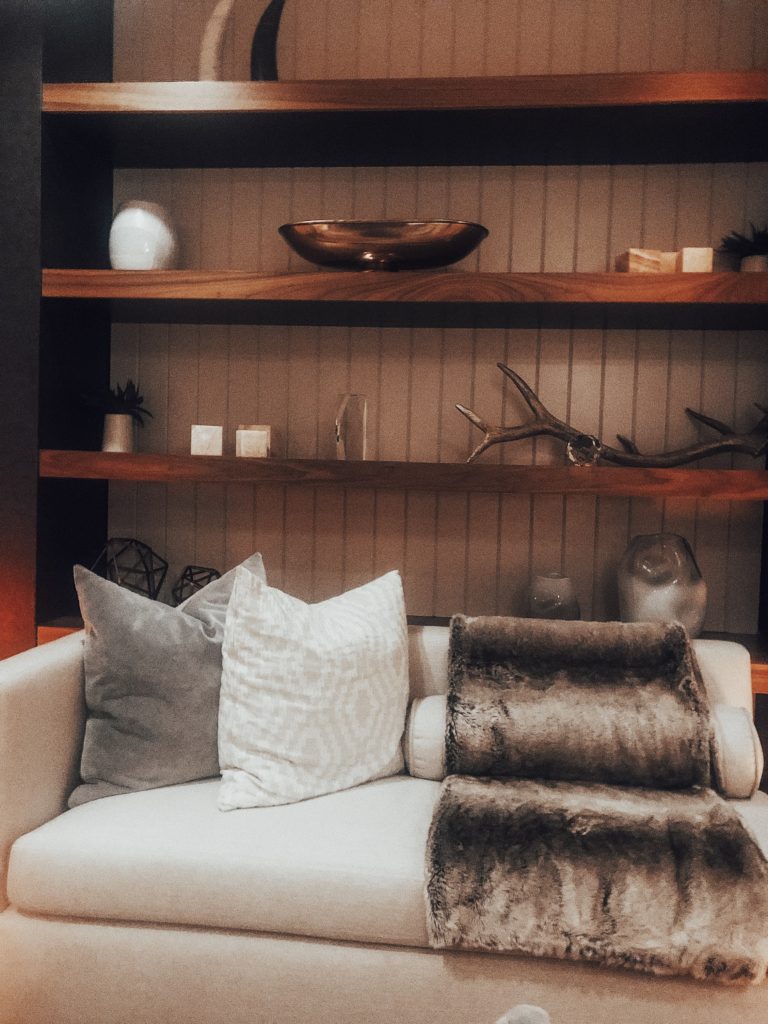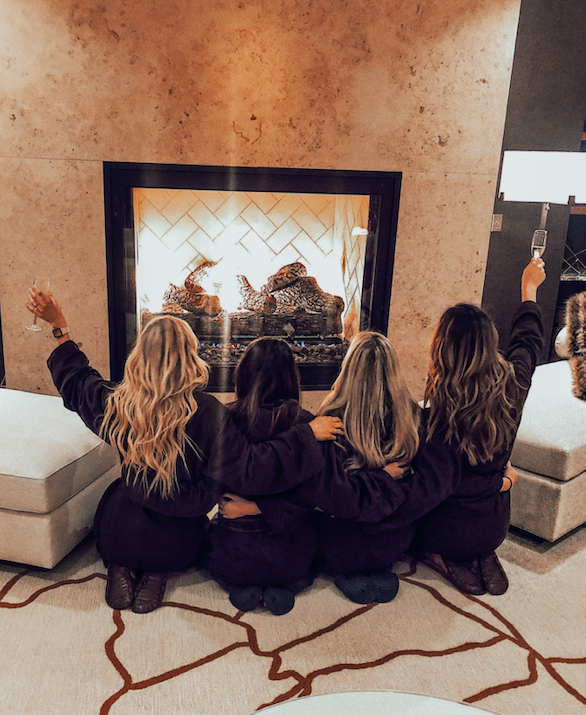 After the spa we headed up to our rooms to change and get ready for dinner. Our room was absolutely gorgeous and had a living room and kitchenette. We were even welcomed with the cutest little gift basket! The rooms have a Colorado mountain cabin feel and are perfect for a staycation with the girls or your hubby to snuggle up, drink some wine and watch a movie. If you are wanting to get out of the room though, there are plenty of options just right down the elevators in the lobby!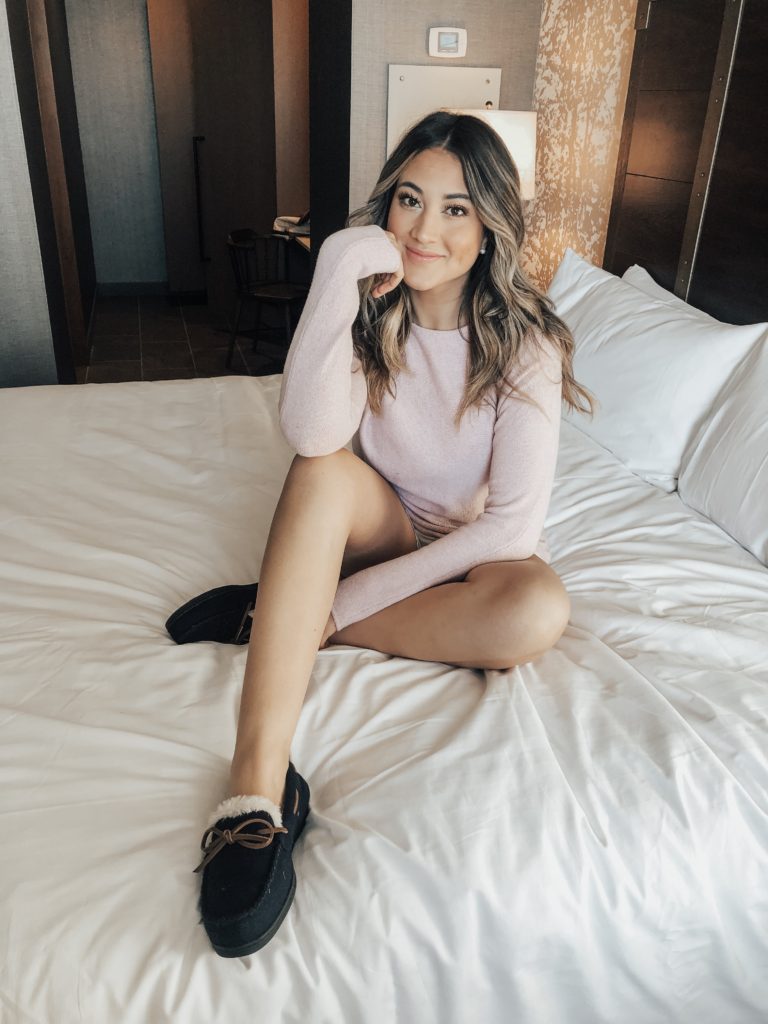 For dinner on Saturday night we went to Monte Jade, an asian restaurant in the hotel. Tiffaney and I split a sushi roll and a chicken bowl and it was absolutely delicious! Before dinner though, we grabbed a drink at the Mountain Pass Sports Bar. This bar has the largest flat screen TV in all of Colorado! While we were there it had three different basketball games showing at the same time. There are tables if you want to come and dine or lounge chairs if you just want to sit back, grab a drink and watch the game. Ladies, if your man loves sports and you want to win girlfriend of the year, take him here for date night. Guaranteed he will love it and even if you aren't a big sports girl, you can sit back and enjoy some yummy cocktails!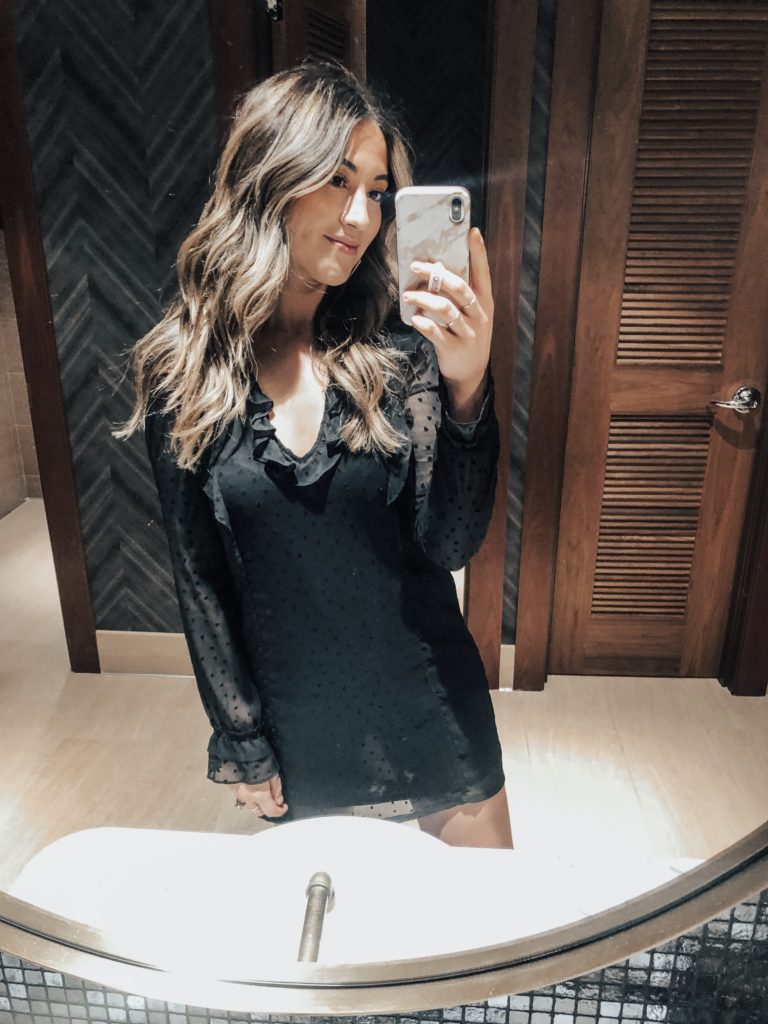 The next morning we got up bright and early to shoot shoot shoot! There are so many photo ops all over the hotel so we got tons of great content shot and definitely worked up an appetite! For brunch we went to Vista Montage, the Italian restaurant at the hotel. To read more about our experience there I will direct you to Ally and Laura's blog- but spoiler alert, they have an all you can eat buffet that we may or may not have all gotten…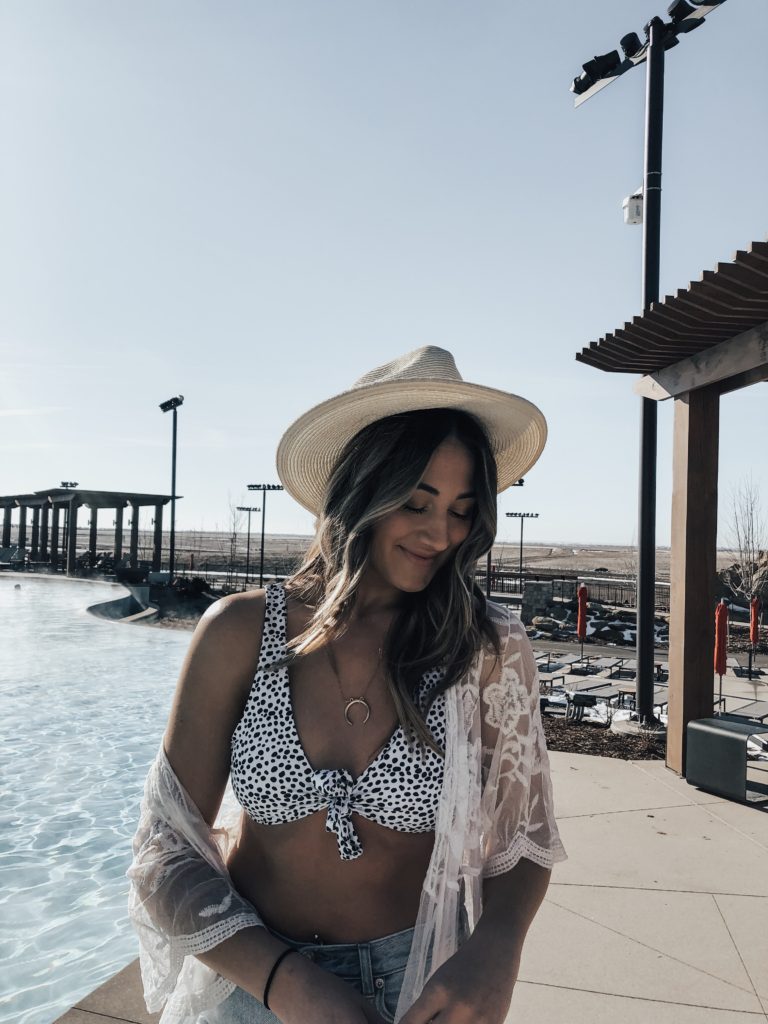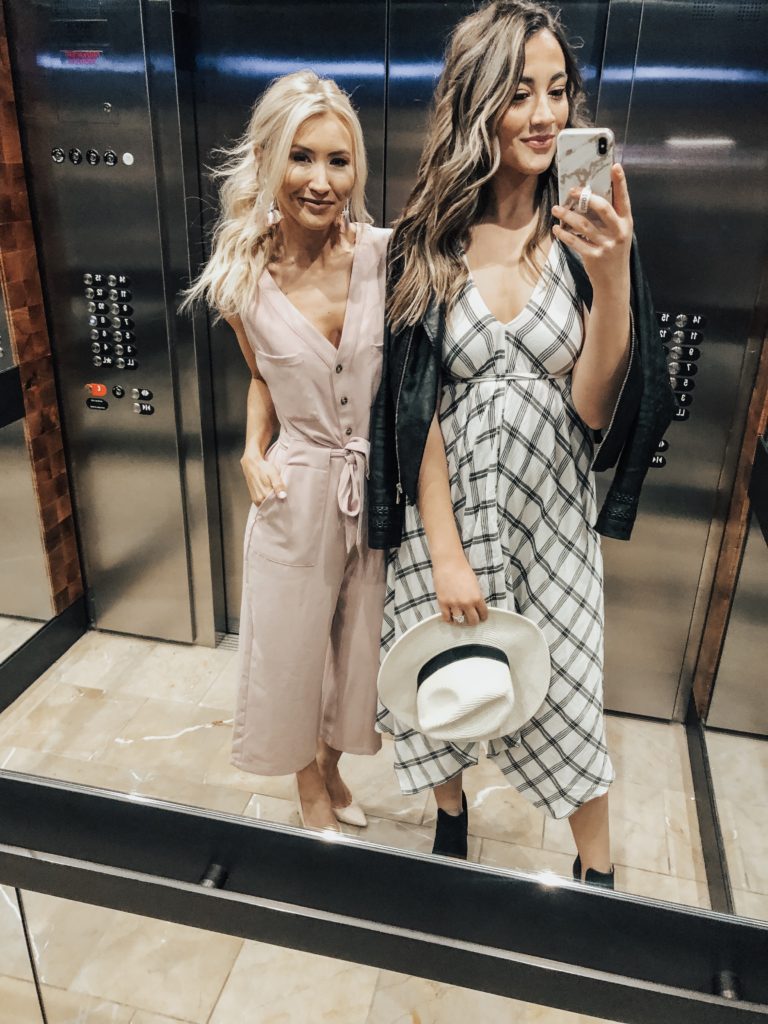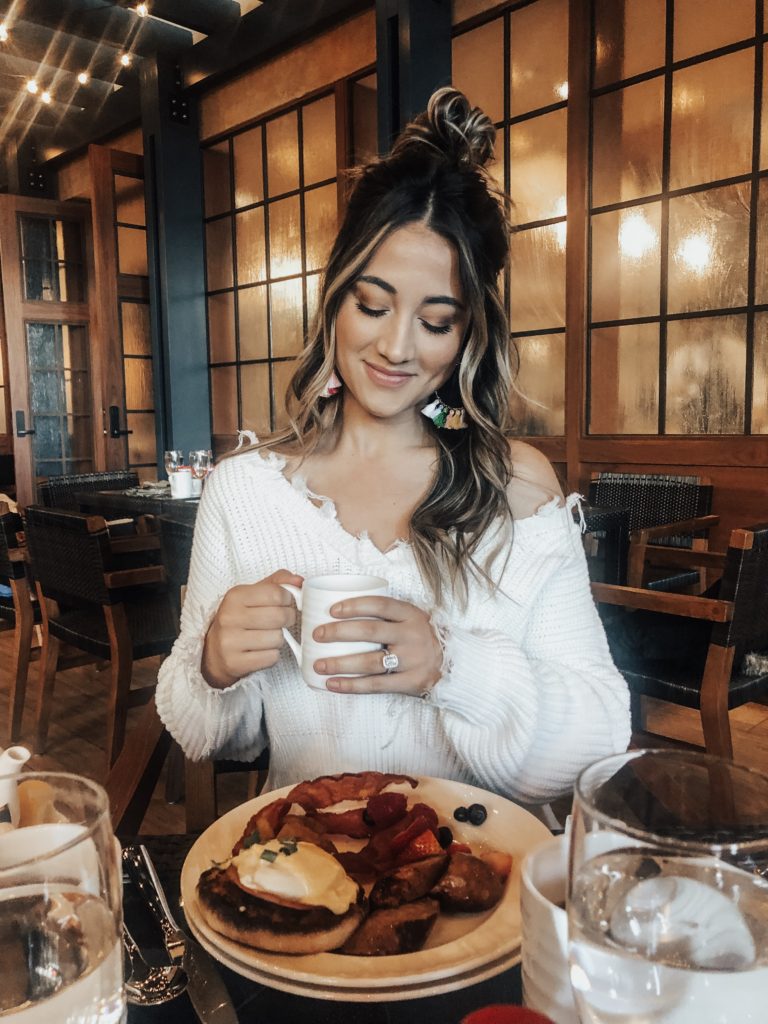 Overall we had an amazing weekend at the Gaylord! Like I said, I will definitely be back for a spa day at Relache Spa and I would love to take Hayden for a weekend getaway too! It's such a big hotel that it truly feels like you aren't in Colorado anymore – making it the perfect place for a weekend staycation! Plus, I definitely want to be fiancé of the year and take him on a date to Mountain Pass Sports Bar 😉
I hope you guys enjoyed this post and definitely let me know if you end up checking out the Gaylord!
Until next time!
xx,