Two weeks ago Hayden and I had the pleasure of staying at the Oxford Hotel in Downtown Denver. While we were there, we previewed something called The Rejuvenation Retreat, a weekend of self-reflection, relaxation, and, you guessed it, rejuvenation. In today's post I'm going to tell you all about our weekend and what you can experience for yourself the weekend of June 21st – 23rd.
What is the Rejuvenation Retreat:
The Rejuvenation Retreat is a weekend stay at the historic Oxford Hotel in downtown Denver, filled with all the tools for you to relax, unwind, and decompress. From fresh pressed juices in the morning, yoga, massages, life-coaching with Sylvainne Hughson, and delicious and healthy meals at the amazing Urban Farmer restaurant, by the end of the weekend you will be feeling refreshed mentally, emotionally, and physically.
Our Experience:
The Oxford:
We checked into our room on Saturday afternoon. The Oxford is the oldest hotel in downtown Denver, however all of the rooms have been updated. You really get that historic feel in addition to a gorgeous and luxurious room. During the Rejuvenation Retreat there is a Historic Tour of the Oxford as well as Union Station, which is not even a block away. You will also get some free time during the retreat to go explore Denver for yourself, for which The Oxford is perfect because it is so centrally located downtown.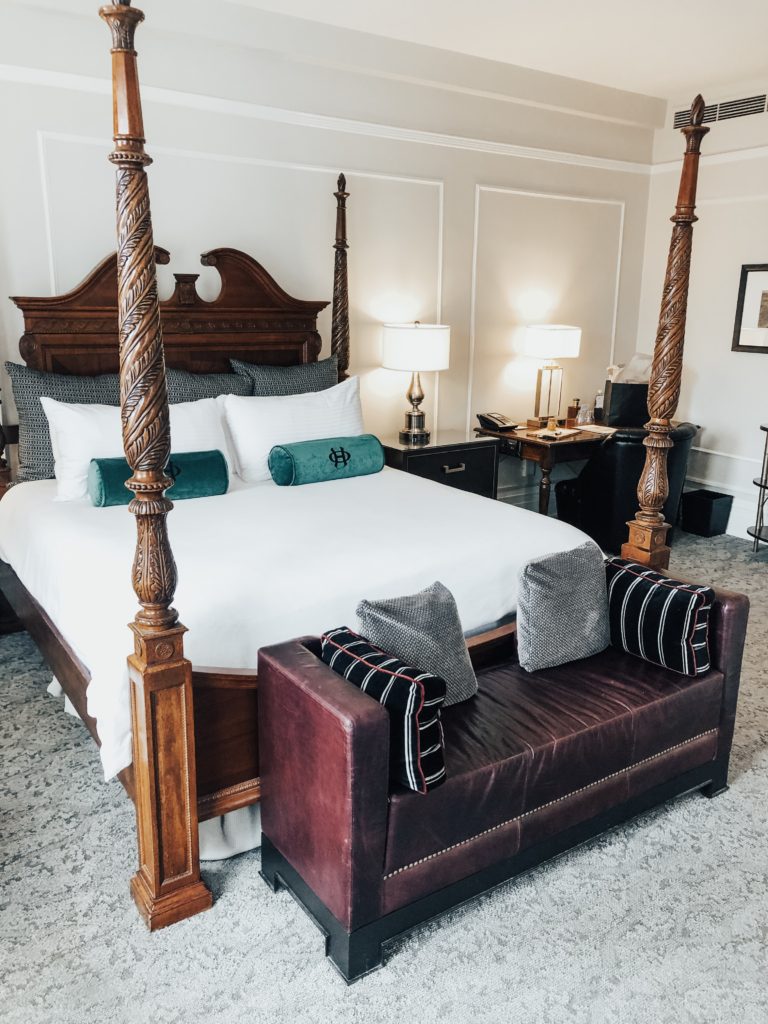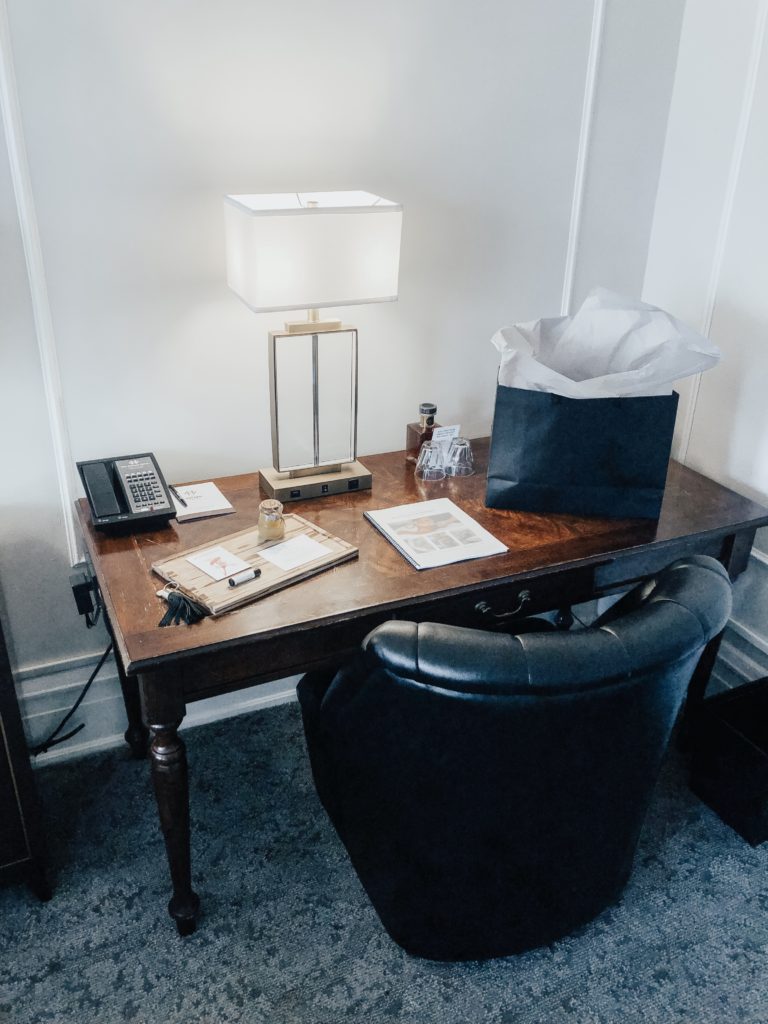 Life-Intensive & The Oxford Club
After settling into our rooms we headed to an Intensive with Health and Lifestyle Coach Sylvaine Hughson. During this intensive we got to self-reflect: what is great about our day-to-day life? What would we change about it? What is the source of our stress? And most importantly, how can we fix it? The intensive was great to mentally unwind and it also brought the group closer together as a whole. We really enjoyed it!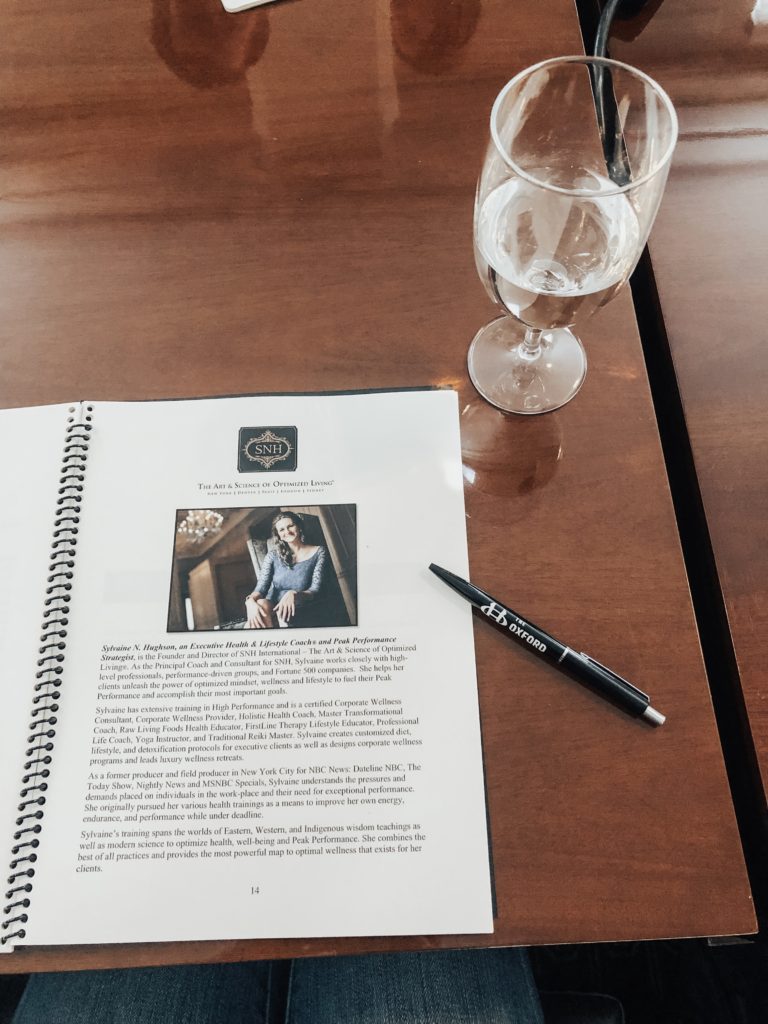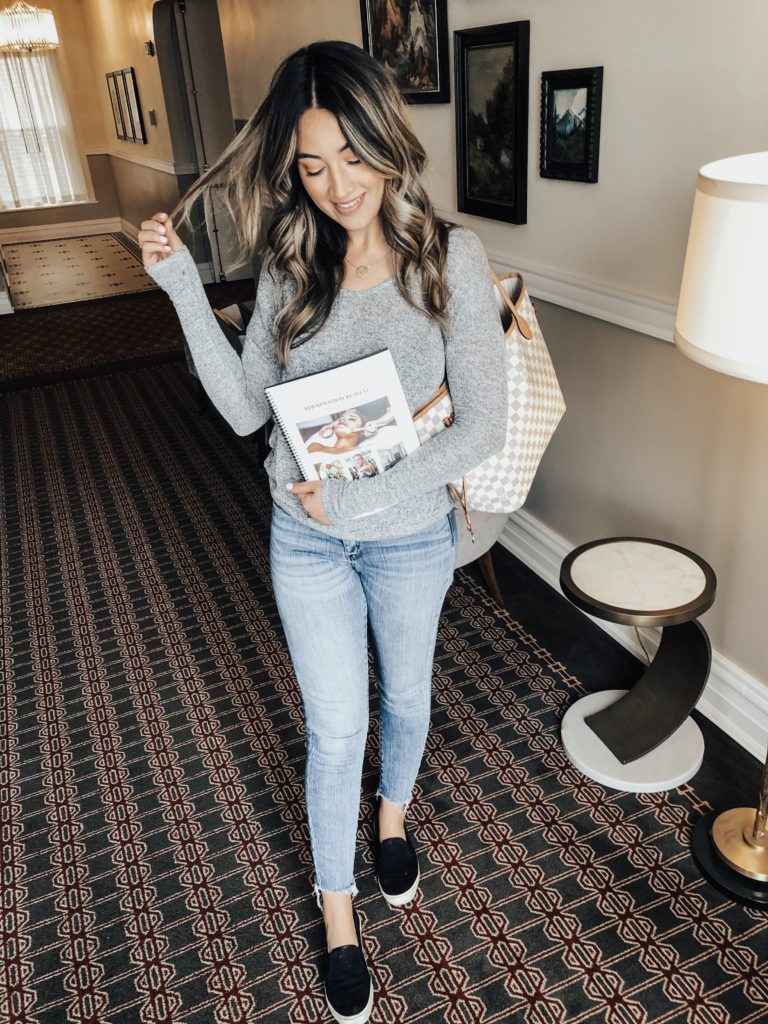 After our intensive, we headed to The Oxford Club for massages. Other features of the Oxford Club include a steam room, a full gym including a Peloton bike and a yoga studio, and of course, a full list of spa treatments. I could definitely spend a few more days there with absolutely no complaints!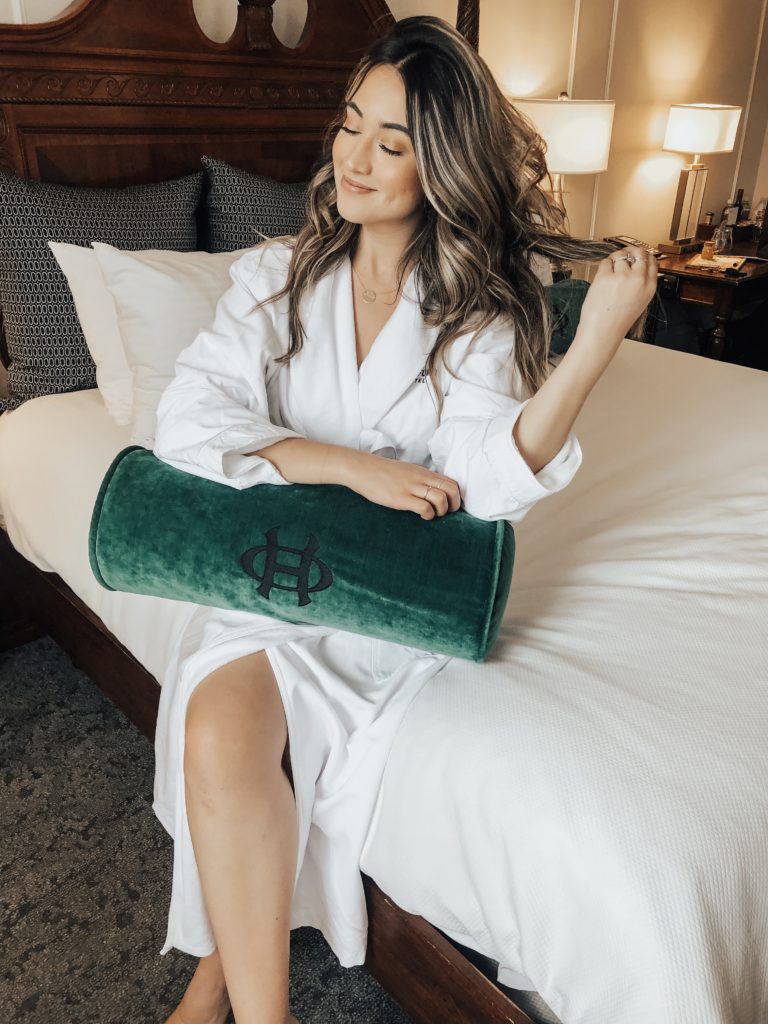 Urban Farmer
For dinner on Saturday night we ate next door at Urban Farmer. I actually took Hayden to dinner at Urban Farmer for his birthday earlier this year and had one of the most amazing meals ever, so we were really looking forward to this part of the retreat! All of the food prepared for us was sourced locally, some of it even grown in the restaurant! Urban Farmer grows it's famous mushrooms in the basement of the restaurant and even has a bee farm on the roof, amongst many other things.
We had a four course meal, customized by Chef Starkus himself, and each course seemed better than the last. All of the food was light, fresh, and had incredible flavor!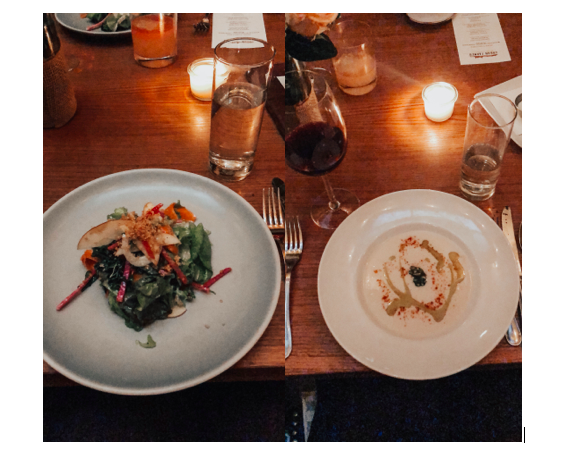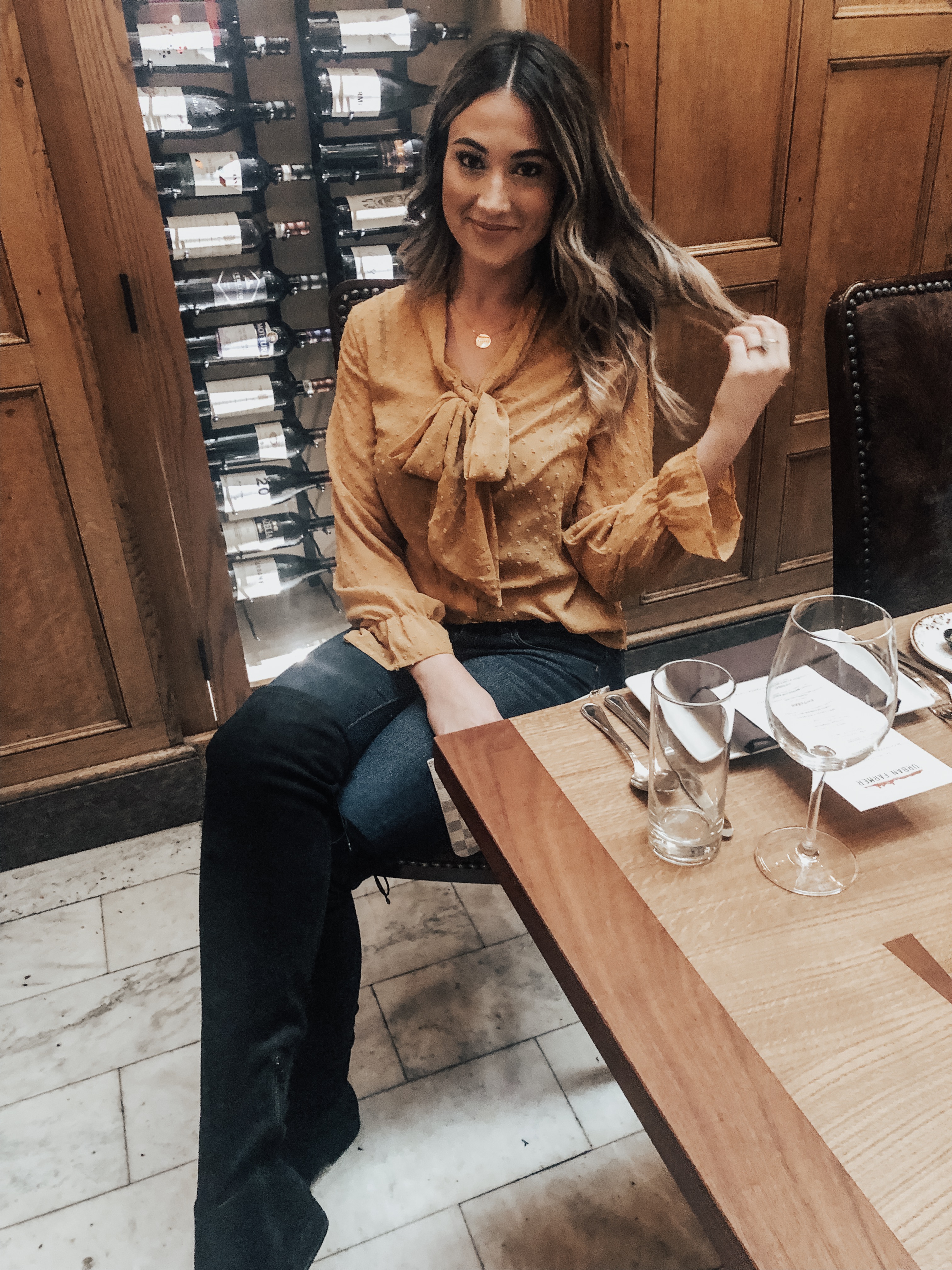 Sunday Morning:
On Sunday morning we woke up to a fresh juice delivery from Juicing Tree before heading back to the Oxford Club for a really great yoga class. We had one last meal together as a group at Urban Farmer before heading on our way.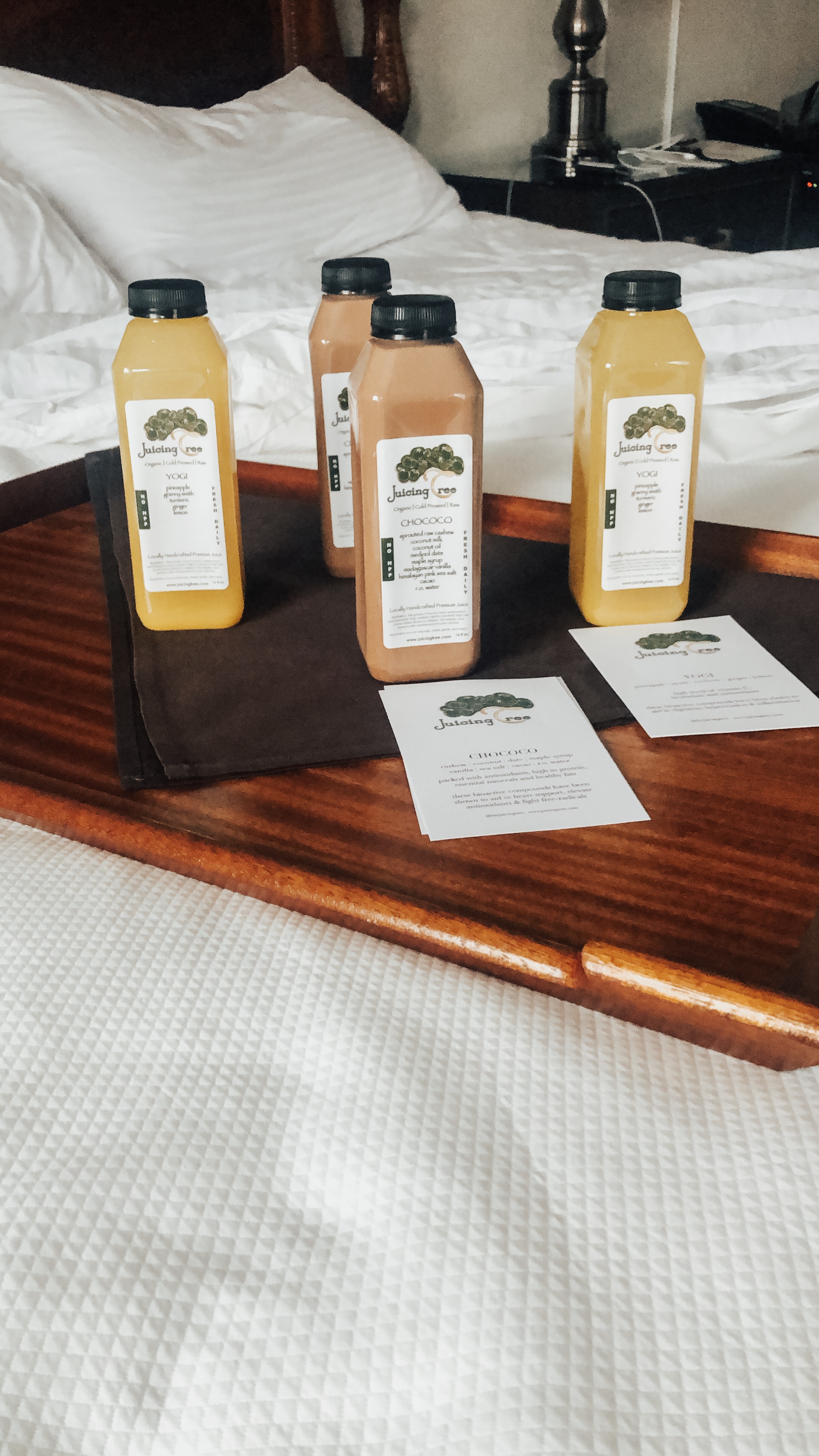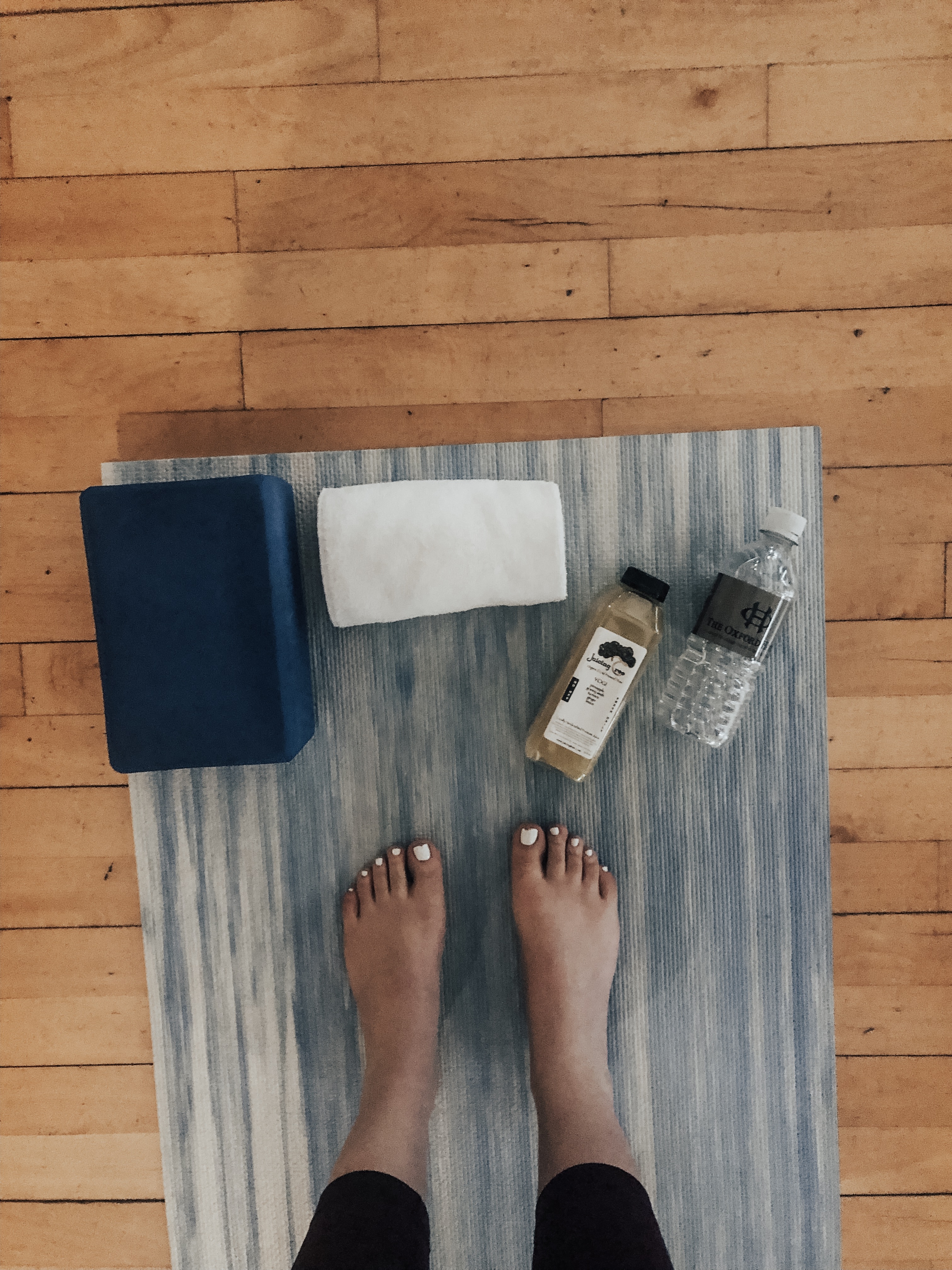 I left the Oxford truly feeling refreshed. Hayden and I noted how usually after a staycation, we feel like we could still use a day or two to relax at home before heading back to work for the week, but we did not feel this way leaving the Oxford. We had such a nice, relaxing weekend and felt so comfortable there, that we really did feel energized when leaving and like we were ready to take on the week!
If you are interested in trying out the Rejuvenation Retreat for yourself, you can book your stay here. I highly recommend it!
Until next time!
xx,