More than anything else on my blog, I get asked about my hair. What products I use, how I style it, my cut, my color, everything! In the last several months I have discovered two products that are absolutely key in getting soft, shiny hair that I am so excited to share! Some people say their hair styles best when its dirty and has a little grit, but I am the opposite. My hair always styles the best when it is clean and soft!
The Dream Combo: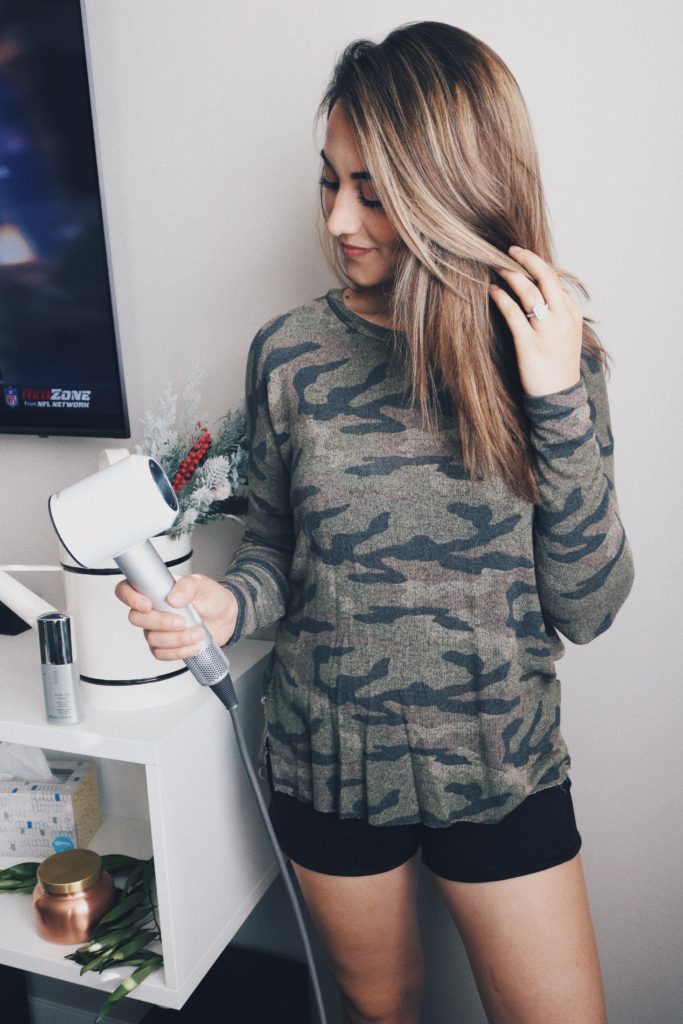 The last time I got my hair done, my hairdresser introduced me to the Kenra Platinum Blow-Dry Spray. I usually don't use products before I style, but after one smell of this spray I had to know what it was and I immediately went to Ulta to buy it. It. Smells. Amazing. And if you know me, you know that gets it major points. Not only that, but it is a heat protectant for your hair and makes it so soft! My absolute favorite part about this product though, is that it doesn't weigh my hair down. I have really fine hair that gets greasy and weighed down really easily, but this product gives me no issues. I am obsessed!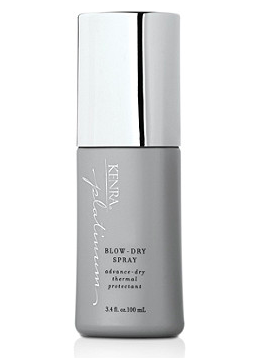 The second product in this combo I got this summer and my life is forever changed. I'm sure you have all heard of the Dyson Supersonic Hair Dryer and wondered if its actually as amazing as people say and if its worth the steep price tag. I am here to tell you that is definitely is, in certain conditions.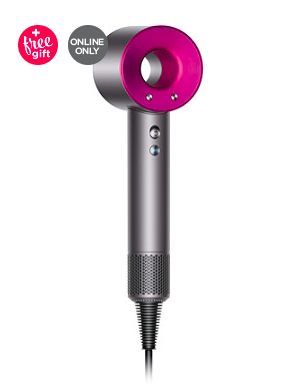 Like I said before, I have really fine hair but I have a LOT of hair. Before the Dyson, my hair would take 30 to 45 minutes to get dry enough for me to style. It was exhausting and when I needed to blow dry and style my hair, I would cause a lot of damage putting back to back heat on it. The main reason I bought the Dyson was to see if it could dramatically decreased the time it takes me to dry my hair, and it definitely does. Now I can blow dry my hair completely in about 10 to 12 minutes. Not only that, but the smart technology causes much less damage then a normal blow dryer and I swear my hair has never felt softer from just blow drying it than it does with the Dyson.
While I can't say enough good things about it, this is a $500 dollar product, so I would only recommend it if you have a case similar to mine where you hair takes a lot of time to try. Otherwise, I don't think it's worth it.
These two products together get me silky smooth, soft, amazing smelling hair every single time. If you try them out I know you will love them too!
Until next time!
xx,